TUTORIAL: Installation DLY Engine 2
Nouveau tutoriel sur letraindejules.fr pour la mise en place du moteur sous table DLY Moteur 2, moteur conçu et réalisé par Daniel Le Gall.
If you are not very strong in electronics here is a simple solution to place on (under) your network.
For the demonstration, realization of a mini network of 40 cm by 10 including a Electrofrog PECO Code 100 needle with feeding of the needle heart.
A la sortie du cœur d'aiguille, 2 éclisses isolantes. Les aiguilles électrofrog ont été préparées avant la pose comme décrit ICI dans un précédent tutoriel.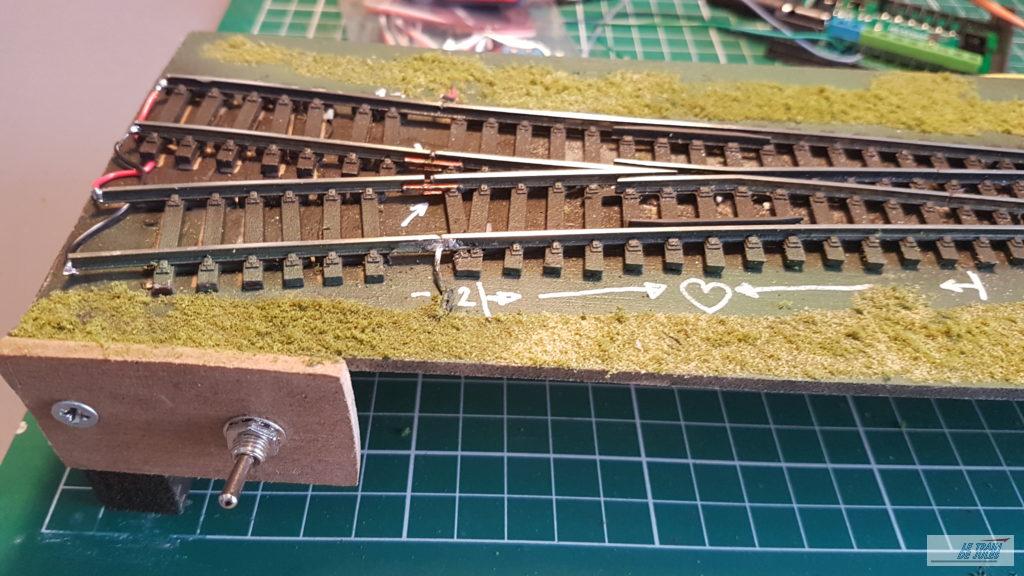 Pose d'un interrupteur connecté à la carte de commande DLY 440-8
Essais de fonctionnement au ralenti avec le locotracteur Moyse REE
Voici le moteur avec sa corde à piano (Commande de l'aiguille) et son câble d'alimentation relié à la carte électronique ci-dessous sur une des bornes M pour Moteur (M1 – M2 – …. M8).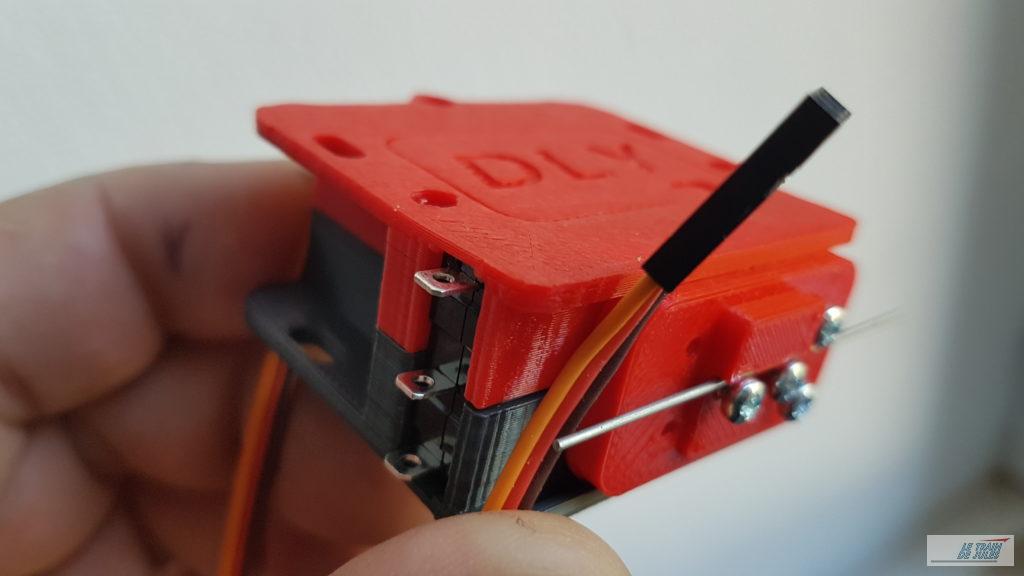 La carte de commande permet de commander jusqu'à 8 Moteurs.
Elle est tout simplement (en bas à gauche) alimentée par un cordon secteur avec son transfo.
Les borniers bleus et verts servent au branchement des interrupteurs du TCO.
Bleu = Commun – Vert L1 = Moteur 1, L2 = Moteur 2…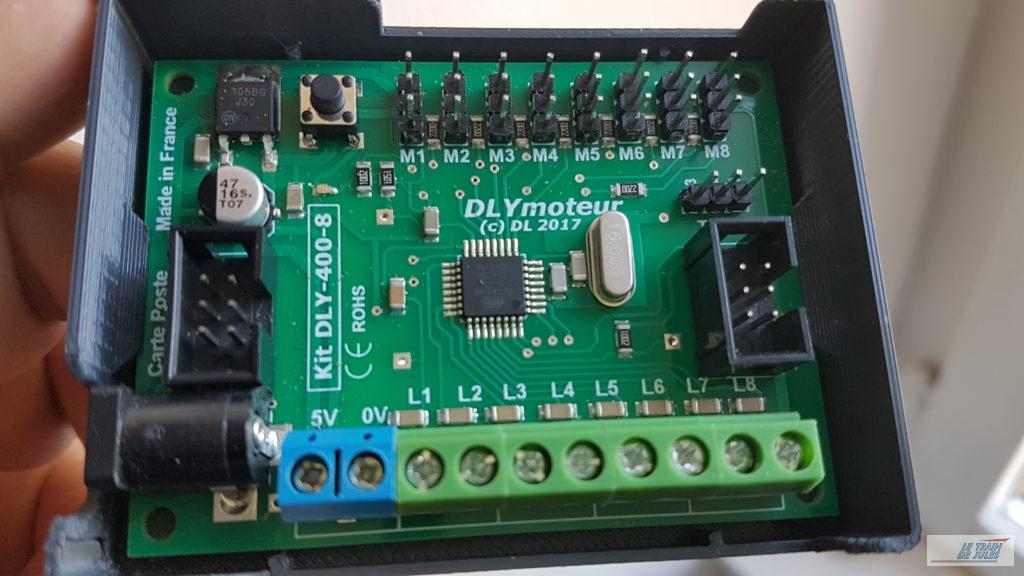 Ci-dessous le moteur sous le réseau.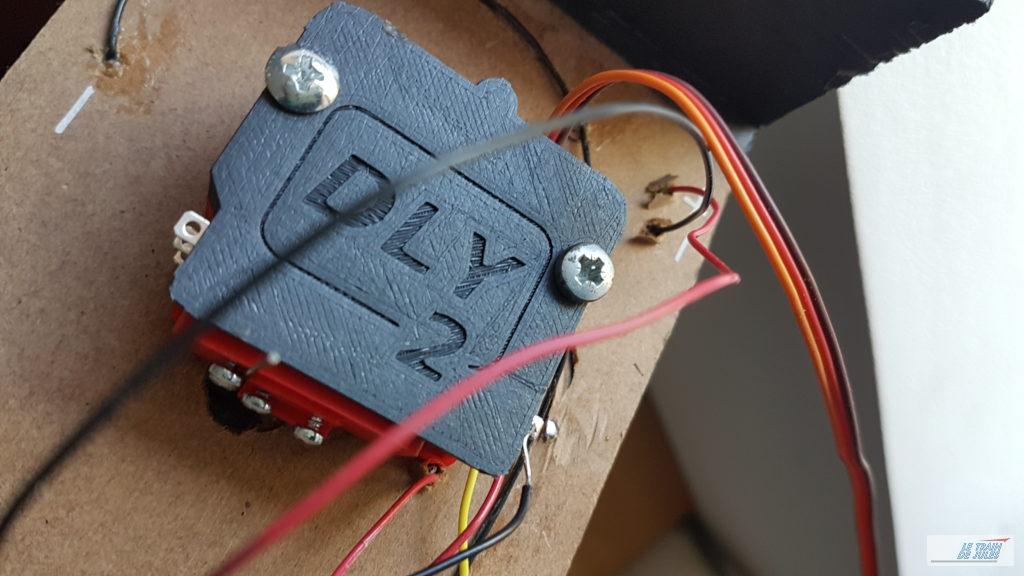 A main levée, le schéma de câblage du moteur, c'est plutôt simple…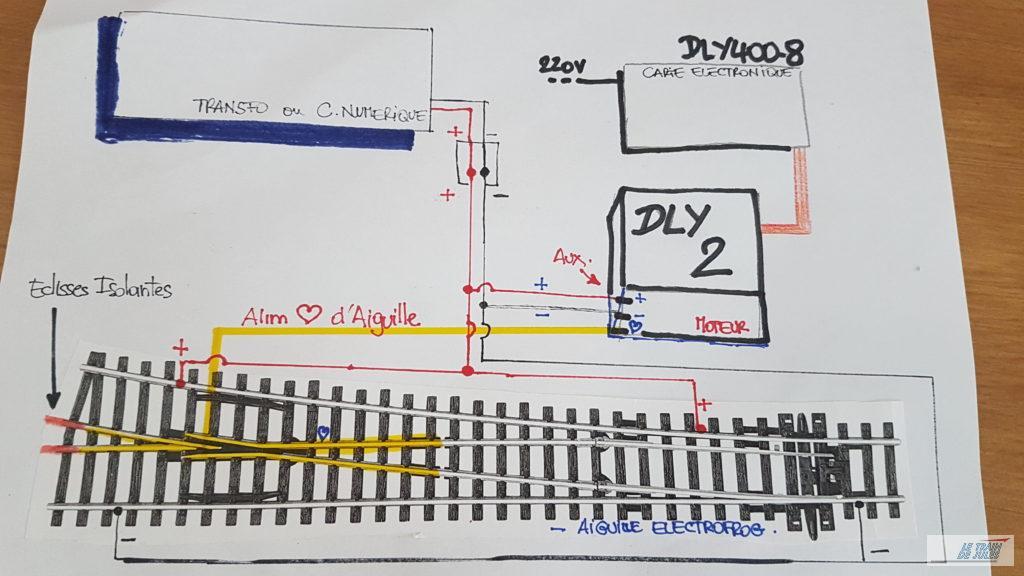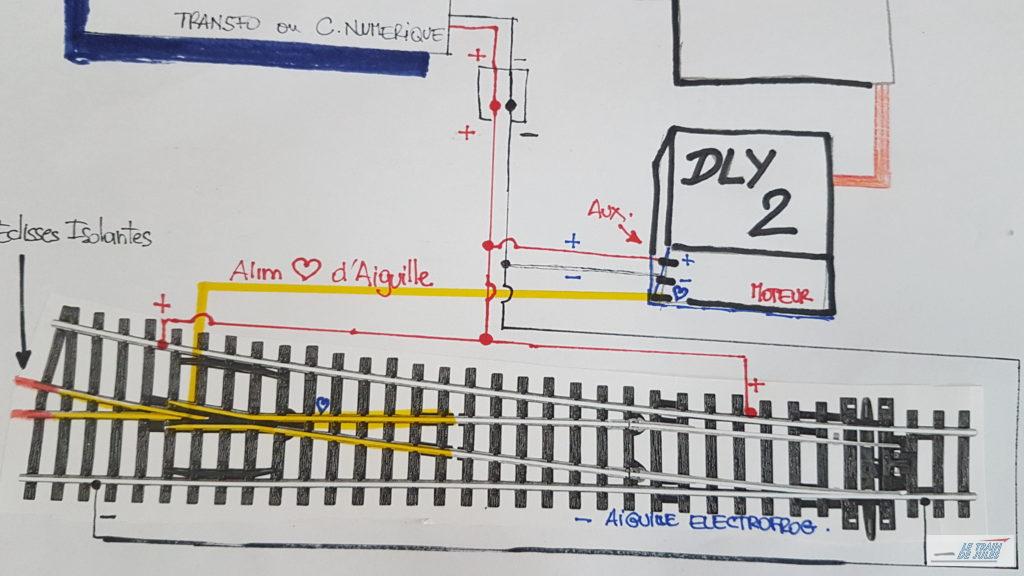 Pour en savoir + Rendez-vous sur le site web de DLY Moteur pour avoir tous les détails de branchement du DLY Moteur 2.
VIDEO 1 sur la chaine letraindejules.
La réalisation de la petite maquette, le fonctionnement du locotracteur et du DLY Moteur 2 .
VIDEO 2 sur la chaine letraindejules
Une première découverte des différents produits DLY Moteur avec Daniel Le Gall. Vidéo réalisée lors de TrainsMania.