Underground tracks
I decided to go digital ... a Multimaus ROCO will be more than enough ...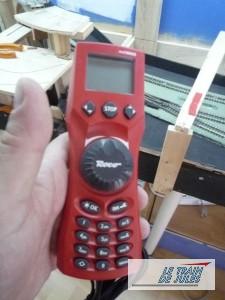 So new under our new network ... The underground station has been revised, the support part is composed of horizontal bars (exit candles) which will allow us easier access to the underground station if necessary.
The tracks were fixed with aglo screws and washers diam 6 mm.
Des voies souterraines qui seront éclairées par une bande leds d'un mètre de long.