Framework 2017
The Ramma 2017:
As every 2 years, model trainers (and other disciplines) meet in Sedan (Ardennes).
A new edition rich in events and discoveries ...
Une édition de tous les records avec près de 11000 visiteurs sur 1 jour et demi et + 12% d'entrées payantes.
BRAVO tout d'abord à toute l'équipe d'organisation pour ce rende-vous réglé au millimètre.
Remerciements particuliers à Mathieu Jacquemart et François Gilbert responsables de la section train de cette biennale.
Ambiance amicale et parfois très animée (ici le Hall 3). ▼
Quelques réseaux présentés au Ramma 2017
Impossible de faire le tour complet des réseaux exposés dans les halls 2 & 3 du Ramma 2017.
On est jamais mieux servi que par soi même, à cette occasion, je vous présentais le réseau Hoe Montjustin Gare réalisé dans les N°25 à 30 du magazine « clés pour le trains miniature »
Une gare haute et une basse, le circuit est bouclé. ▼
Ci-dessous les petits locotrateurs MinitrainS qui ont fait le show tout le weekend.
Sylvain Costes – Le chas percé – les Ets Alphonse avec un sympathique plan de voie (à mettre en place et à animer…). ▼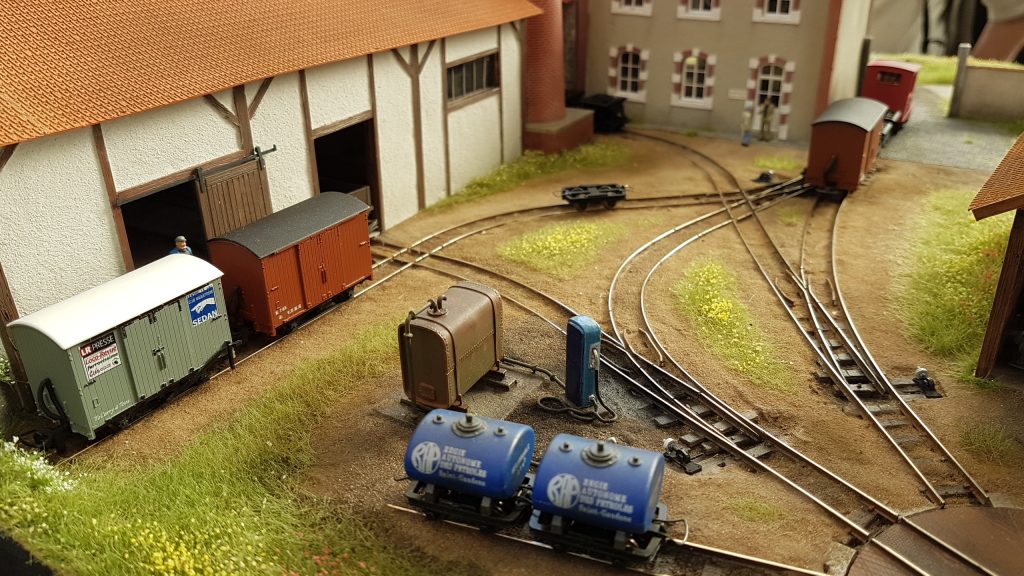 Du 1/32eme avec une casse… c'est Schrottplatz de Samuel de Zutter. ▼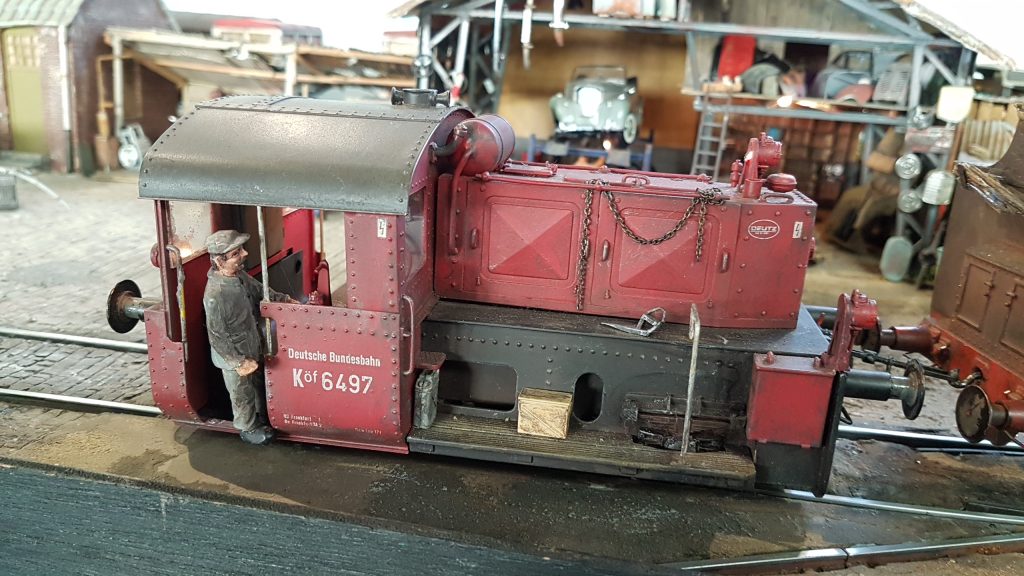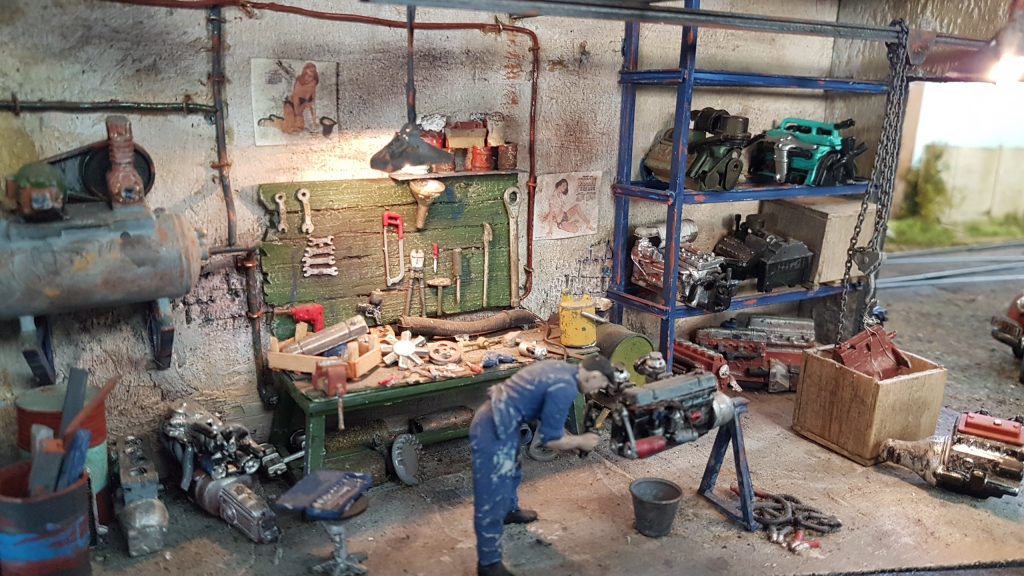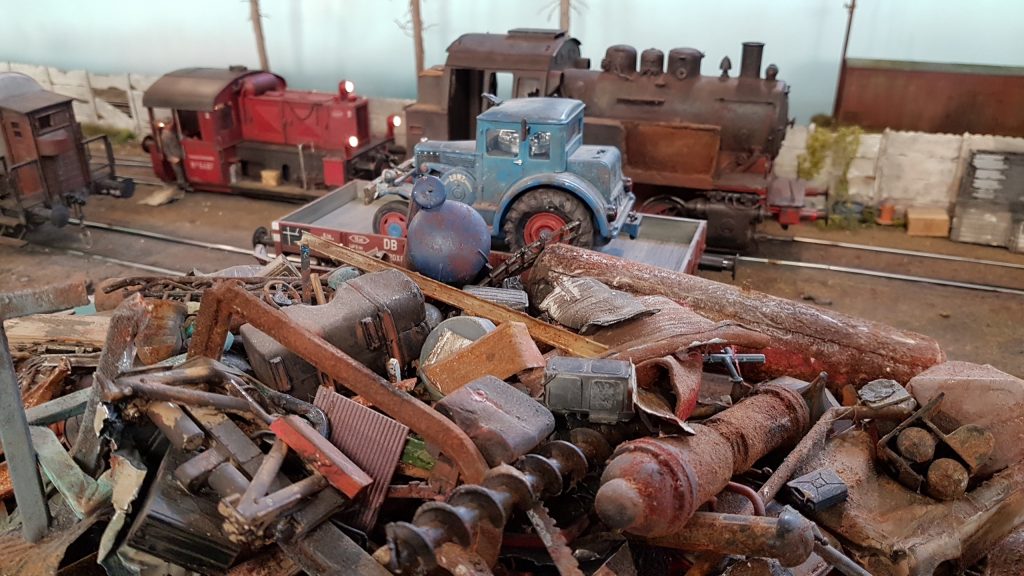 Le PK 212 – Port sec de Pacy – Réseau du club UAICF de Clermont-Ferrand. ▼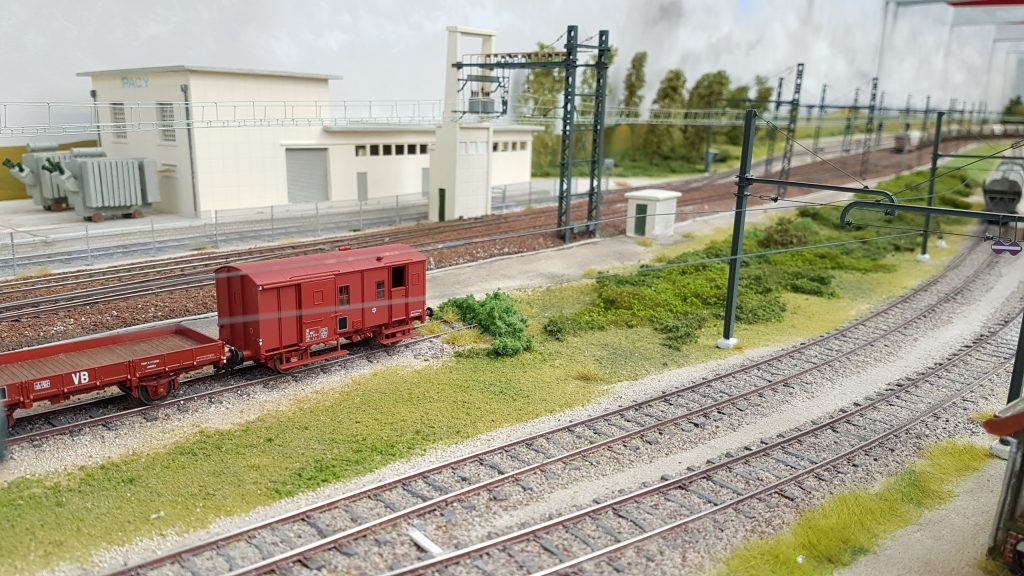 Autres belles réalisations du Ramma 2017.
Dans le défi « Vos papiers » proposé par LR PRESSE… Un passage par les éditions Dupuis et Gaston Lagaffe. Maquette de Fred Mazza. ▼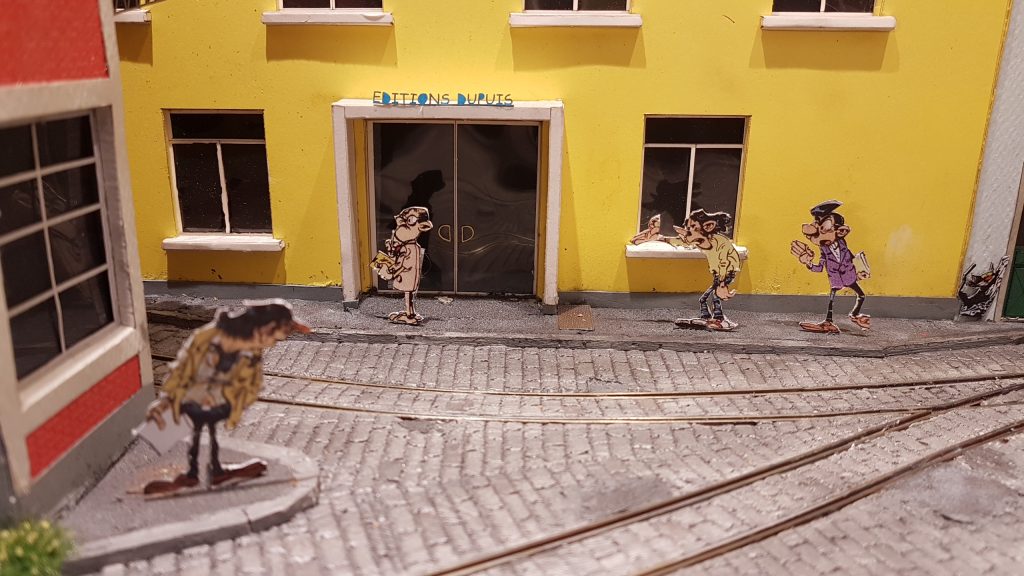 Réseau au 1/76 avec The end of the world exposé dans le Hall 2 du Ramma 2017 par Peter Goss et Stephen Ballamy. ▼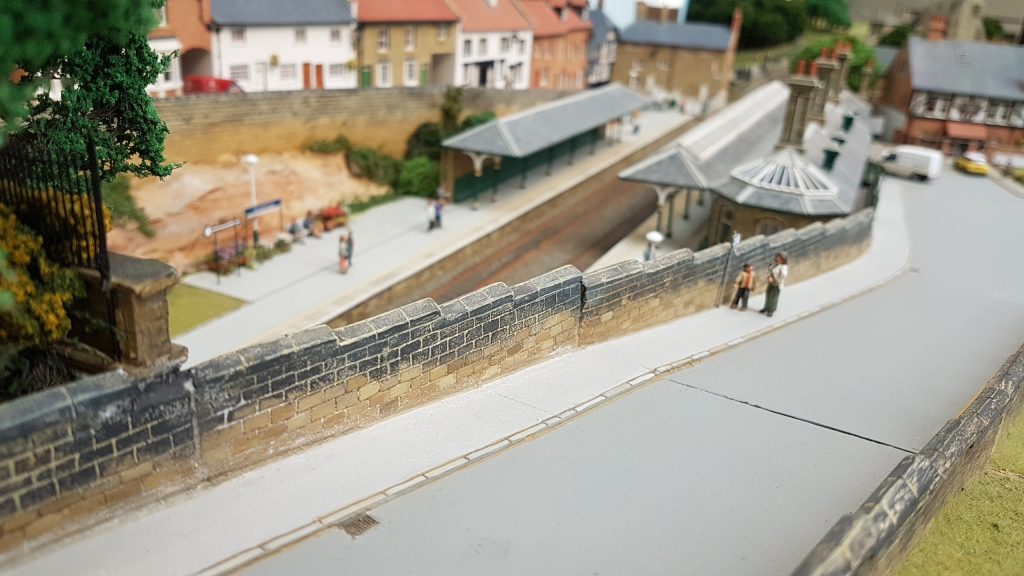 Magnifique réseau 1/76e également avec le Ladeside diesel dépôt de Mike BISSET & John DONALDSON. ▼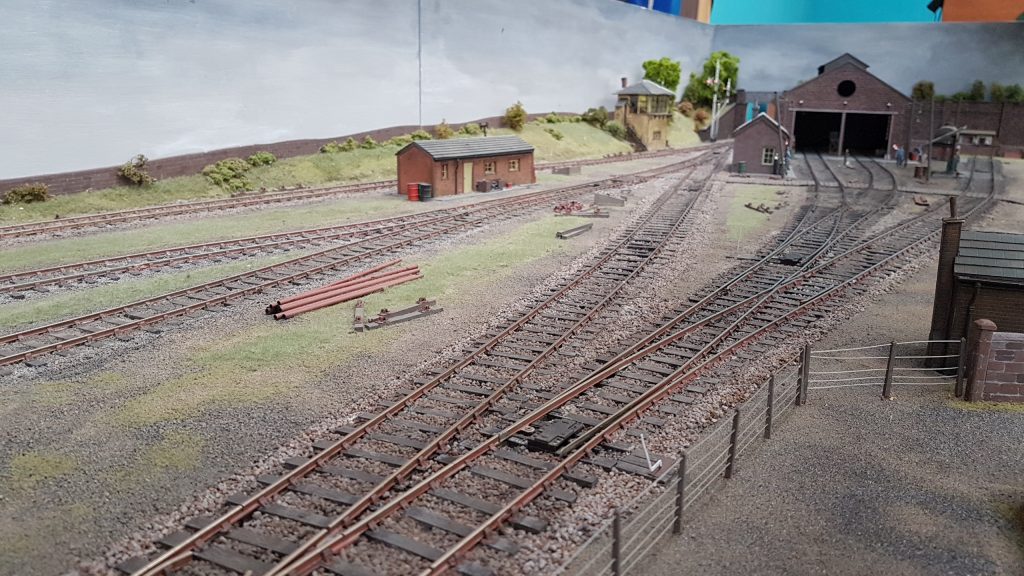 Surzillac – Les Millerettes- Les Chaufettières, maquette Ho réalisée par Hervé Clépoint – Stéphane Mahieux et Daniel Cabane. ▼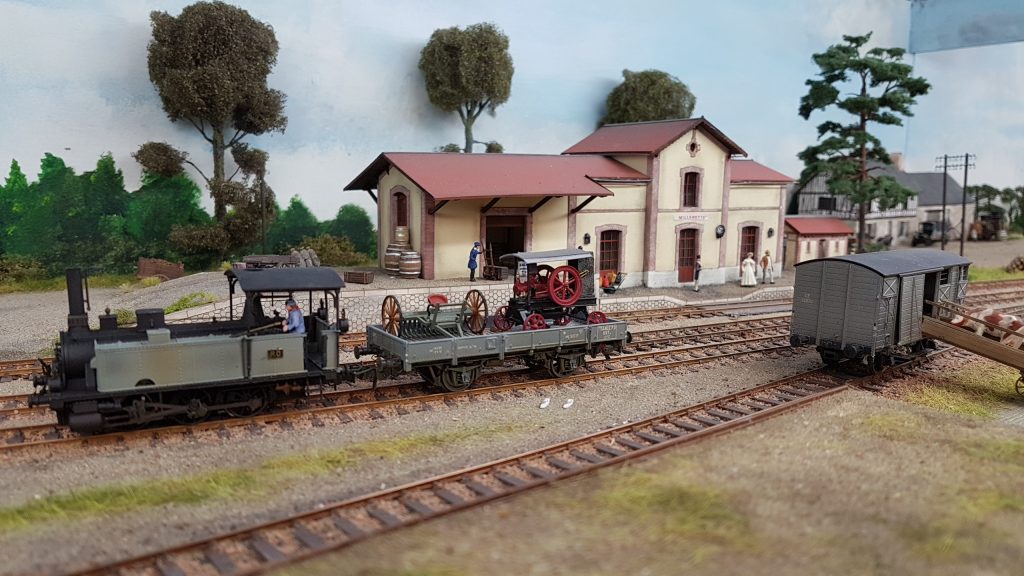 Michel Lecoursonnais toujours présent lors des grand rendez vous modélistes ferroviaires et donc au Ramma 2017 avec les bouts de bois – O 9mm. ▼
Ma cave (réseau 1/35) de Claude Flandel venu en voisin du Luxembourg.▼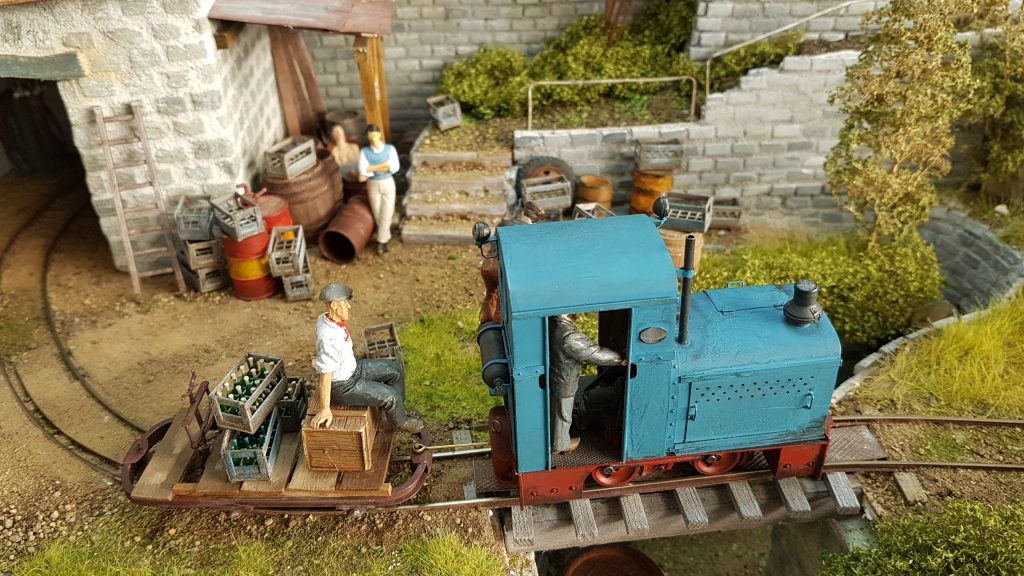 La cidrerie des Saints Amis de Jeroen Nieuwlaat et Tim Somers. ▼ Ho narrow gauge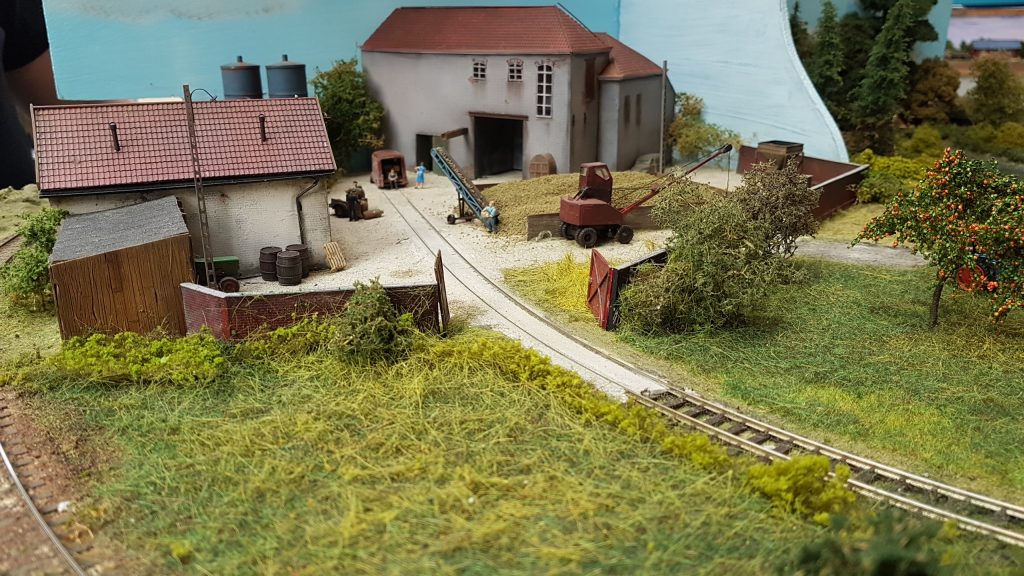 Réseau DDR avec l'escadrille St Michel de St Michel sur Orge. ▼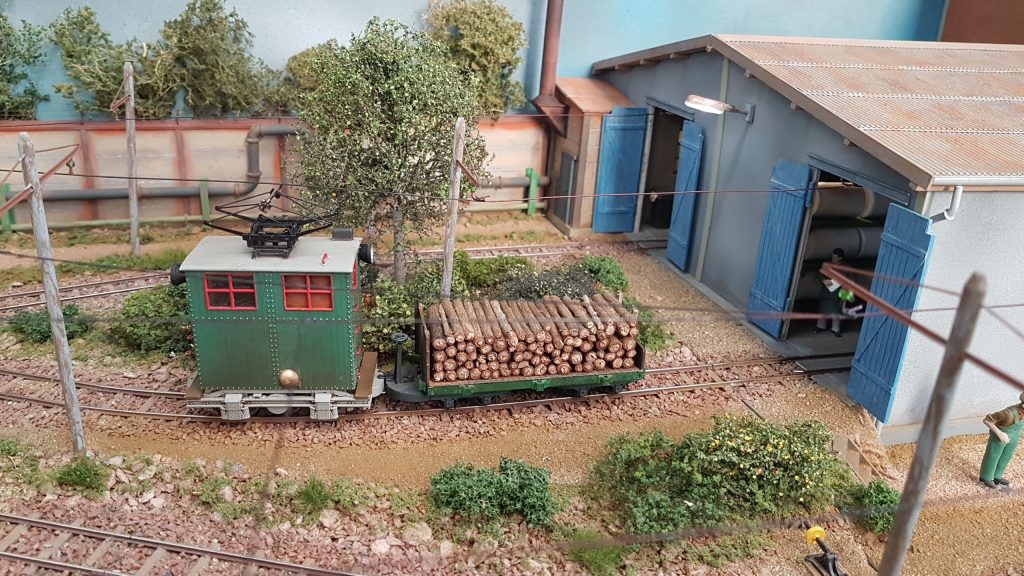 1ère guerre mondiale avec un dépôt du front – 14 & 15 octobre 1917 réalisé par Bernard Junk – Echelle 0-14.▼
Un orfèvre venu de suisse – Marcel Ackle – Achtung – Feldbahn kreuzt! (1/35). ▼
Voilà en quelques photos, les réseaux qui m'ont bluffé au Ramma 2017… Il y en a bien d'autres… rendez vous en 2019 à Sedan.