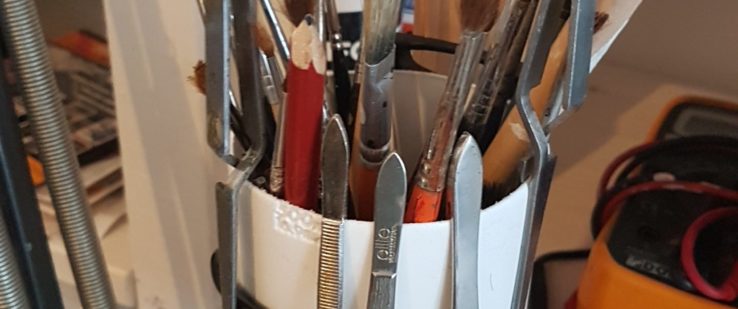 On the workstation, the model trainer is always looking for ergonomics and storage systems rather practical.
This is not the DIY of the year but ...
Here is an idea of storage at a lower price and simple to achieve.
On my post I need a system that allows me to store, brushes, pens and the rest.
So I installed on each side two removable cups (easy to carry [...]
Read +