Hoe Montjustin Railway Network - Phase 4
Montjustin Gare, La structure est faite, la voie posée, vous allez maintenant donner vie à votre réseau en créant le décor.
MONTJUSTIN GARE – La Phase 4 du réseau Hoe – 120 x 65 cm.
Of course ... the full details of all the operations and materials needed in the magazine "keys for the model train" N ° 28
1 - The retaining walls of Monjustin Gare.

Vous allez maintenant réaliser des murs en pierre et la rue principale de Montjustin Gare.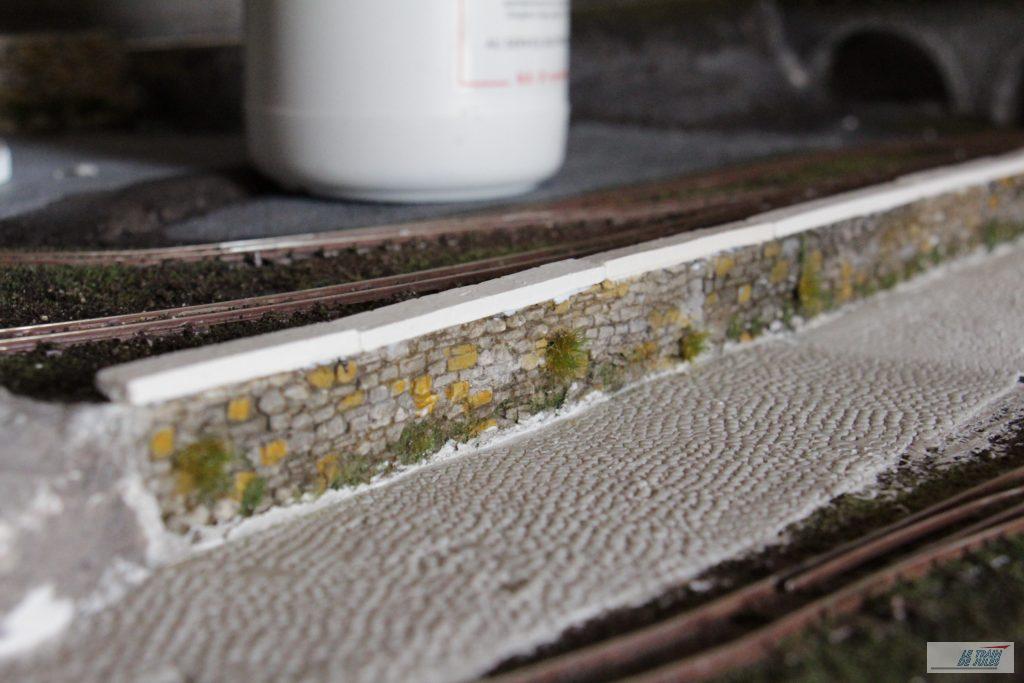 Les murs sont là pour soutenir la plateforme des voies en aval de la gare et en aval de la voie ascendante vers le premier pont.
Ici réalisés en plâtre, vous pourrez les faire avec du carton plume.
Vous appliquerez des jus de peinture noir/ocre avec un peu de végétation pour le coté vieilli des constructions.
2 – La rue principale de Montjustin Gare.

Vous allez appliquer sur l'emplacement prévu pour la rue, de la pâte à modeler qui durcit à l'air.
ATTENTION – Travaillez sur la portion de route qui correspond au temps impartit pour votre modélisme du jour.
Toute partie de route ou la pâte sera appliquée et qui ne sera pas gravée va sécher… et devra être refaite.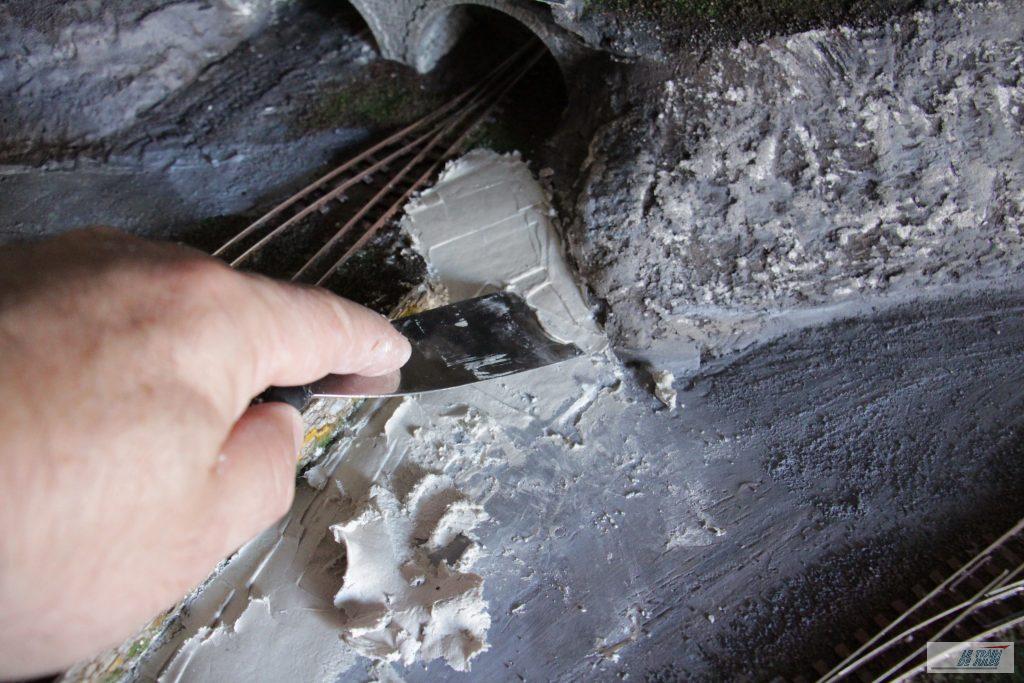 Vous votre pâte à modeler avec la spatule en appuyant afin d'obtenir une surface lisse…
Avec un gabarit vous allez vous munir de patience et graver dans la pâte à modeler chaque pavé… l'un après l'autre…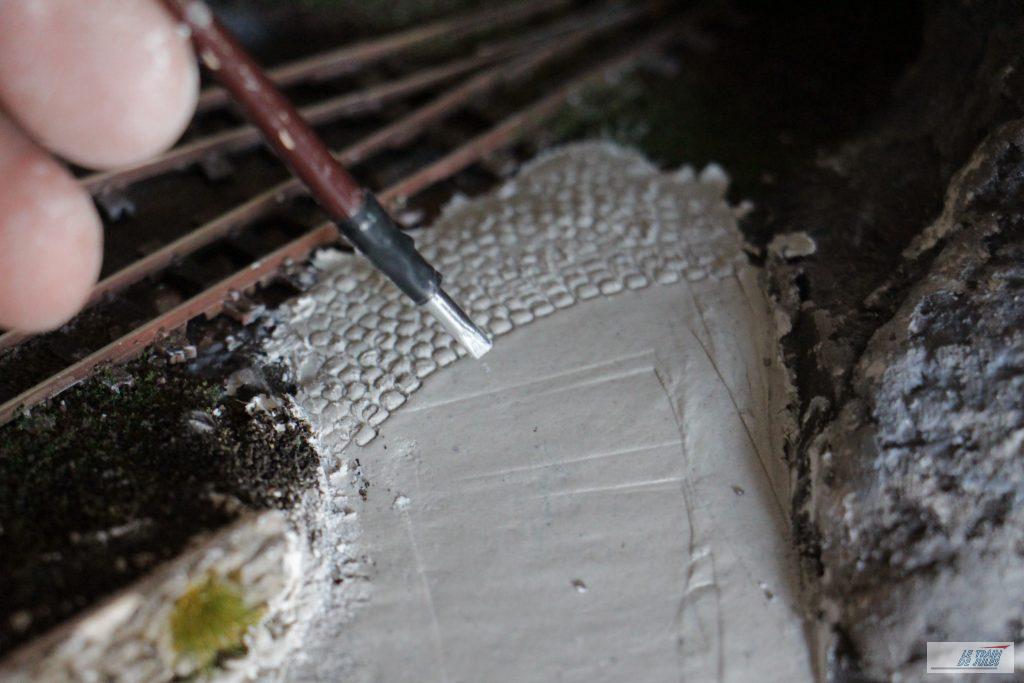 Vous prêterez attention aux 2 passages à Niveaux toujours un peu délicat à réaliser.
Votre rue principale est maintenant pavée et sèche. Vous allez la colorée avec un jus de couleur noire.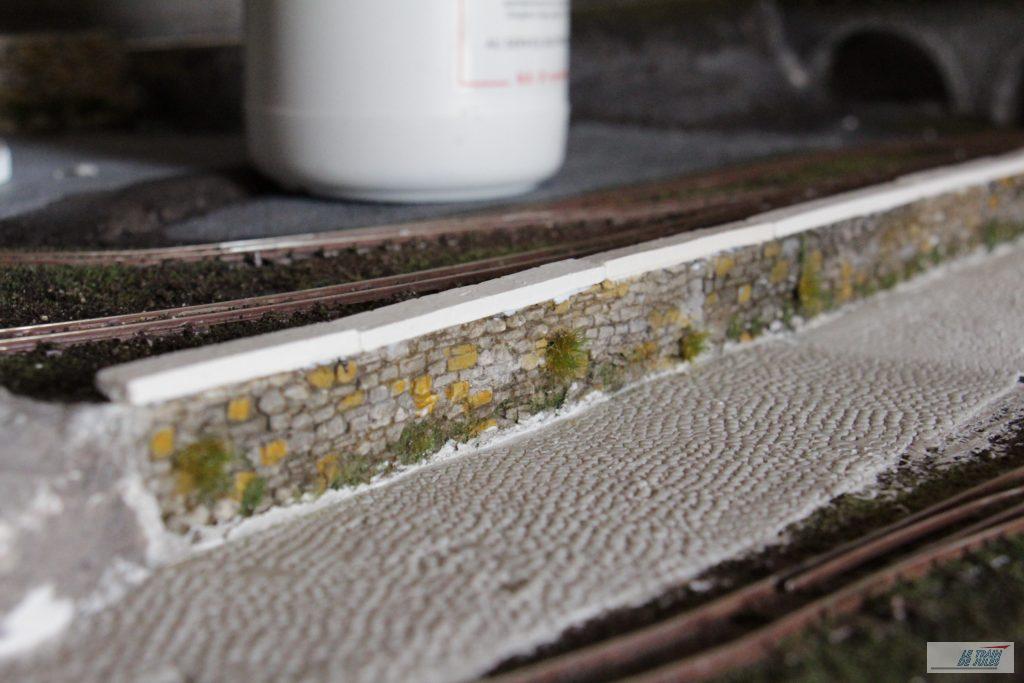 Vous appliquerez un peu de flocage pour donner un petit côté campagnard à votre rue. Avec la possibilité de mettre en place quelque petites touffes d'herbe.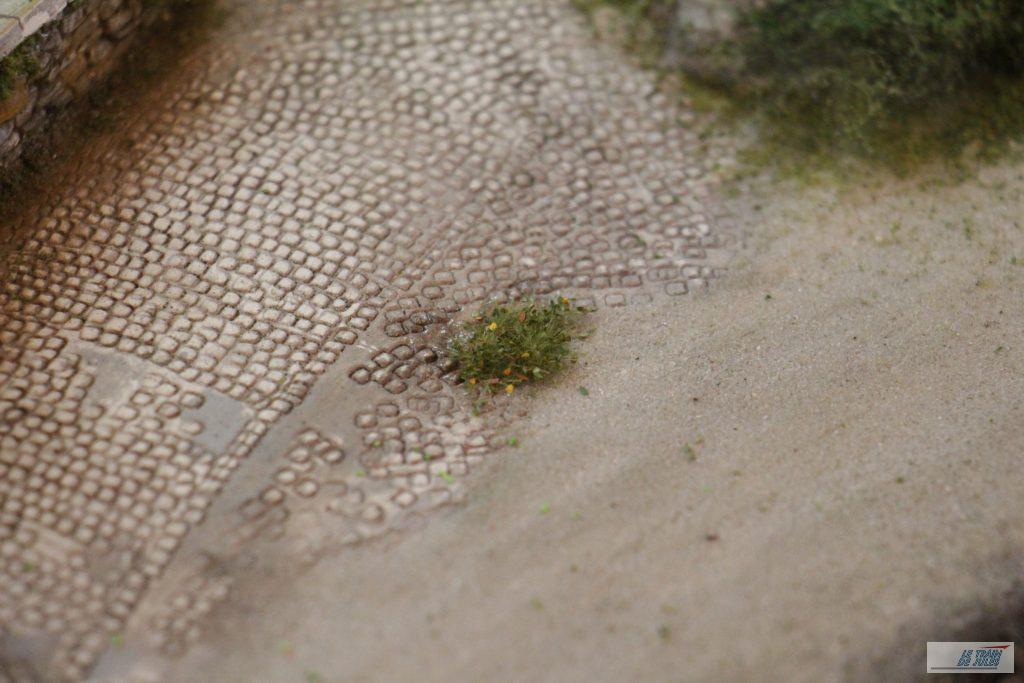 3 – La végétation de Montjustin Gare
Pour la végétation la chose la plus efficace reste la réalisation des buissons par vous-même et c'est très facile…
Reportez-vous dans le Clés pour le train miniature N°26 page 36 et 37…  tout est merveilleusement expliqué !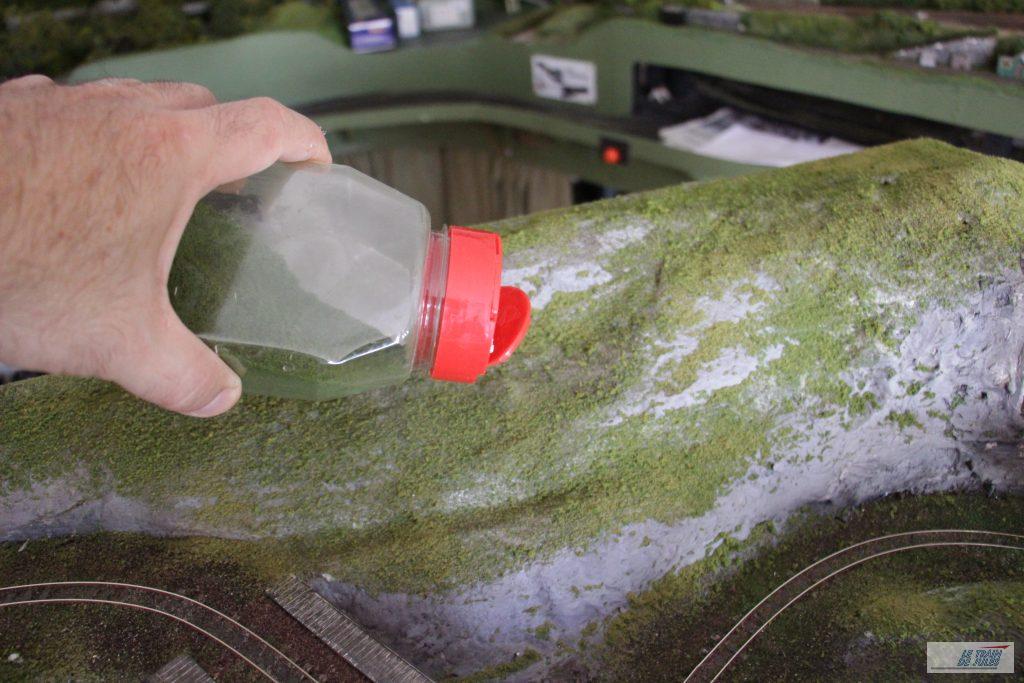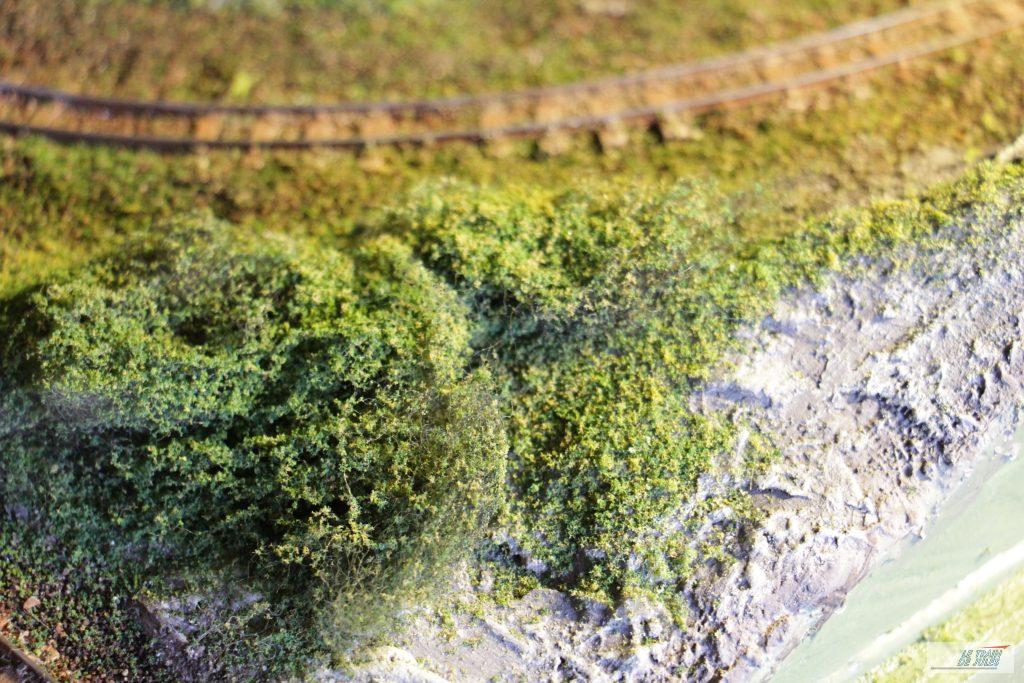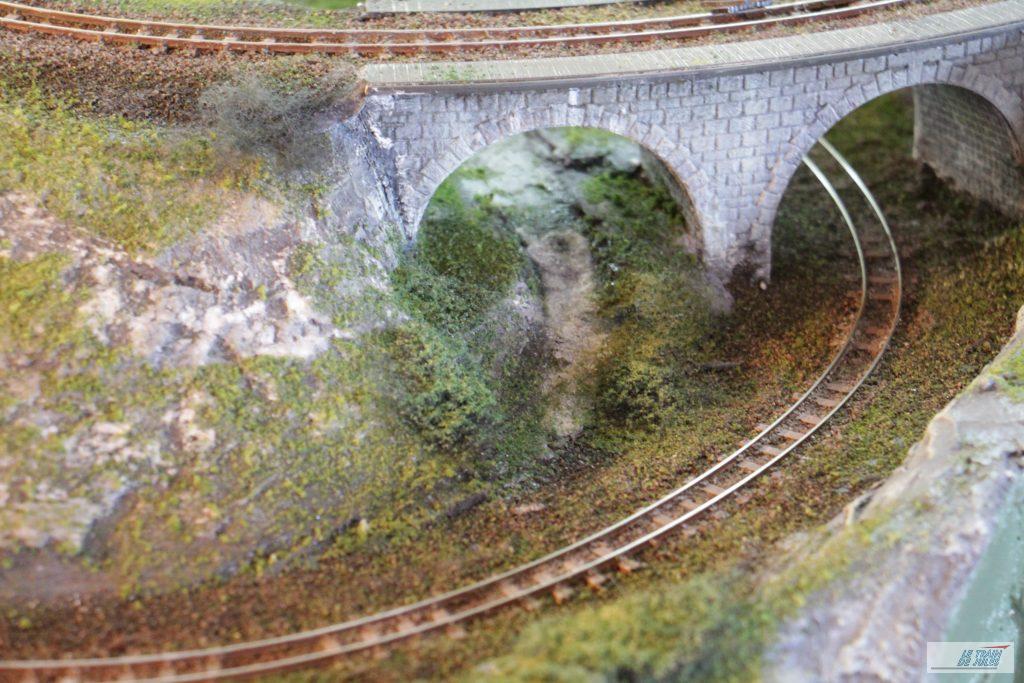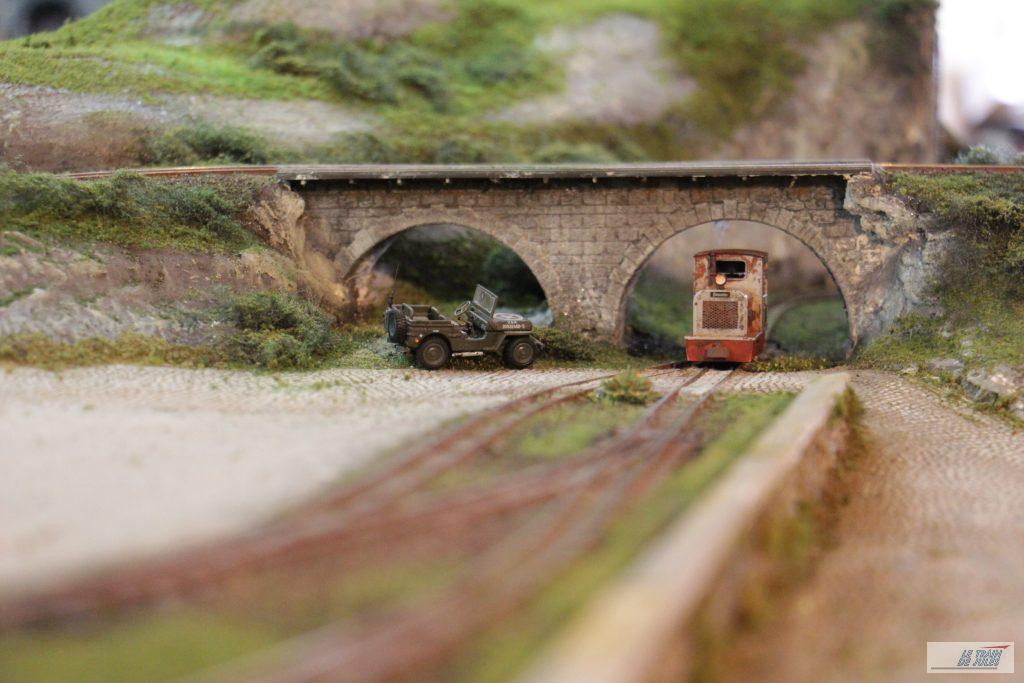 Voilà notre réseau est prêt coté infrastructures, ponts, tunnels, verdure, route, murs… Il va falloir donner vie à tout ça avec les bâtiments (gare maisons quais, panneaux…) et le détaillage (habitants, véhicules, les arbres…) ce que nous allons faire dans les 2 prochains numéros de clés pour le train miniature.
Tous les détails et + encore  dans le numéro 28 de clés pour le train miniature.