Hoe Montjustin Railway Network - Phase 2
The network Hoe Montjustin Gare, left for the second stage of this network Hoe that I build with you in the magazine key for the model train No. 26.

Small reminder of the project drawn with talent by François Fontana: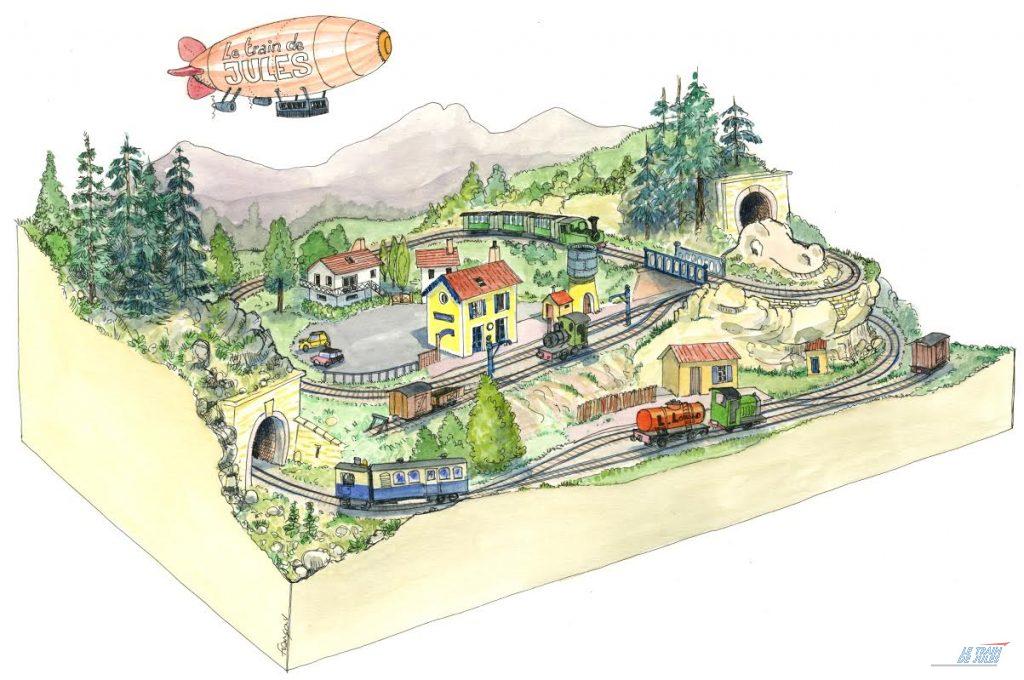 Our second step will be to get the network up.
The relief of the network Hoe Montjustin station
Cette maquette ne sera en effet qu'un gros sandwich. Les plaques de polystyrène vont se superposer pour créer l'épaisseur.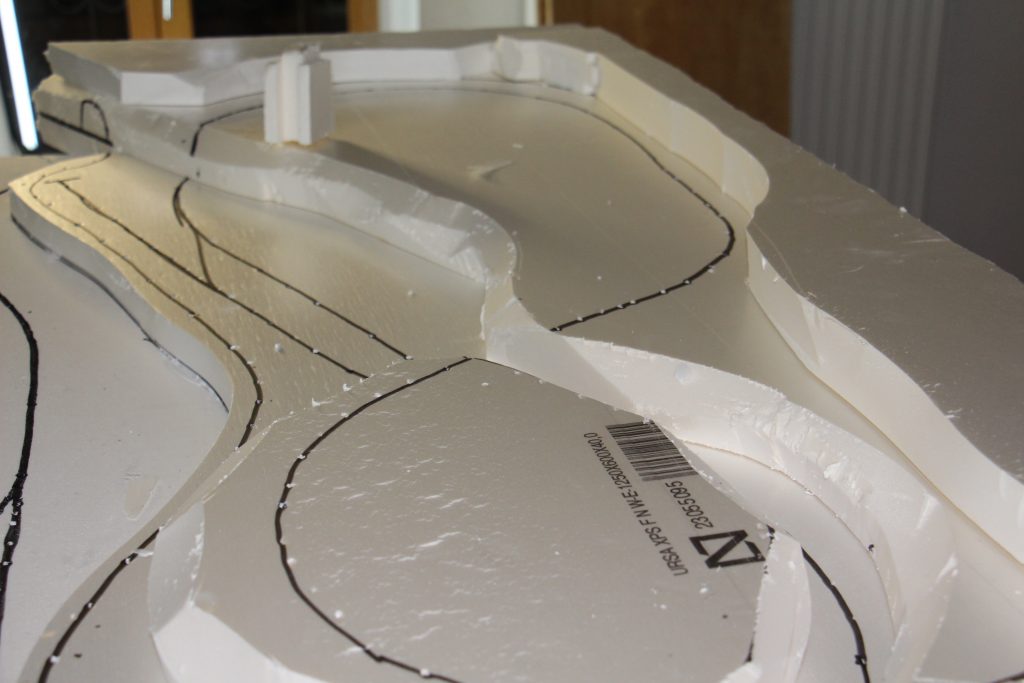 Réalisation des différentes rampes, il va falloir rapper le plus régulièrement possible pour le passage entre les différent niveaux en suivant le tracé du marqueur. Prenez votre temps.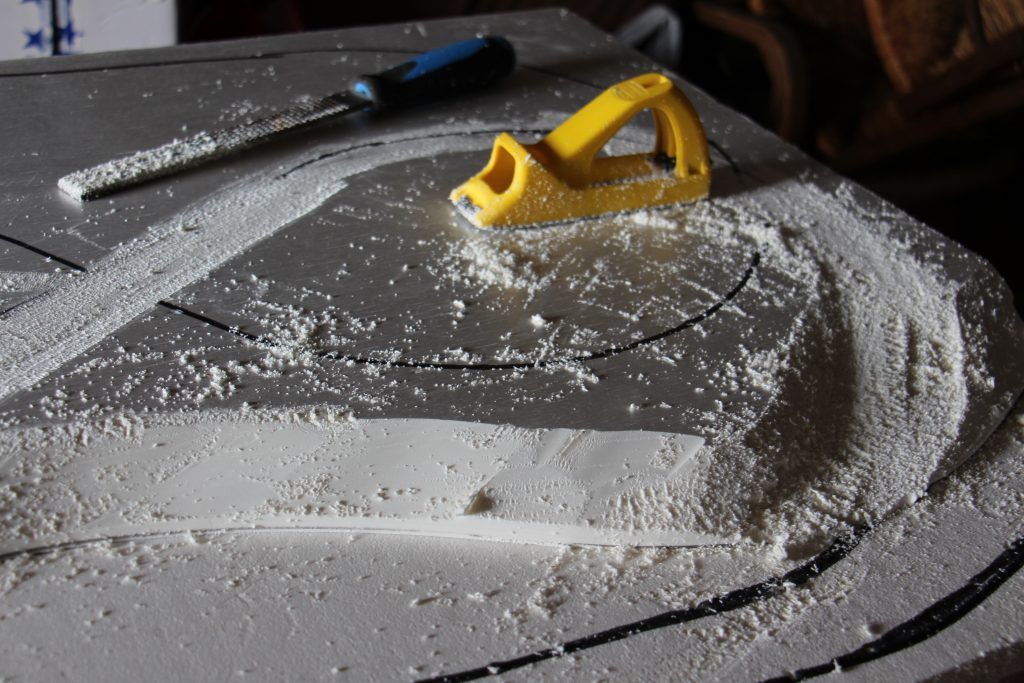 Travail salissant mais le résultat en vaut la chandelle…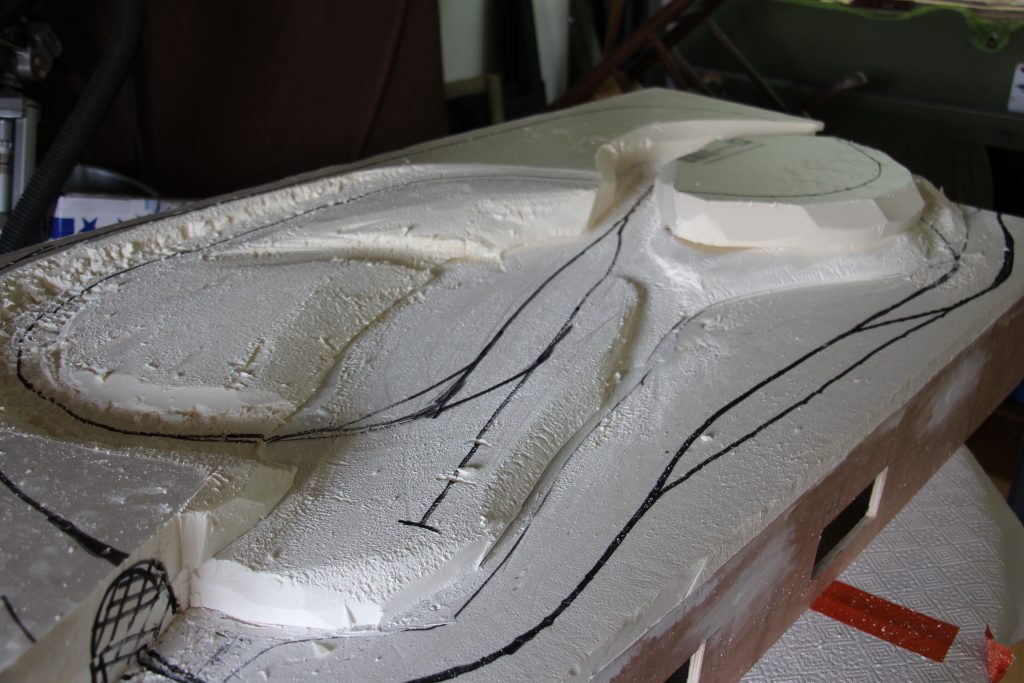 La rampe arrière du réseau sera l'étape la plus difficile à réaliser, elle va vous demander pas mal de patience. Elle sera « cachée » à l'arrière du réseau et pourtant visible après un découpage des plaques de contreplaqué de 5mm (arrière du réseau, que nous allons installer dans quelques instants).
Sur le côté  du Tunnel bas la tranchée se fait au cutter (Attention les doigts) hauteur 7 cm à partir de l'entrée Il est important de bien tracer. Ensuite la tranchée va remonter en pente douce jusqu'à l'entrée du tunnel haut.
Celle pente du tunnel arrière sera de 5% soit 6 cm pour la longueur du réseau (1m20).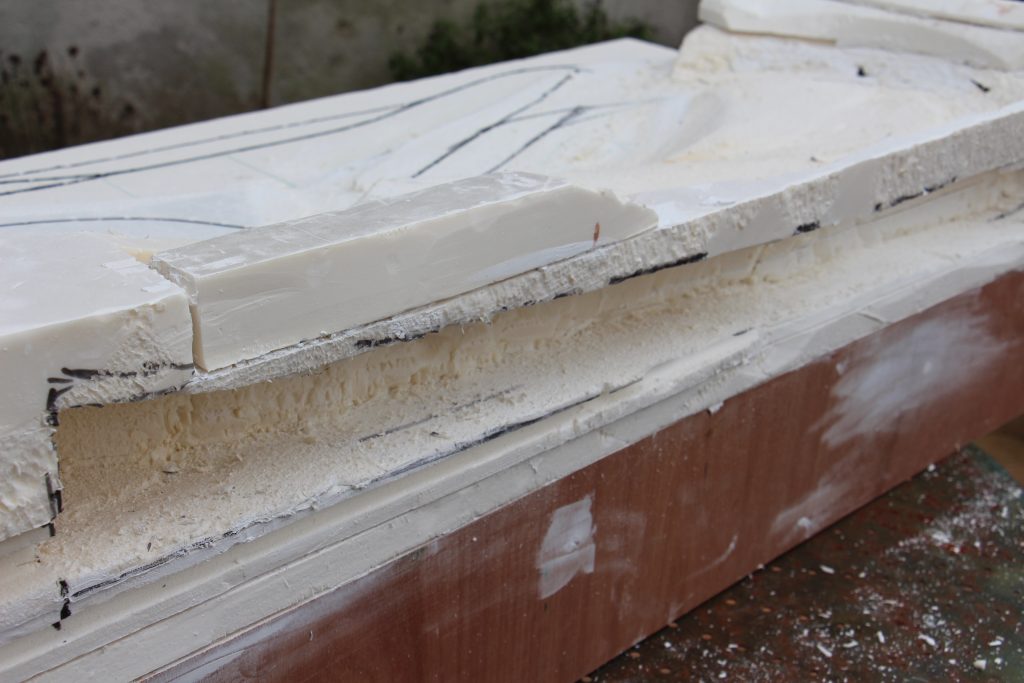 L'habillage arrière du Réseau Hoe Montjustin Gare
Il se fera avec du contreplaqué de 5mm. Vous ferez aussi les découpes pour laisser apparaitre le tunnel…
Quand tout est sec et bien collé, à vous de découper la partie haute des plaques de votre fond de décor en pour que celle-ci suive le relief de votre polystyrène…
Et voilà le travail. Rebouchage (enduit) des éclats du bois sur les planches de contreplaqué + GROS séchage + ponçage SERIEUX !
Ce réseau est une proposition libre à vous de partir vers d'autres direction pour la modélisation du décor…  selon vos envies.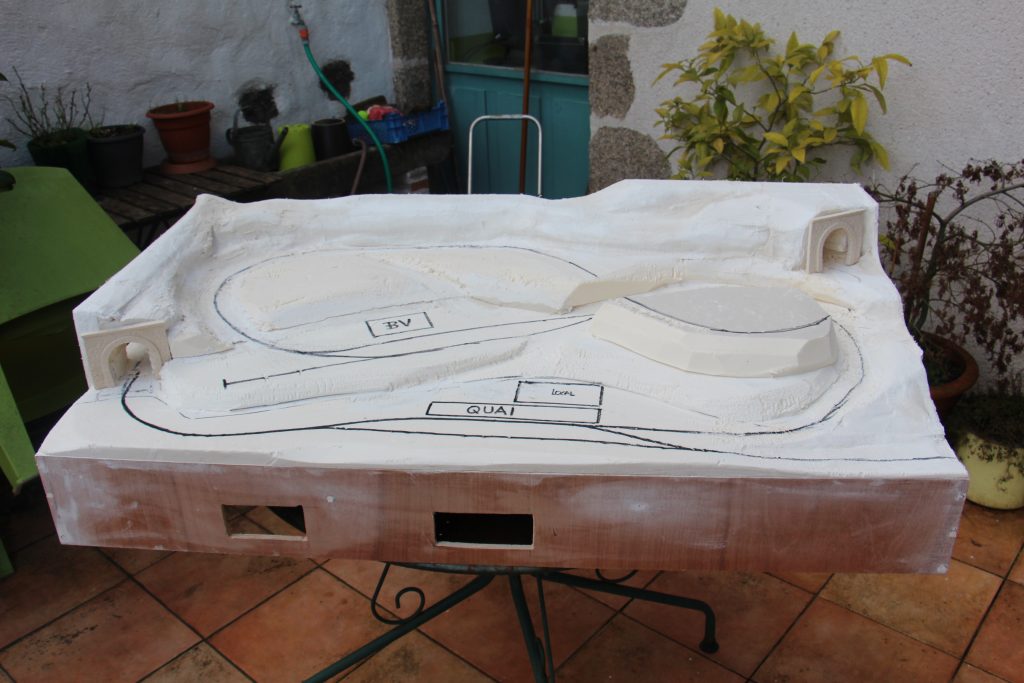 Prochaine phase du Réseau Hoe Montjustin Gare : nous poserons les entrées des tunnels, les ponts et la pose de la voie Hoe ! Rendez vous N° 27.
Tous les détails de cette phase 2  sont expliqués dans ce N° 26 de Clés pour le train miniature.