Easy adjustable feet
Your adjustable feet made in 4 steps with letraindejules.fr
Step 1 - the material
Four feet equipped with rubber pellets that you can buy in the supermarket DIY department (at a low price of € 4) or specialty stores.
Hard to find?
Replace with round or square head studs.
Then add a piece of self-adhesive felt.
Cela évitera de rayer le sol des salles de sport lors de vos expositions (= copain avec les organisateurs, si vos êtes amené à exposer).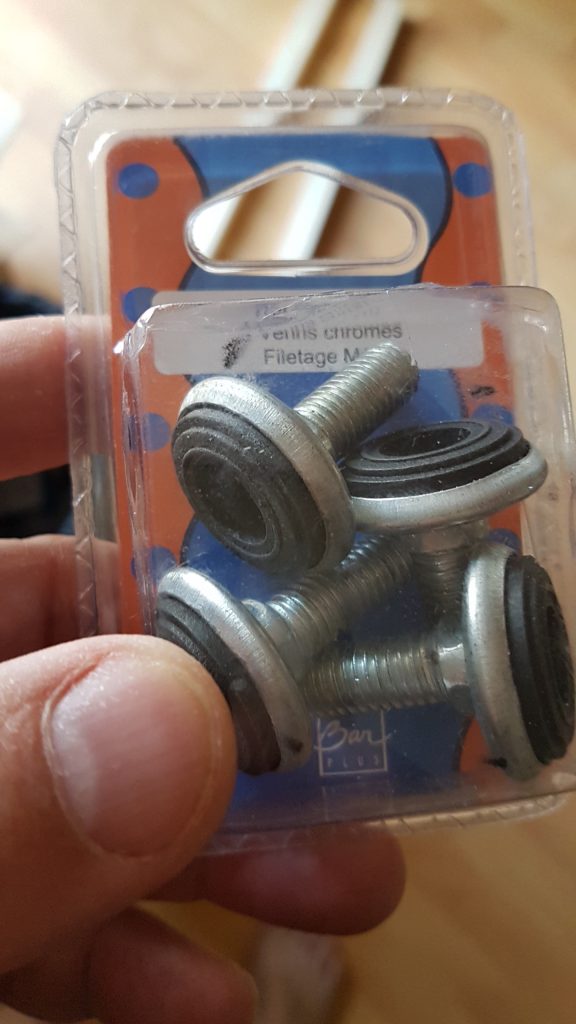 Tasseaux (vérifiez, avant de les acheter en magasin de bricolage, qu'il soient ben rectilignes) de 3 cm par 3 cm.
Ecrous à ailettes M10 ou M8 – Privilégiez des écrous à frapper que vous trouvez en quincaillerie spécialisée – Leroy Merlin ou Castorama.
Un marteau. Un foret diamètre 10mm et sa perceuse.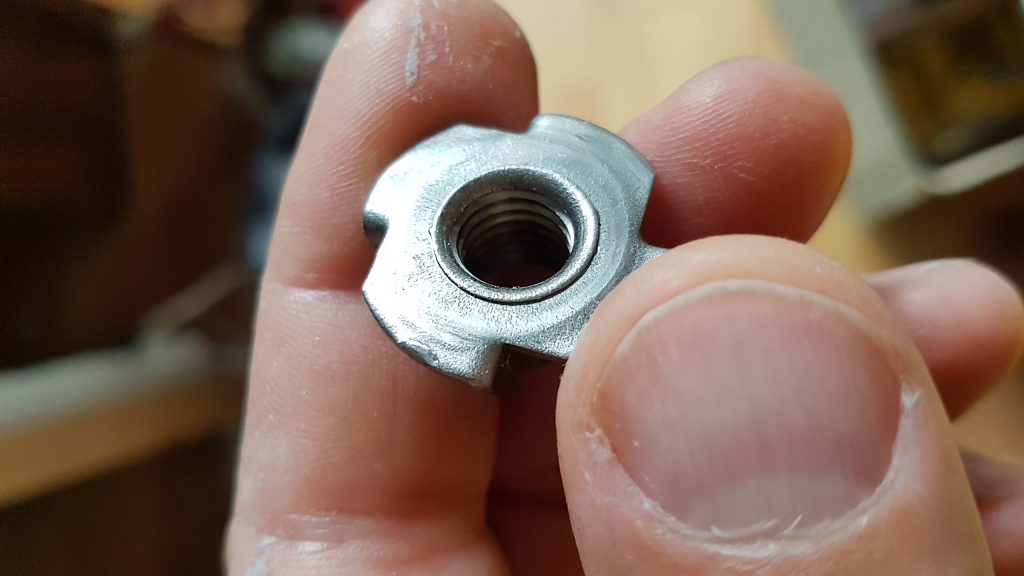 Etape 2 – Mise à la longueur des pieds réglables.
Coupez les tasseaux à la longueur voulue.
Vos pieds réglables vous permettront de faire varier la hauteur de votre réseau ou module de 3cm environ… tenez en compte.
Etape 3 – Le perçage.
Percez chaque pied avec un foret diamètre 10 (ou 8 selon vos écrous a frapper)
Élargissez un peu le trou.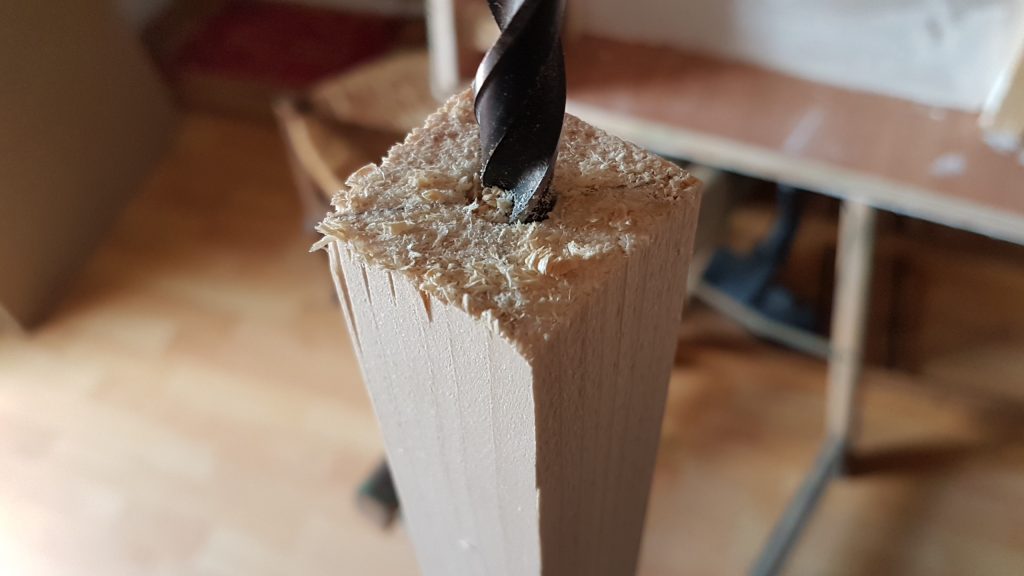 Etape 4 – La mise en place de l'écrou.
Positionnez l'écrou à ailettes avec la partie centrale dans le trou et vous frappez avec votre marteau.
Allez-y doucement pour ne pas exploser le bout du pied. Le pied réglable est prêt !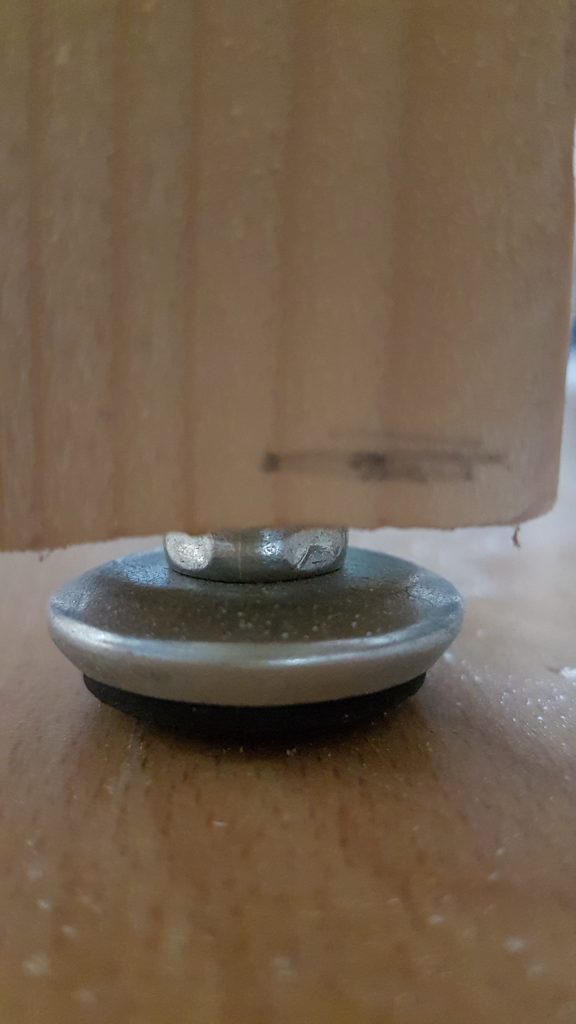 Sous la partie réseau vous pourrez installer une butée et un guide collés et vissés dans les angles de la menuiserie de votre module ou réseau.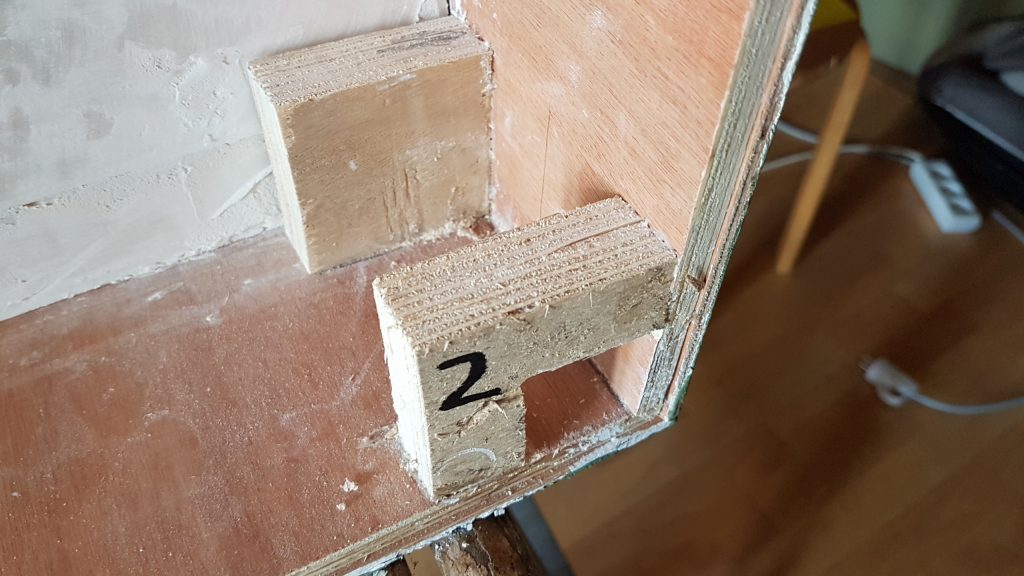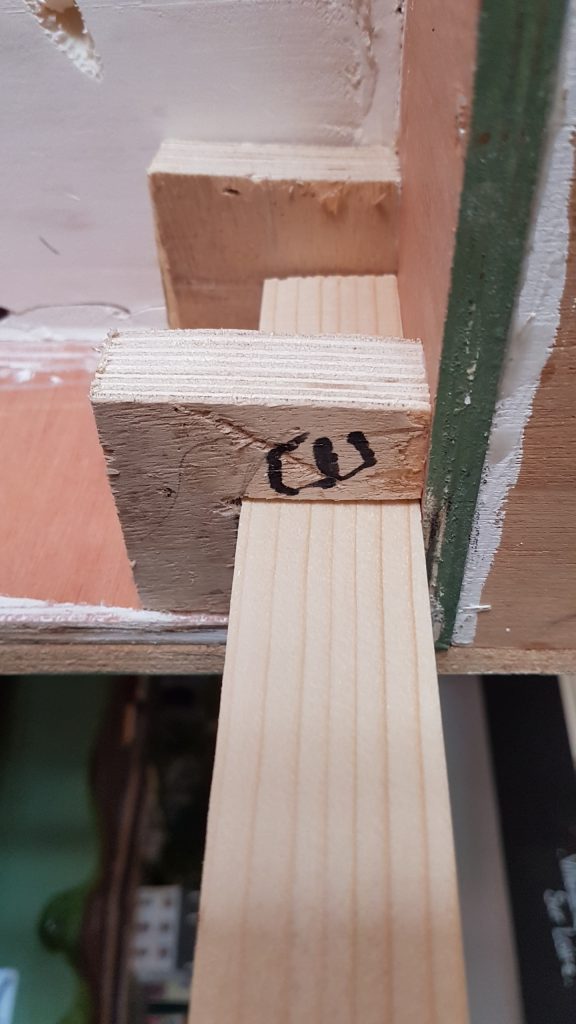 Le pied réglable est en place, vous pourrez également le solidariser à la structure avec un goujon à tête rond et une vis papillon.
A vérifier :
1 – La hauteur de vos modules, surtout si vous êtes amené à en assembler plusieurs.
2 – La planéité de votre réseau. Après la hauteur, la vérification de cette planéité se fera à l'aide d'un simple niveau à bulle.