Patine rolling stock Hoe.
The rolling stock brought to circulate on the Ramma modules 2015 looks much too new to match the environment!
It will be necessary to realize a copious material patina ... to give the impression that everything has undergone the weather and the years ... moreover the Lagrume does not spend its time pampering the wagons and the locomotives ... must it bump!
Tools and equipment for the patina!
Toujours  la peinture Humbrol 70 mat… un classique rouille et de la terre de sienne brulée… je la prends dans un magasin d'art graphique.
Il faut plusieurs pinceaux, une mine a crayon grasse (graphite) une bombe de laque à cheveux forte (1er prix supermarché c'est suffisant).
Pour des patines matériel simple vous pourrez utiliser les bombes modelmates vendue dans le commerce (l'avantage… ces patines partent à l'eau si : regrets ou ratés).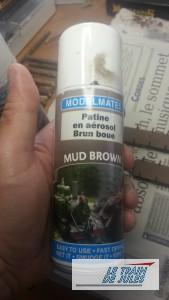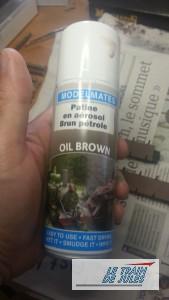 Tiens justement un coup de bombe « brun boue » pour les troncs d'arbre…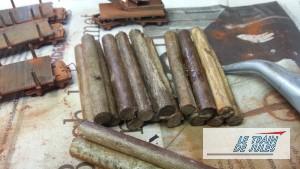 J'emporte avec moi à Sedan le locotracteur MinitrainS,  3 grumiers et egalement une grue mobile MinitrainS.
La patine matériel 1ere étape :
Peinture de tout le matériel roulant (wagons) au Humbrol 70  +  rajout terre à décor… terre de sienne + quelques touches de terre d'ombre naturelle !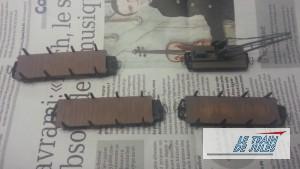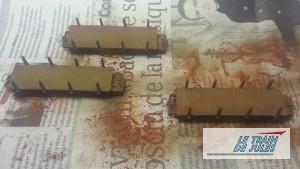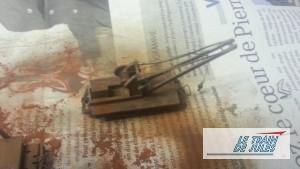 Je rajoute quelques projections de laque pour tacher le plancher des wagons. Bien penser à protéger votre poste de travail… La terre à décor on en met partout !
je dépose les terre à décor avec une pinceau, avec un autre j'enlève le surplus.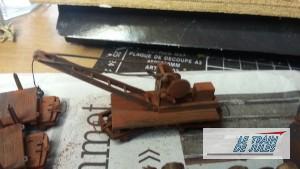 Les wagons grumiers MinitrainS sont bien trop légers, je vais « les plomber ». Je vais coller des plombs de pêche sous les wagons. Mes plombs sont trop gros, je les aplatis au marteau… je les fixe ensuite sur un lit de colle.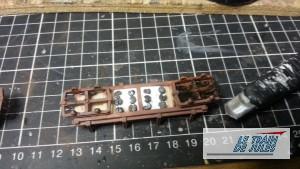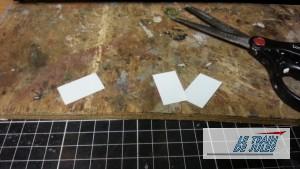 je recouvre le tout d'un morceau de carte plastique à peindre !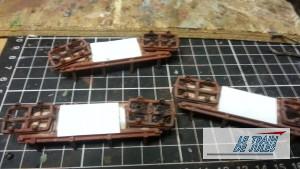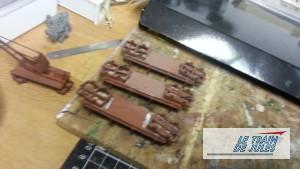 La patine du locotracteur !
Le locotracteur est démonté, le bloc moteur est démonté avec un simple paire de pinces plates. Passons à la patine  !
Je laque l'habitat… et je couvre de terre de sienne brulée. Je n'hésite pas a mettre le paquet… et je laisse sécher !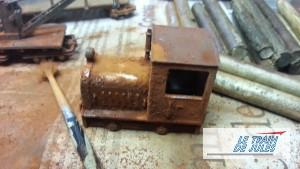 Après séchage, je frotte avec une brosse (pinceau) à poil plutôt dur et je termine à la paille de fer 0000.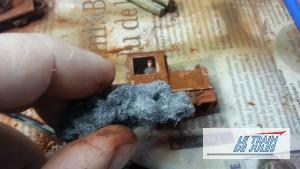 De grosses parties du locotracteur MinitrainS dont le toit, semblent vraiment attaquées par la rouille…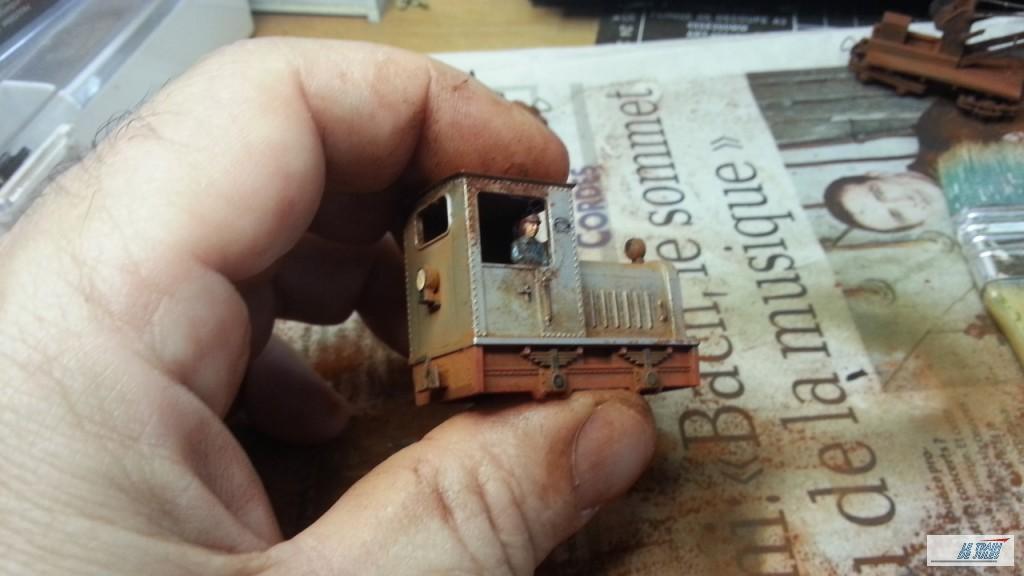 Suite de notre patine matériel… avec un coup de graphite sur le locotrateur, les wagons j'insiste sur les rivets, les angles pour apporter de vrais reflets métalliques !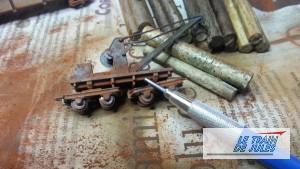 Voilà le travail final…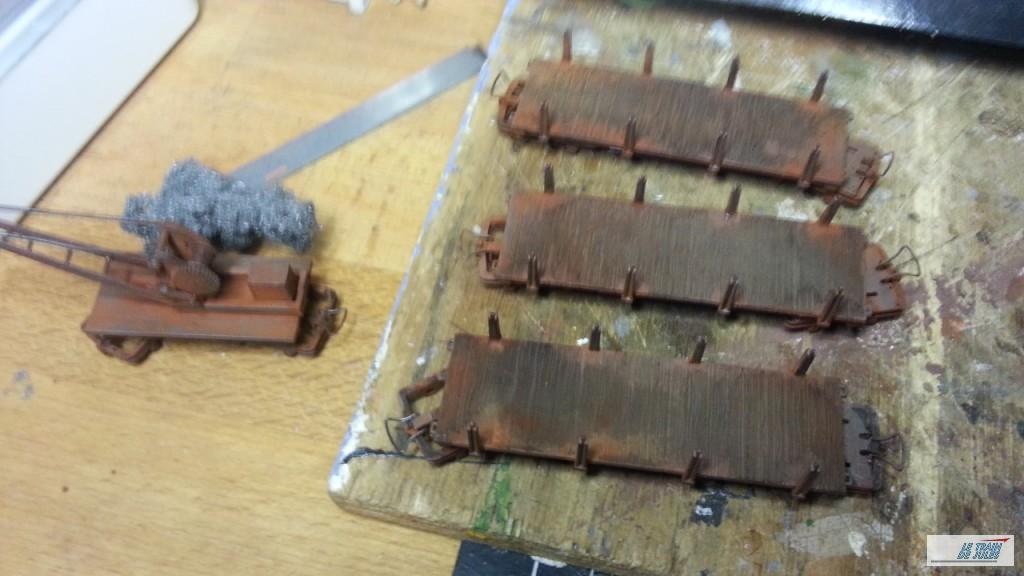 Pour terminer vraiment… je démonte les essieux, je les nettoie à l'acétone ensuite je peint les flancs de roues intérieur / extérieur avec ma Humbrol 70 et je trempe chaque essieu dans la terre de sienne brulée alors que la peinture n'est pas sèche.
Ma patine matériel est terminée, je remonte le tout et je vais mettre tout ça sur les rails !