Paris - miniature train shops
Welcome to Paris.
It happens to me when I am on a business trip to take metro line 13 heading north west of the capital.
Sur cette ligne 13 je m'arrête au métro Liège ou un arrêt avant, gare St Lazare.
The store is located in the shopping arcade of the Gare St Lazare we are there in the 8th arrondissement ...
A lady stares at me behind the counter and answers me with a quick goodnight.
Complete documentations in the shelves of the place, the main titles of the specialized press are there. Many books are presented from the most specialized ... to the most public books.
A showcase at the bottom of the store presents some motor of all eras.
We feel that the stock should not run too much, the material presented is quite disparate and many boxes in the window are empty ... it does not make you want to buy, it seems we will fall on a bone !
Change of atmosphere when I walk up Amsterdam street with: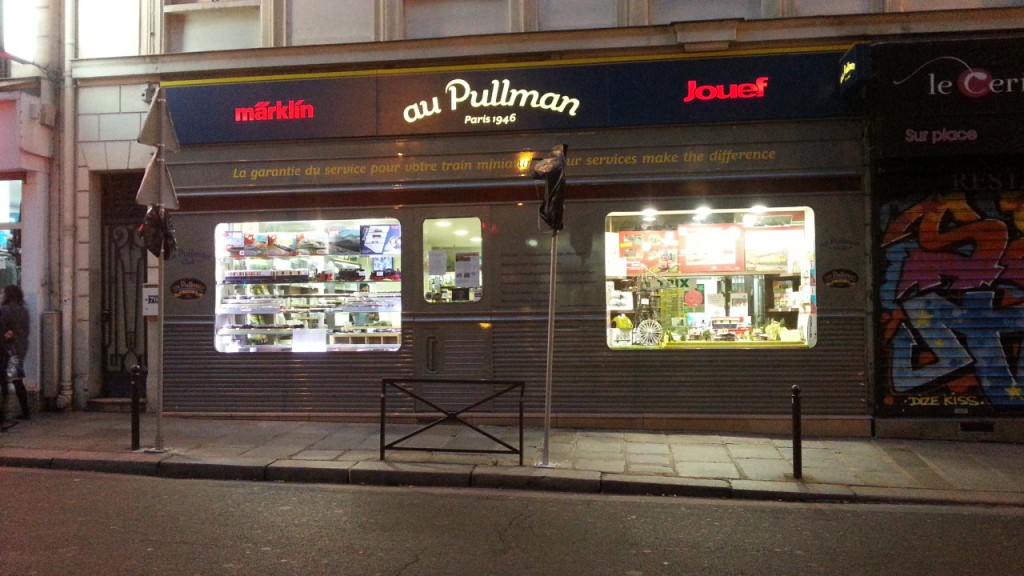 We feel that the store has been redone recently. On the sidewalk you can enjoy a running network in the showcase.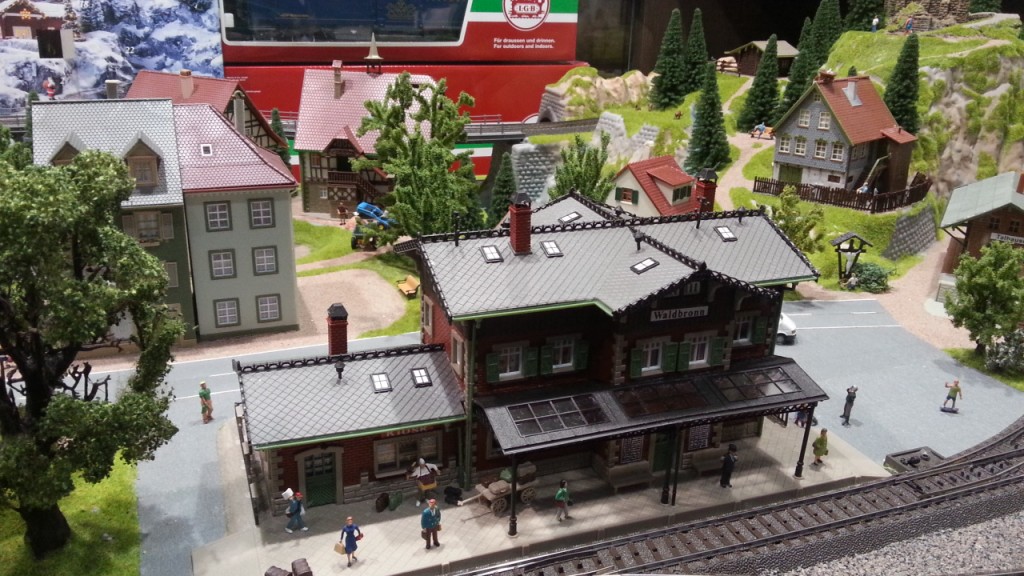 Inside, welcome and beautiful showcases. It feels the shop of pros ... The prices are accordingly (or I missed a general rise).
A seller is testing a decoder on a motor, this store apparently offers service and that ... (I buy!) It's a plus!
Marklin material, characters, cars, wagons everything is there ...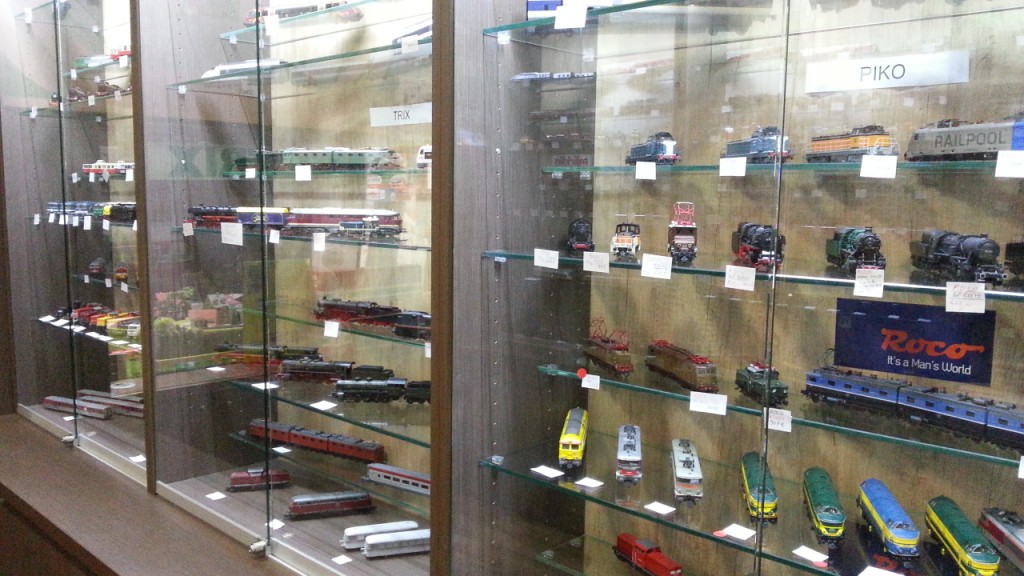 Preiser characters are well represented (there is Noch too).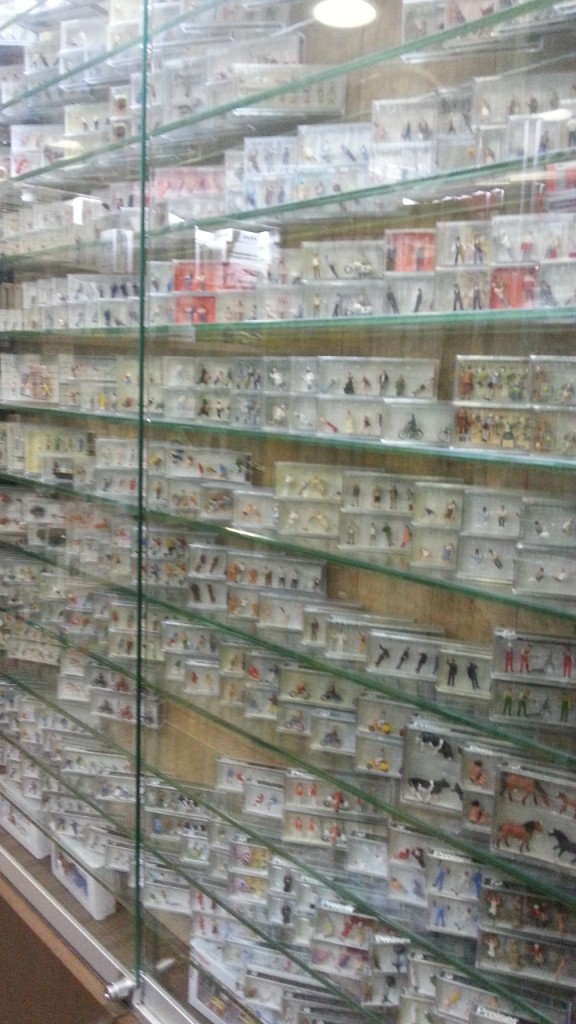 I go this time up to the Place de Clichy, turn right and 200 m further take this street rue de Douai.
Lower right
The shop Railwaymen (51 rue de Douai)
It really feels like entering the cave of Ali Baba. The dog takes a nap at the entrance ... quiet!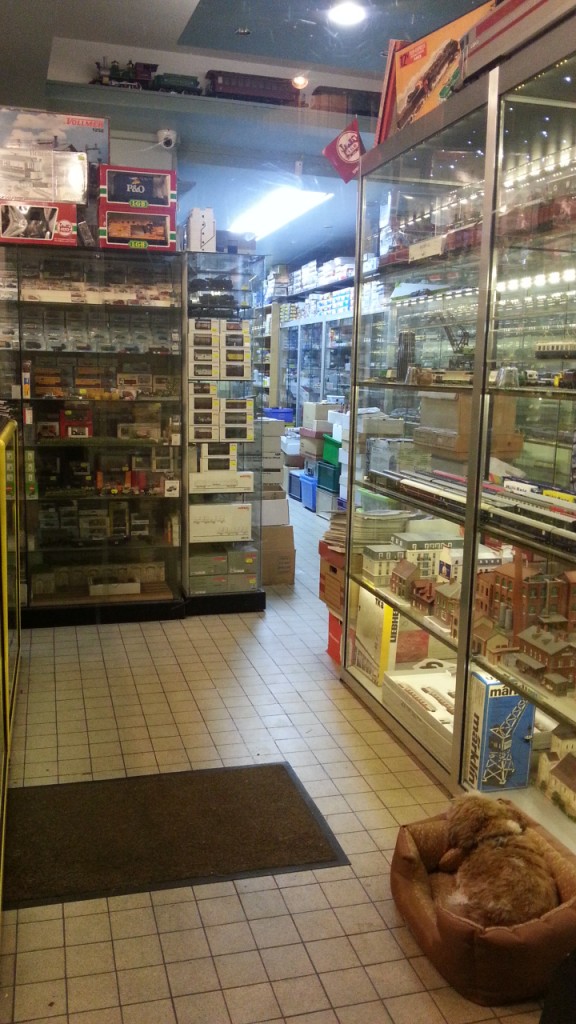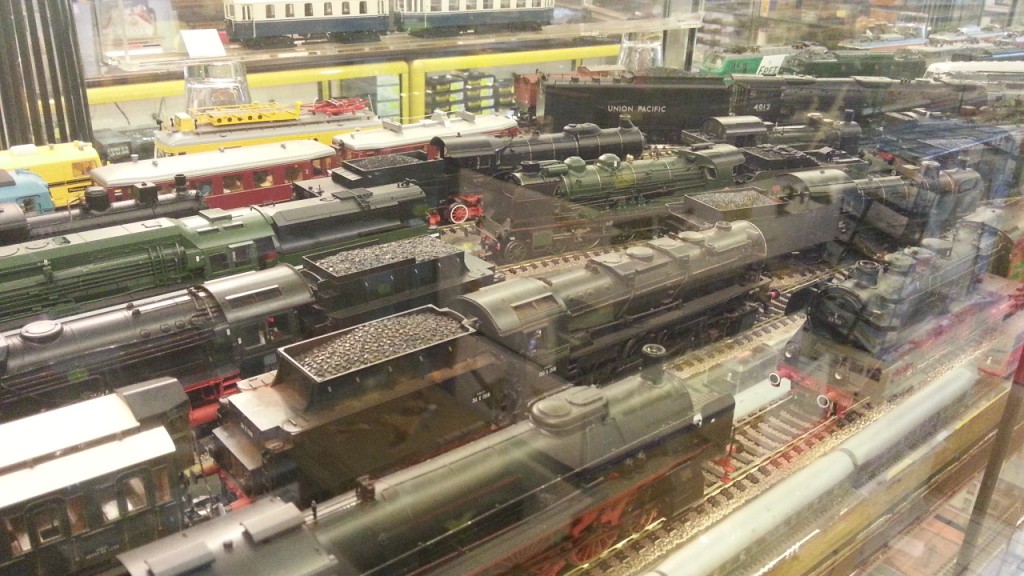 Always a smiling welcome, a lot of equipment that has just returned, used equipment from recovery, families who empty attics ...
The boss of the place always want to discuss, you can talk about model making he always has a nice anecdote to tell you ... exciting!
It is a little difficult to cross in the long central corridor (at the same time I take the place ...)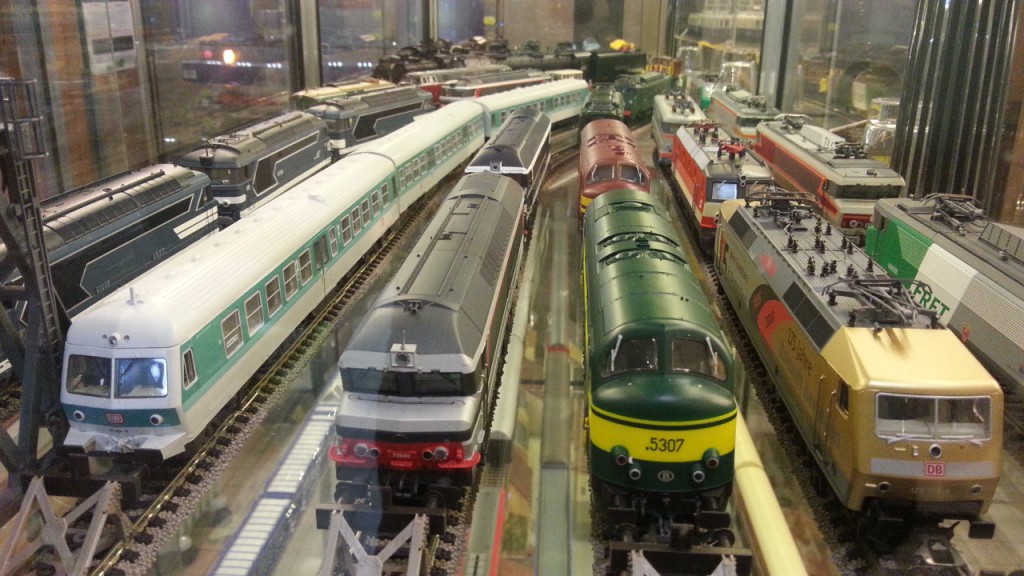 Promo on the EPM tractors in version IV and V to 120 € ...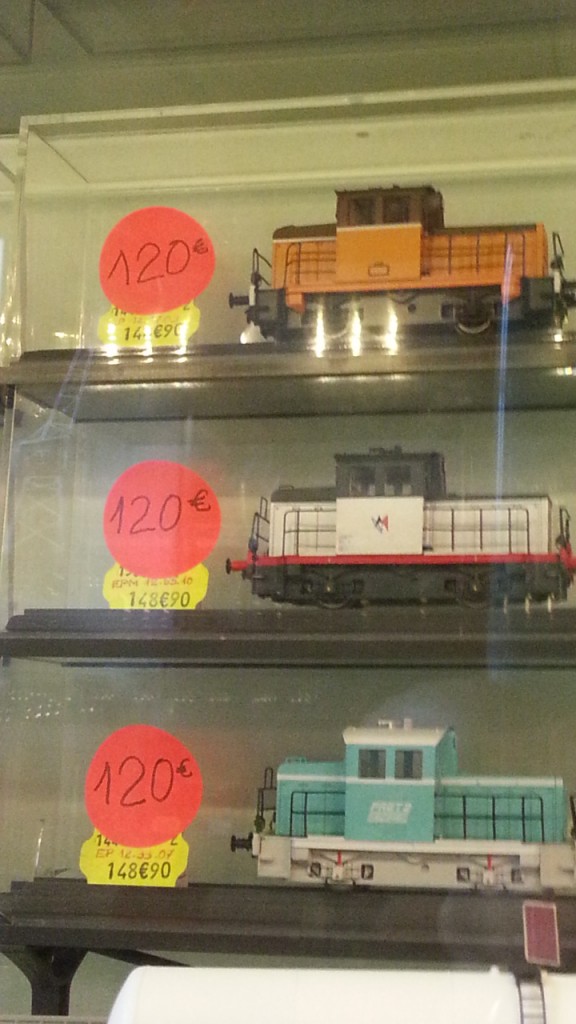 ... and a nice collection of MinitrainS Hoe products in the range of prices practiced elsewhere.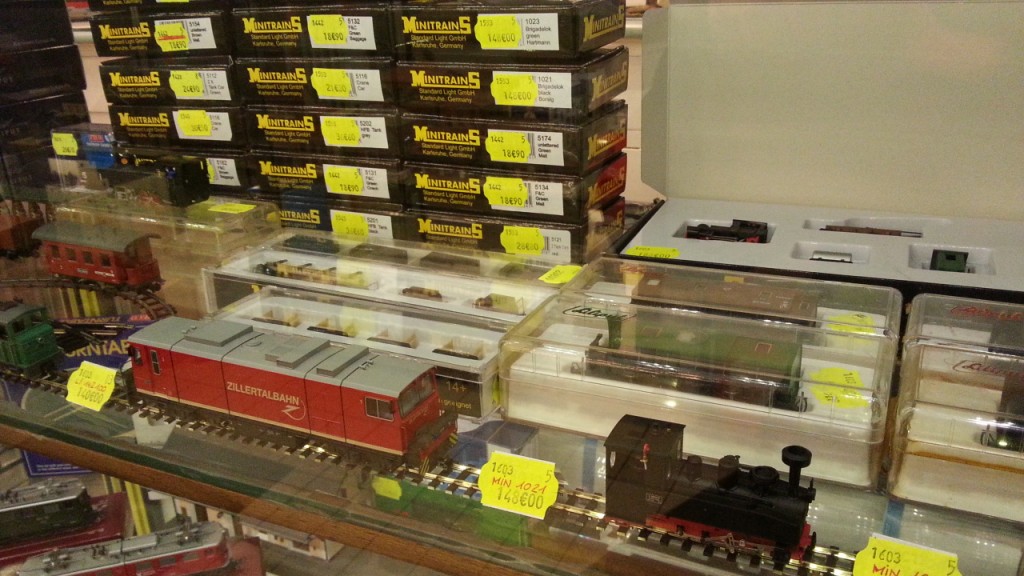 Further down this street in Douai, two other shops stand side by side ...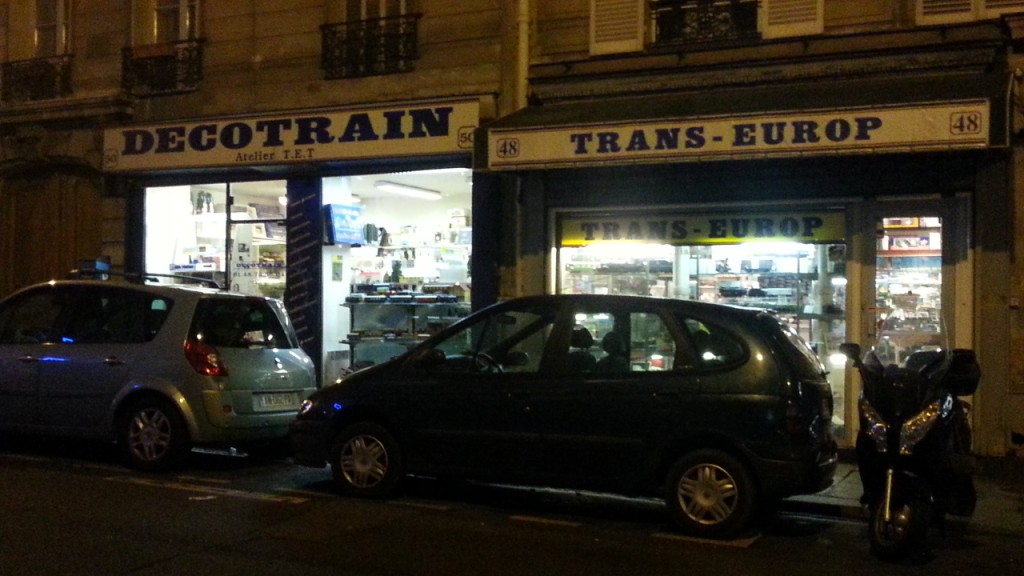 The also no eagerness you can choose to discuss, discuss modeling or watch the material exposed no stress or pressure ... and yet we are in Paris.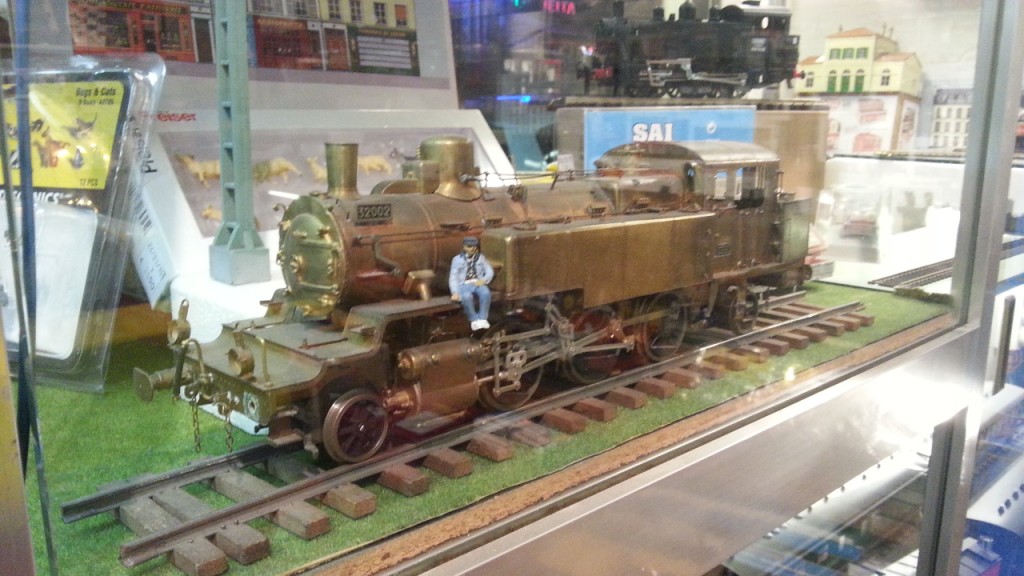 Some shops are open on Mondays ...
Always a pleasure to have a look around the corner ...
In short, Paris is not only the Louvre and the Eiffel Tower ... in 1 hour easy to buy (if we thought to make his list of race and took his credit card) or just to watch and exchange ... it is also done .