Lococractor HOW
For the 2015 Ramma Challenge, the modules will be equipped with 9 mm track, HOe narrow track.
Pour les 2 modules que je construis, j'ai besoin d'un locotracteur fiable, pas trop cher… Je me tourne donc vers ROCO et son petit locotracteur HOe  ref 33206 que j'arrive à me procurer pour un  prix en très bon état aux alentours de 60 euros sur Ebay pas exemple (achat possible en neuf autour de 75 euros)
Arrivé à la maison… Démontage et nettoyage…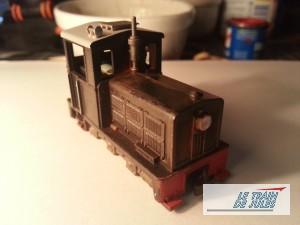 Peinture de toute la partie basse (les modèles Allemands étant toujours en rouge), je conserve les traverses avants et arrières en rouge (un peu plus foncé) et je réalise une patine avec différentes terres à décor + un coup de mine de crayon sur les grilles, les angles et surtout sur les marchepieds qui donneront un coté métallique usé à l'ensemble.
La déco du locotracteur Hoe…
Je place maintenant un bonhomme dans la cabine, je vais repeindre sa casquette et voilà le travail…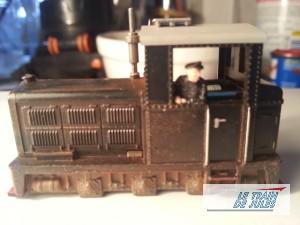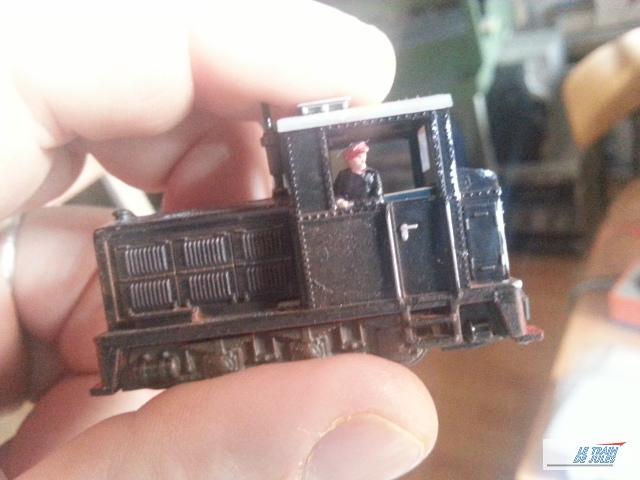 Pas grosse la machine… Petit essai sur le futur module…
Les courageux pourront pousser les modifications beaucoup plus loin.