La gare du Pallet
In the series of stations in the region, here is the Pallet station in the Nantais vineyard in muscadet between Nantes and Clisson.
Établie à 36 mètres d'altitude, la gare du Pallet est située au point kilométrique (PK) 18,261 de la ligne de Nantes-Orléans à Saintes, entre les gares de La Haie-Fouassière et Gorges.
Ancienne gare de bifurcation, elle est aussi la gare origine (PK 0,000) de la ligne du Pallet à Vallet. Cette gare est aujourd'hui fermée,
la gare suivante était celle de Mouzillon.
Le Pallet est desservie par tous les tram-trains du TER Pays de la Loire circulant entre Nantes et Clisson,
L'offre :  22 allers et 23 retours.
12 allers-retours sont proposés  le samedi et de 6 le dimanche.
La gare du Pallet, ancien bâtiment PO.
Voici  quelques clichés de cette gare du Pallet récemment rénovée avec son habillage nommé par certain habillage « pyjama ».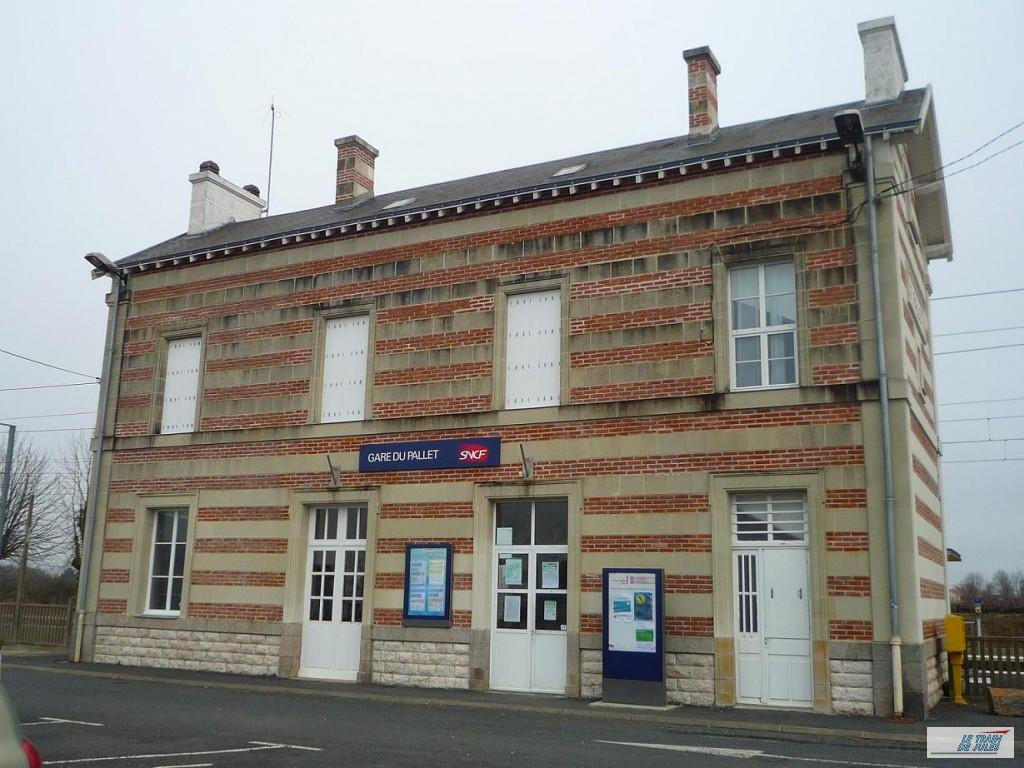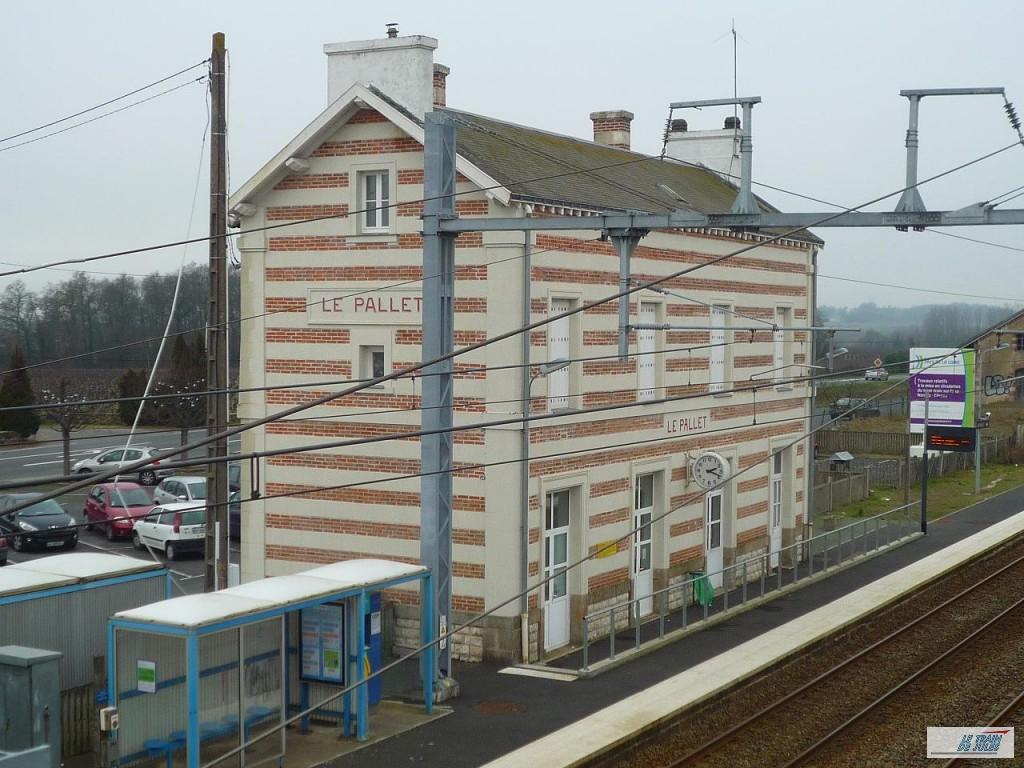 Clichés devenus rares;.. la passerelle a été supprimée. Le passage d'un quai à l'autre se fait désormais par un passage souterrain situé après la gare.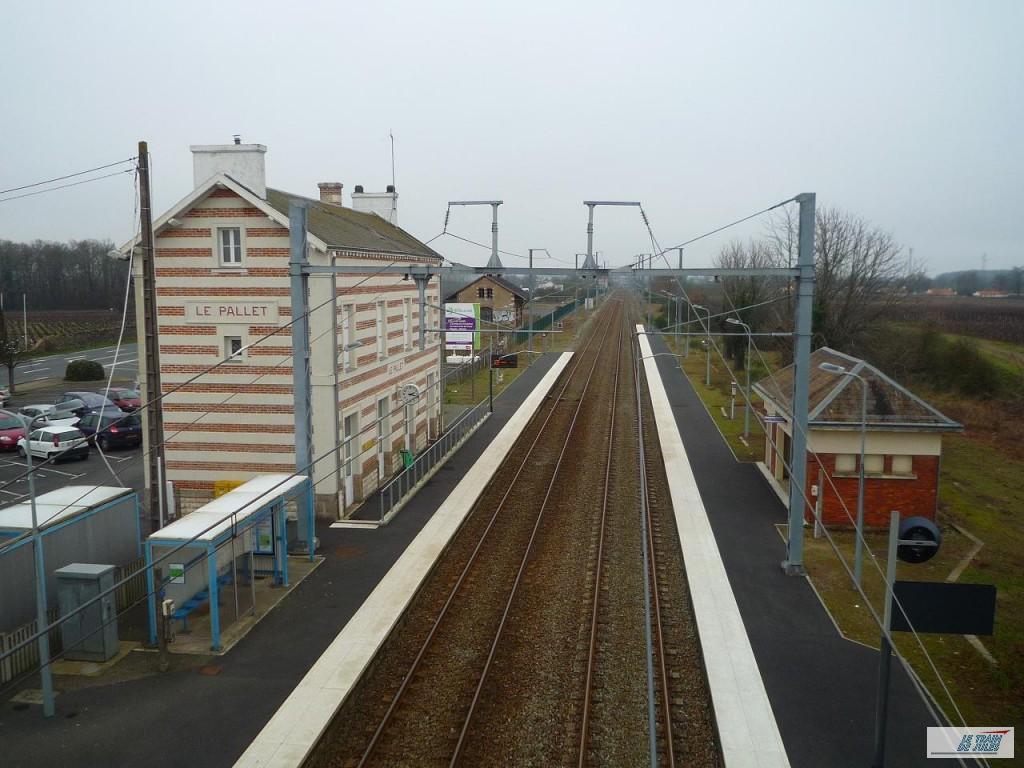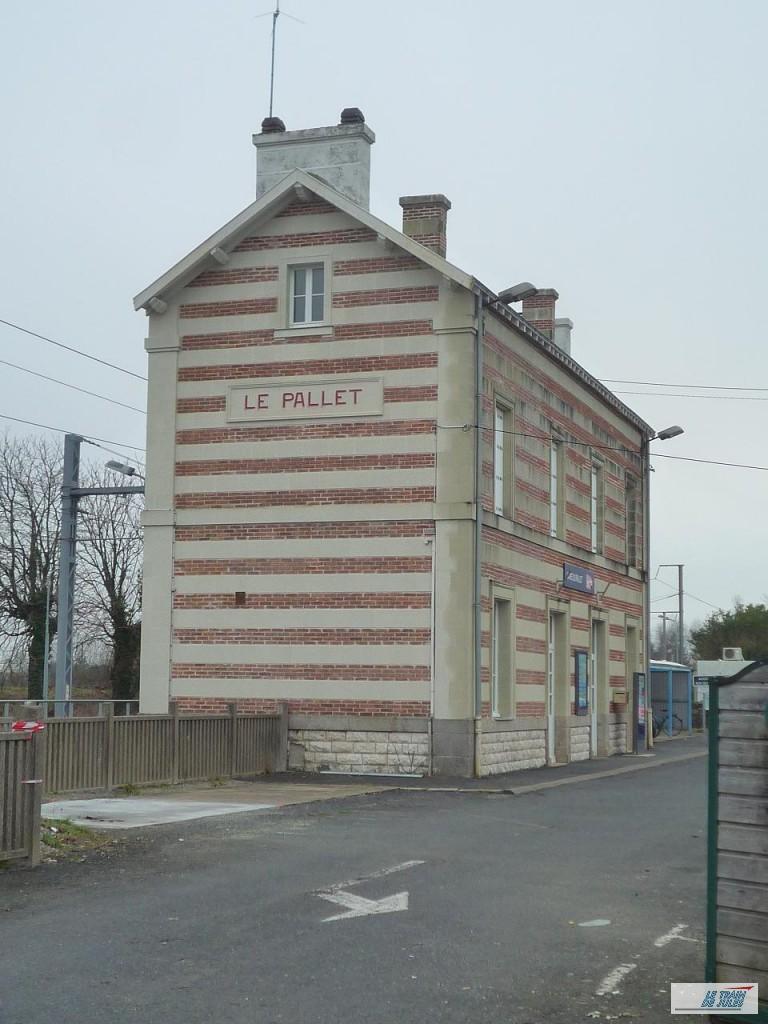 Voici aussi sa halle marchandises… Elle est aujourd'hui transformée en Halte garderie…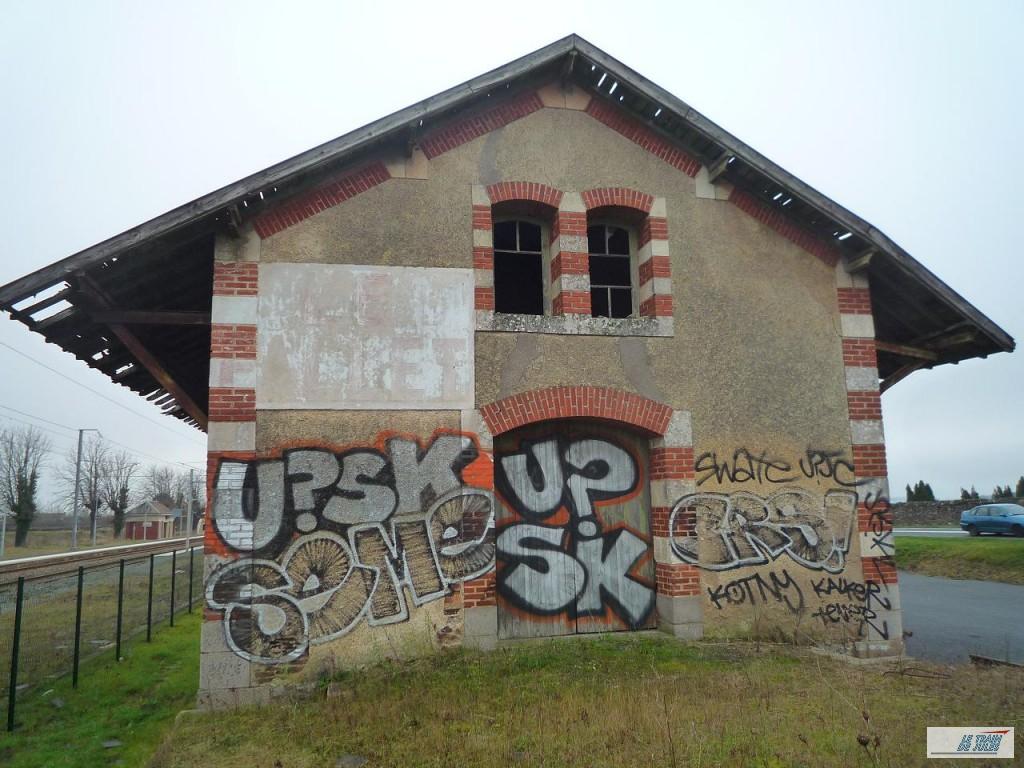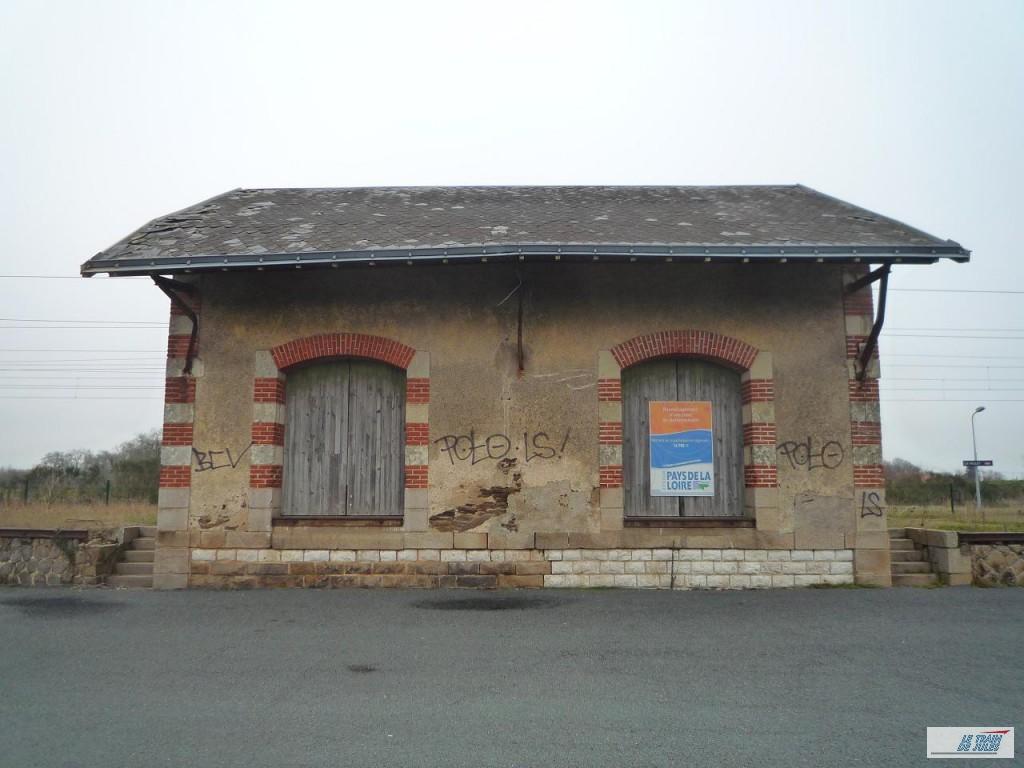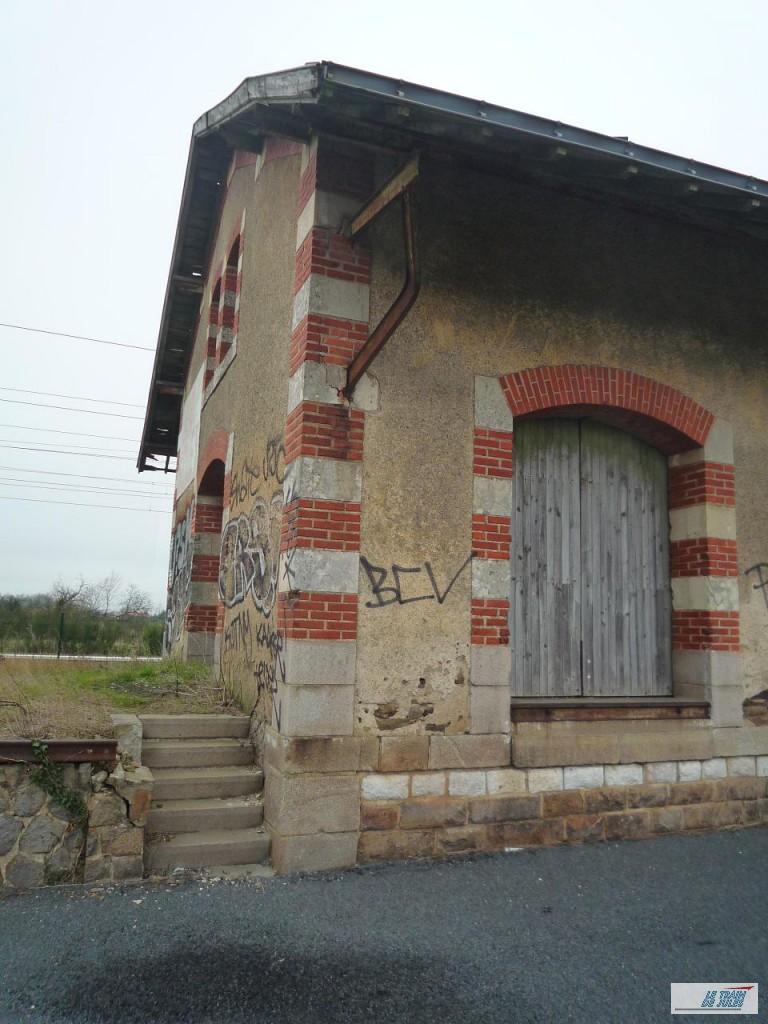 Voilà de quoi inspirer vos réalisations !