Châtellerault 2016
Without much conviction this edition is the feeling that emerges, for a presentation very very public and always multi-disciplines.
Châtellerault 2016 - So the networks?
Let's stop at model making with networks that, in my opinion, have attracted attention this year.
This choice is obviously very personal!
Bravo pour ce petit réseau placé dans l'un des angles de l'exposition : le dépôt de St Charles Bastien d'Etienne et Laurent Chelminiak.
Un concentré de beau matériel sur une très petite surface… vous apprécierez !  la vie du dépôt est active !
Nous l'avions déjà découvert avec son réseau  la Dordogne à Tayac.
Bernard Chagné est repassé cette année par Châtellerault avec une réalisation + modeste, mais toujours de qualité : la gare de Tassay.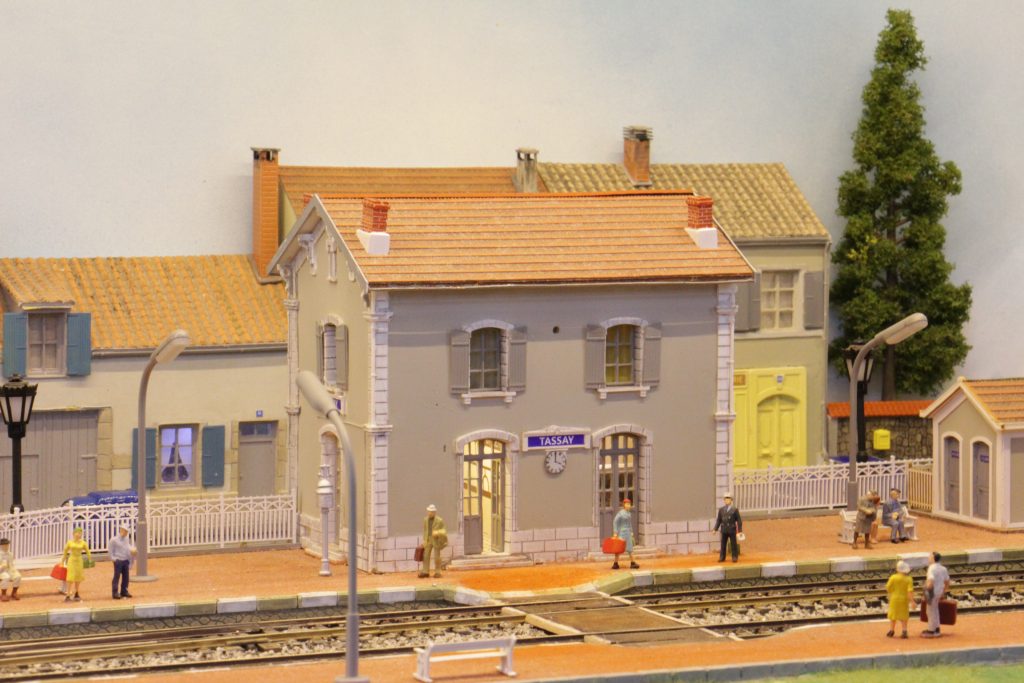 Belle réalisation pour un garçon qui cachait bien son jeu !
Remi Berthelin s'est enfin mis aux expositions (présent également à Laval) avec sa Laiterie St Loup.
Nous sommes sur du 1/43eme à voie étroite.
Le réseau tout en longueur du TGV 086 c'est Valdevienne… une belle réussite !
Le clou du spectacle !
Cette réalisation à l'échelle 0 – 1/43eme vient de Belgique. Même si la convivialité n'est pas le fort de ceux qui la présente…
Quel réseau… que cette maquette qui vous transporte (dans du fort beau matériel) de Thanasse à Cabusat.
Une réalisation du Modelspoon Atelier OOstkamp VZW (et ne me demandez pas de vous livrer une traduction).
De très belles photos, très bientôt, sur objectif-trains.com et un film plus en longueur sur la chaine youtube du traindejules.
Voilà pour Châtellerault… Rendez vous dans deux ans pour de nouvelles découvertes.
Merci et bravo pour l'organisation !
** Vidéo Bonus **
La laiterie St Loup et l'artisan boismodélisme.com présents à Châtellerault. Interviews à revoir avec la vidéo du facebook live de la page letraindejules ici :