Tutorial - Removable cup for storing brushes
On the workstation, the model trainer is always looking for ergonomics and storage systems rather practical.
This is not the DIY of the year but ...
Here is an idea of storage at a lower price and simple to achieve.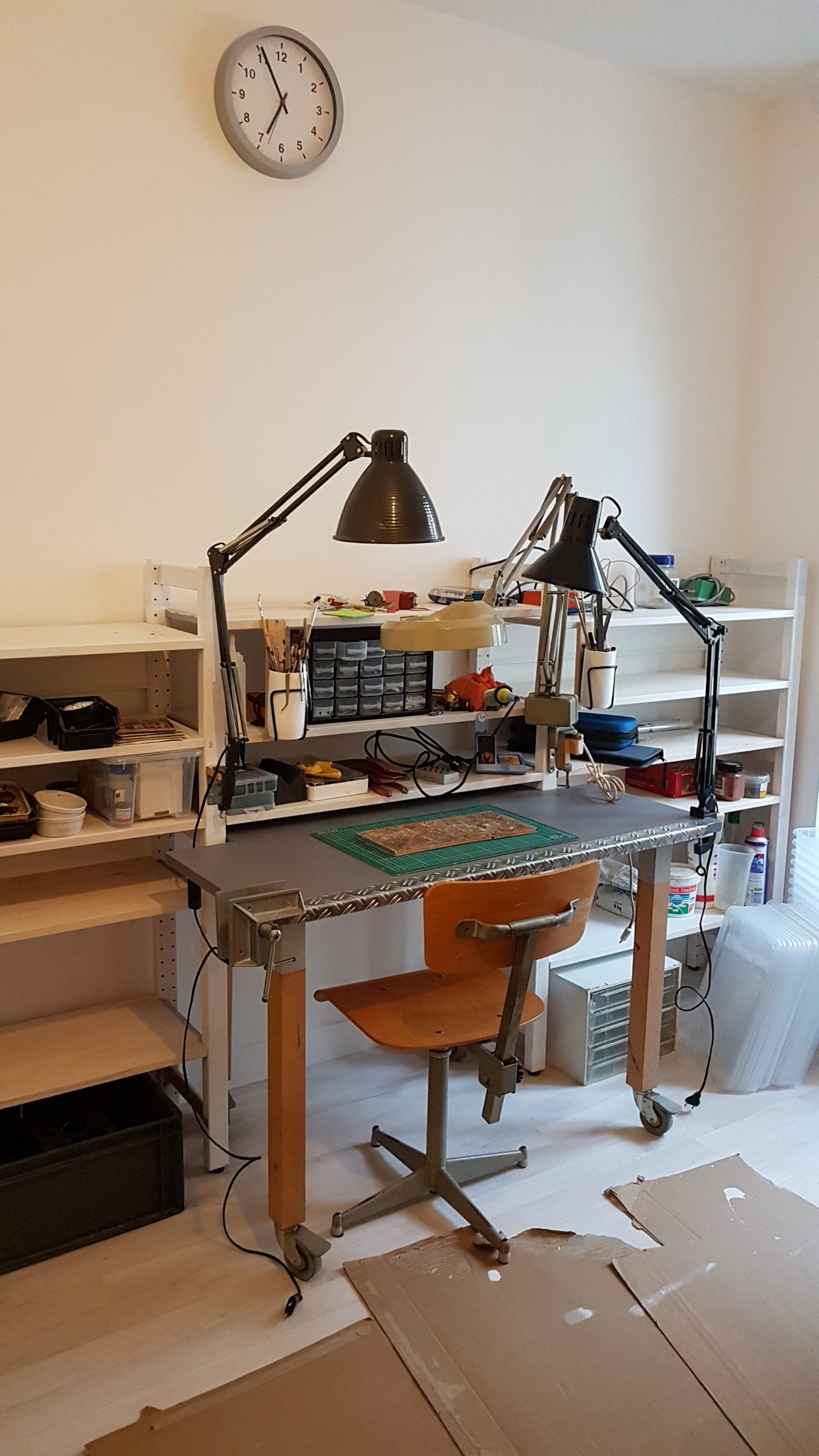 On my post I need a system that allows me to store, brushes, pens and the rest.
J'ai donc installé de chaque coté deux gobelets amovibles (faciles à transporter sur une partie du réseau si besoin ou sur ma table d'atelier…) et nettoyables (facile à enlever et à passer sous l'eau…)
De quoi s'agit il ?
D'un bidon de vélo pour désaltérer le cycliste acheté dans une grande enseigne sportive à 1€80 et de son support qui vaut aux environs de 4€.
Première chose vous allez décapiter le bidon à l'aide d'un cutter pour le transformer en gobelet amovible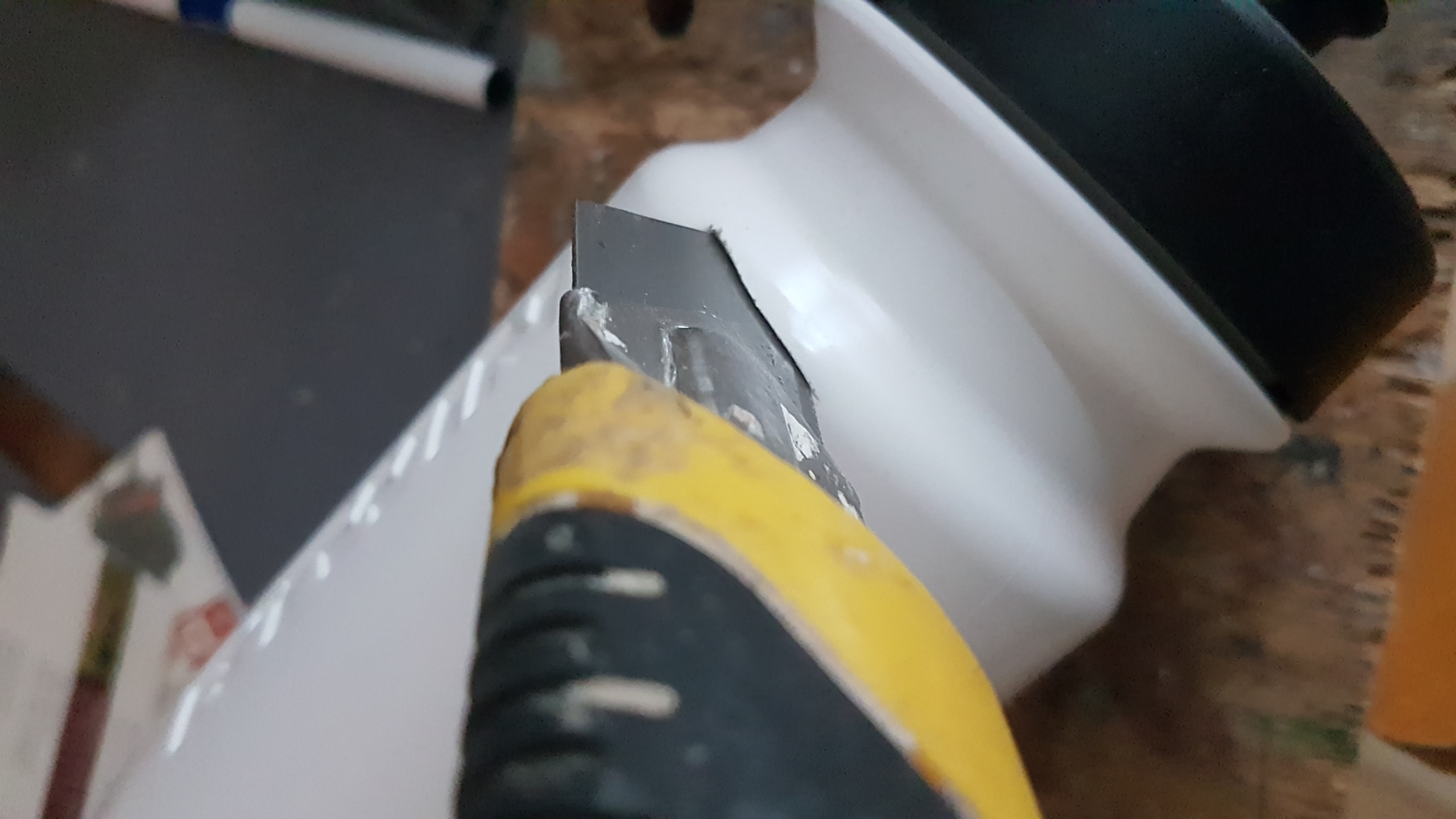 Vous poncez l'arrête du gobelet pour éviter de vous tailler avec le plastique.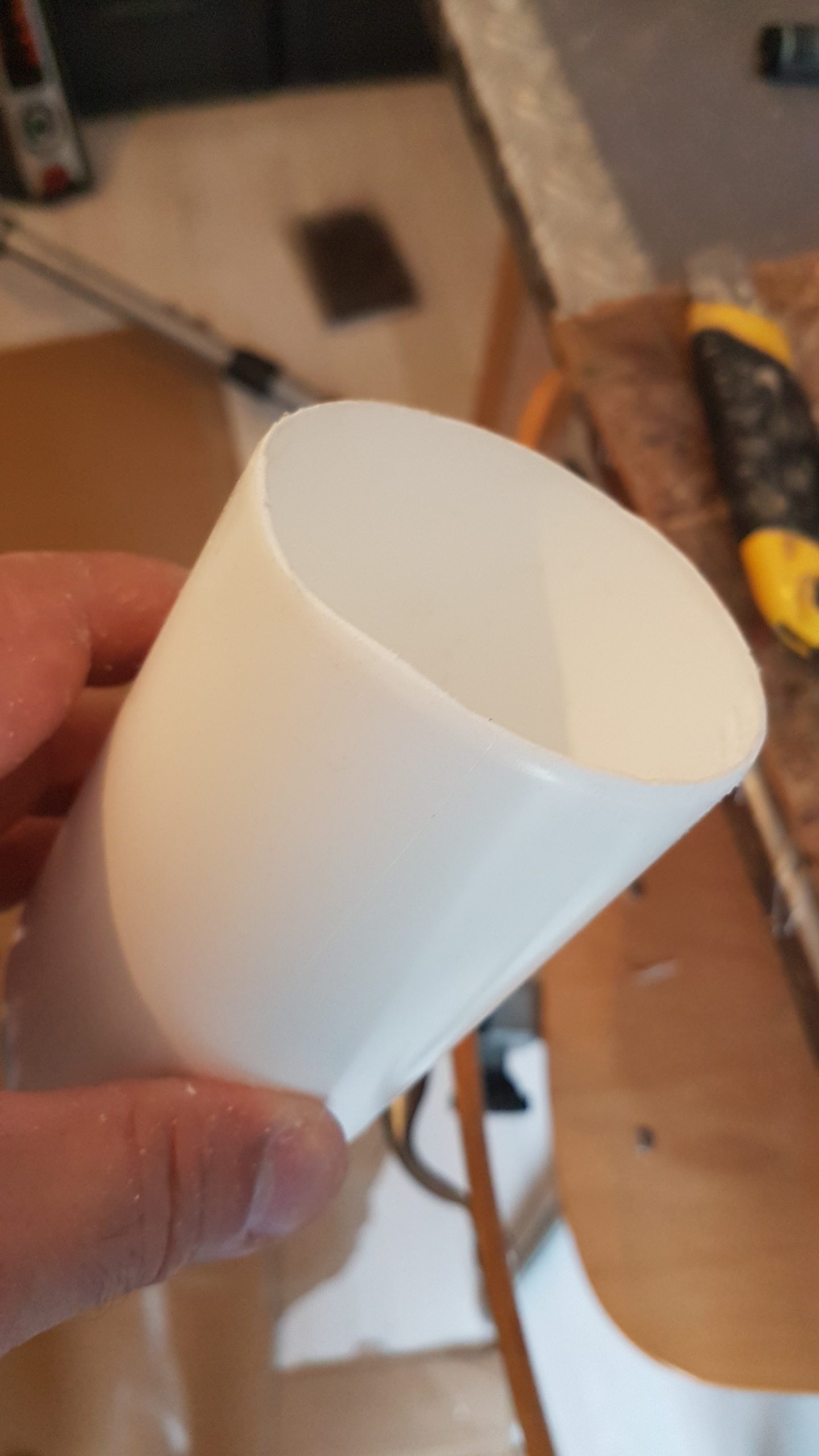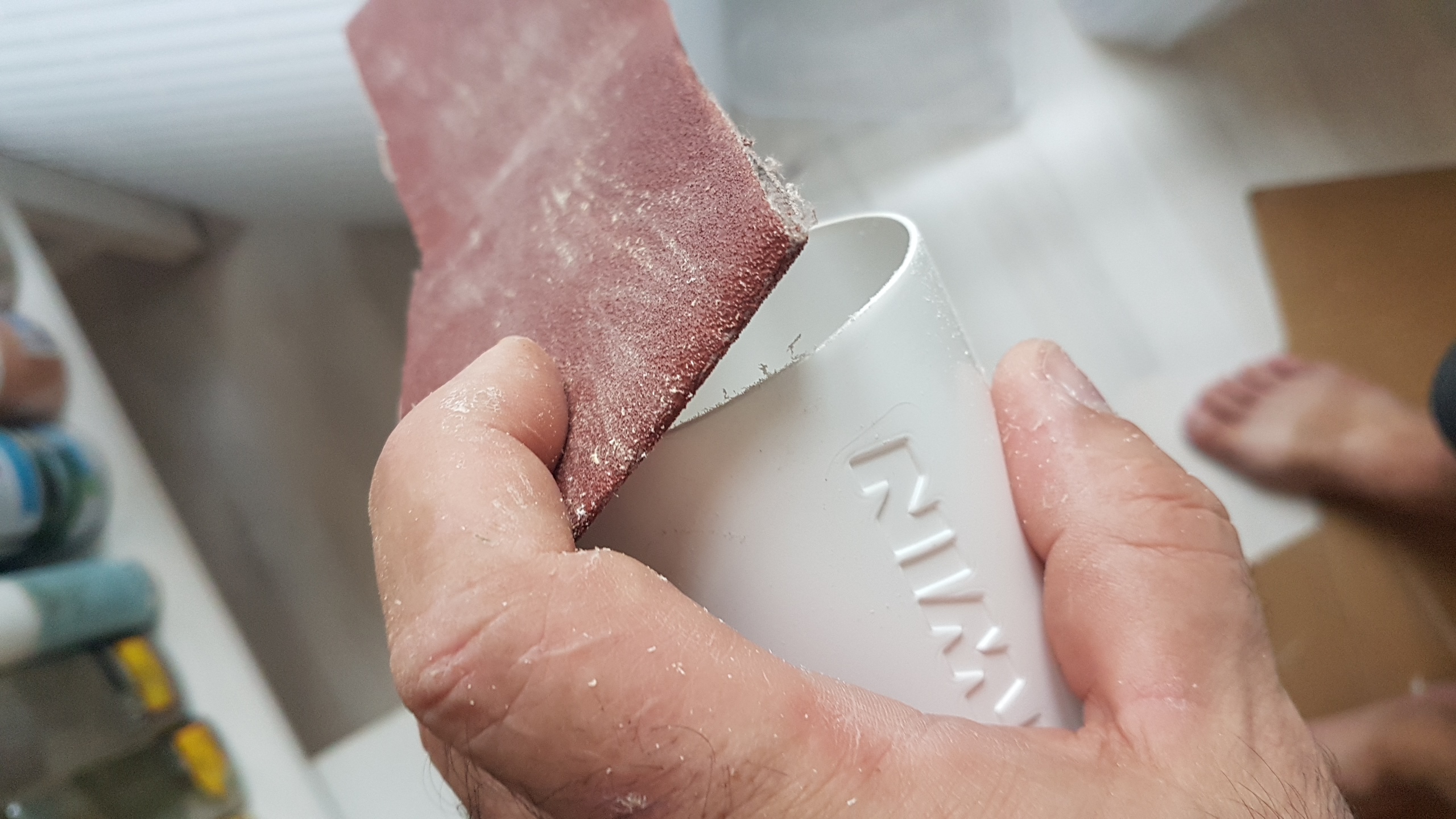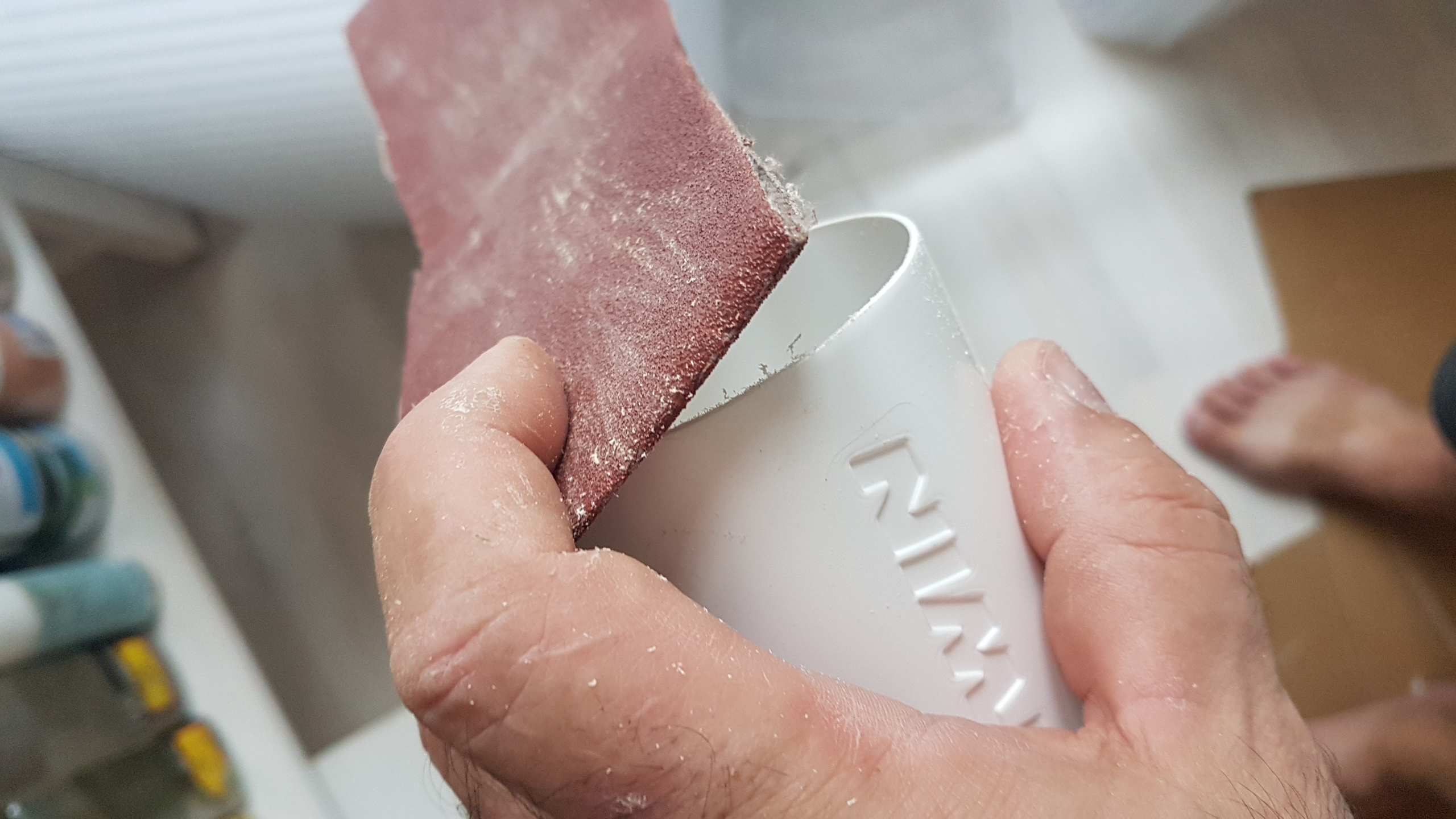 Maintenant vous prenez le support fait à l'origine pour être fixé sur le cadre d'un vélo.
Vous aller repérer la position des 2 trous pour fixer celui ci sur un panneau ou sur une partie de tasseau (comme ici le cas entre 2 étagères).
Percez tout d'abord, pour éviter d'éclater le bois en posant les vis.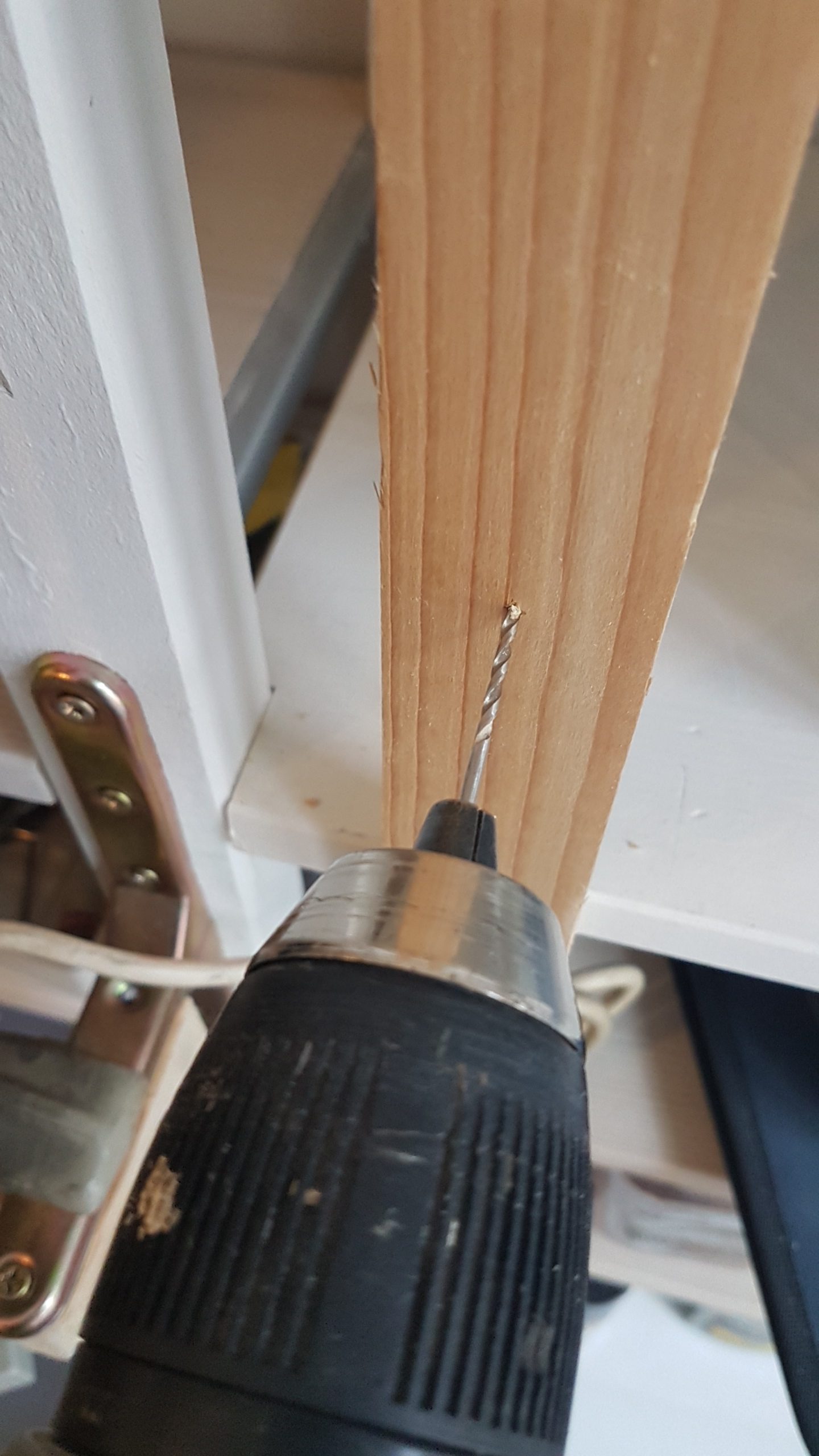 Le support du gobelet amovible est fixé à l'aide de 2 vis.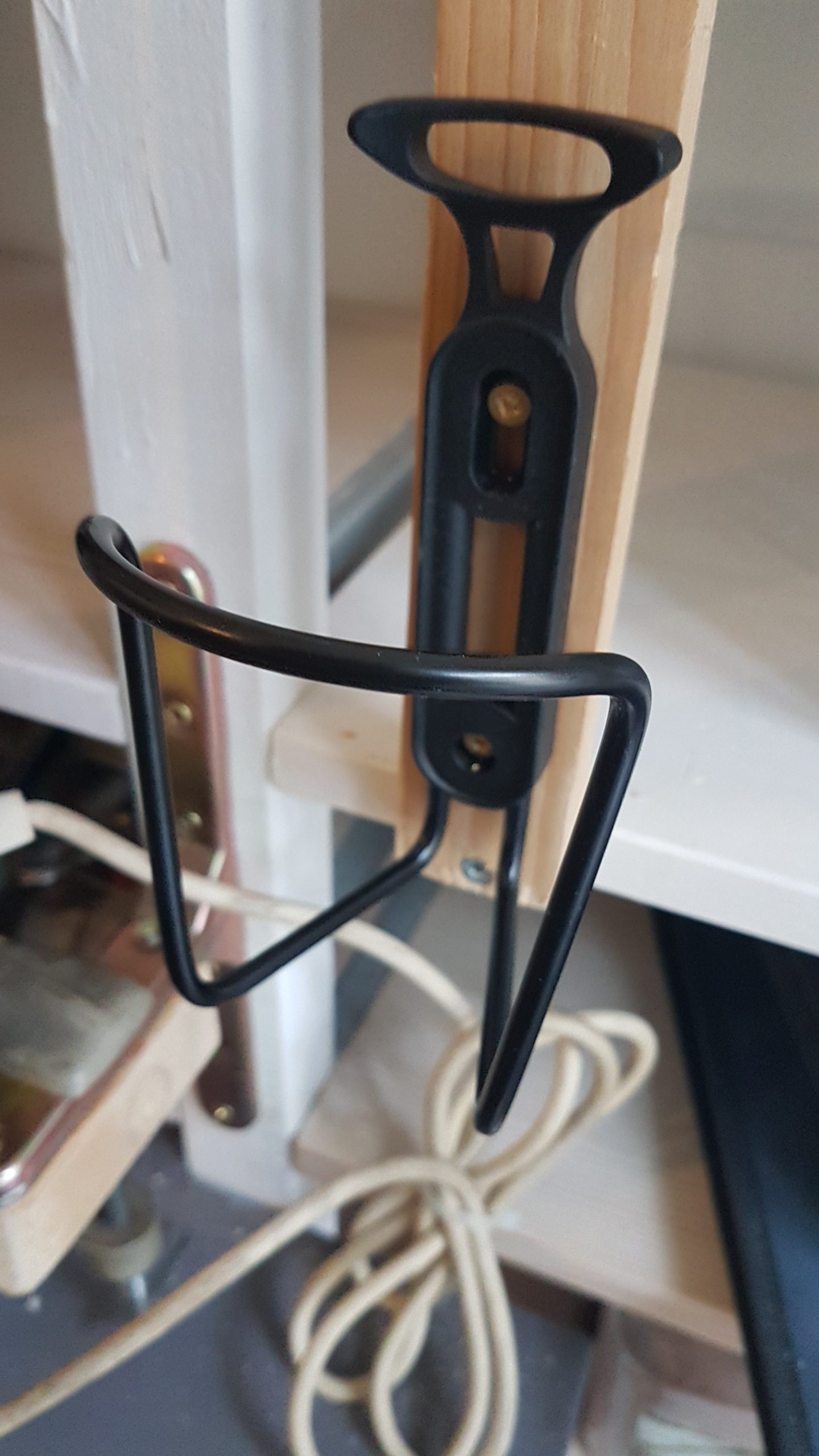 Il ne vous reste plus qu'à mettre le gobelet amovible en place et à le remplir selon vos besoins.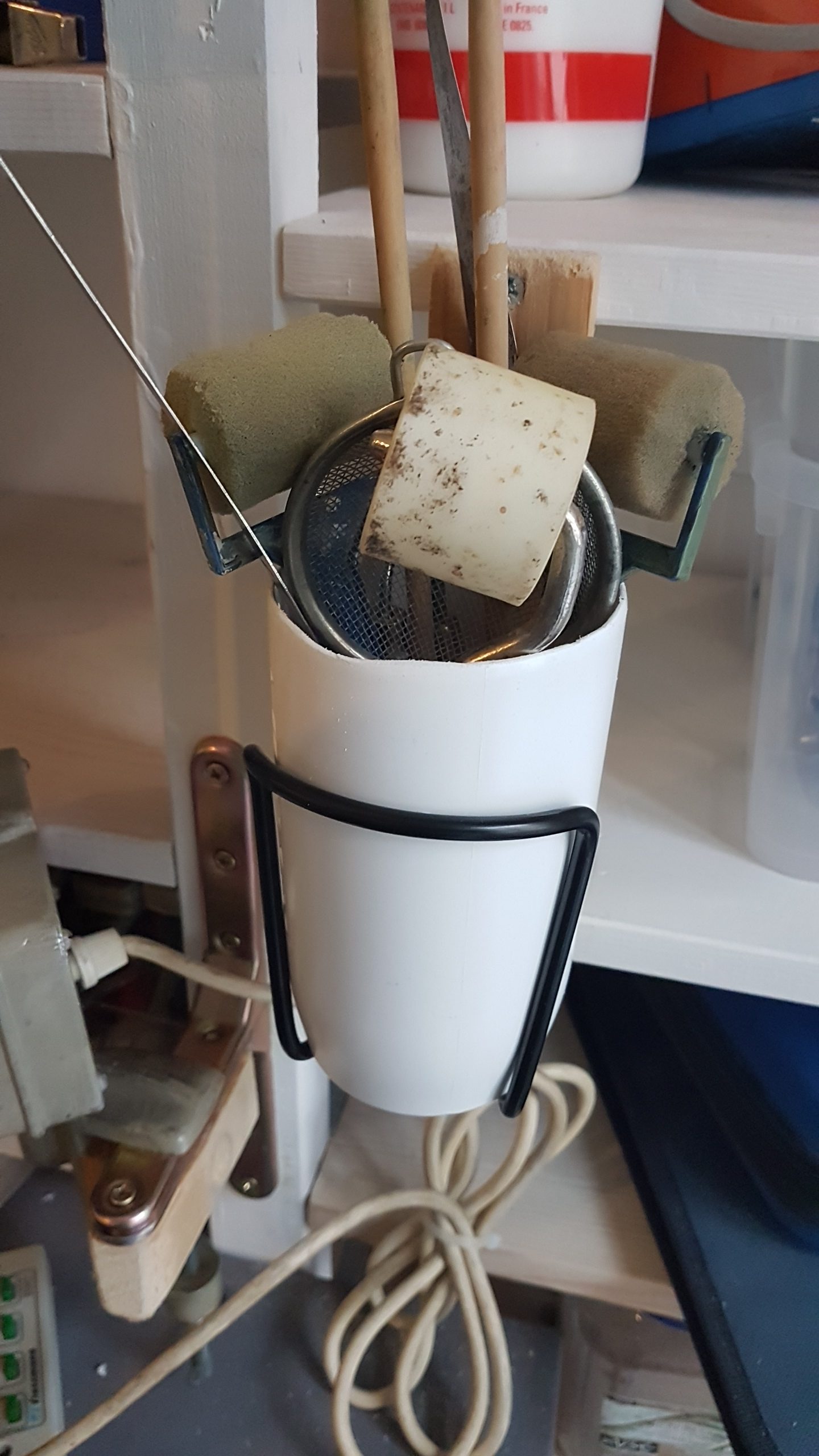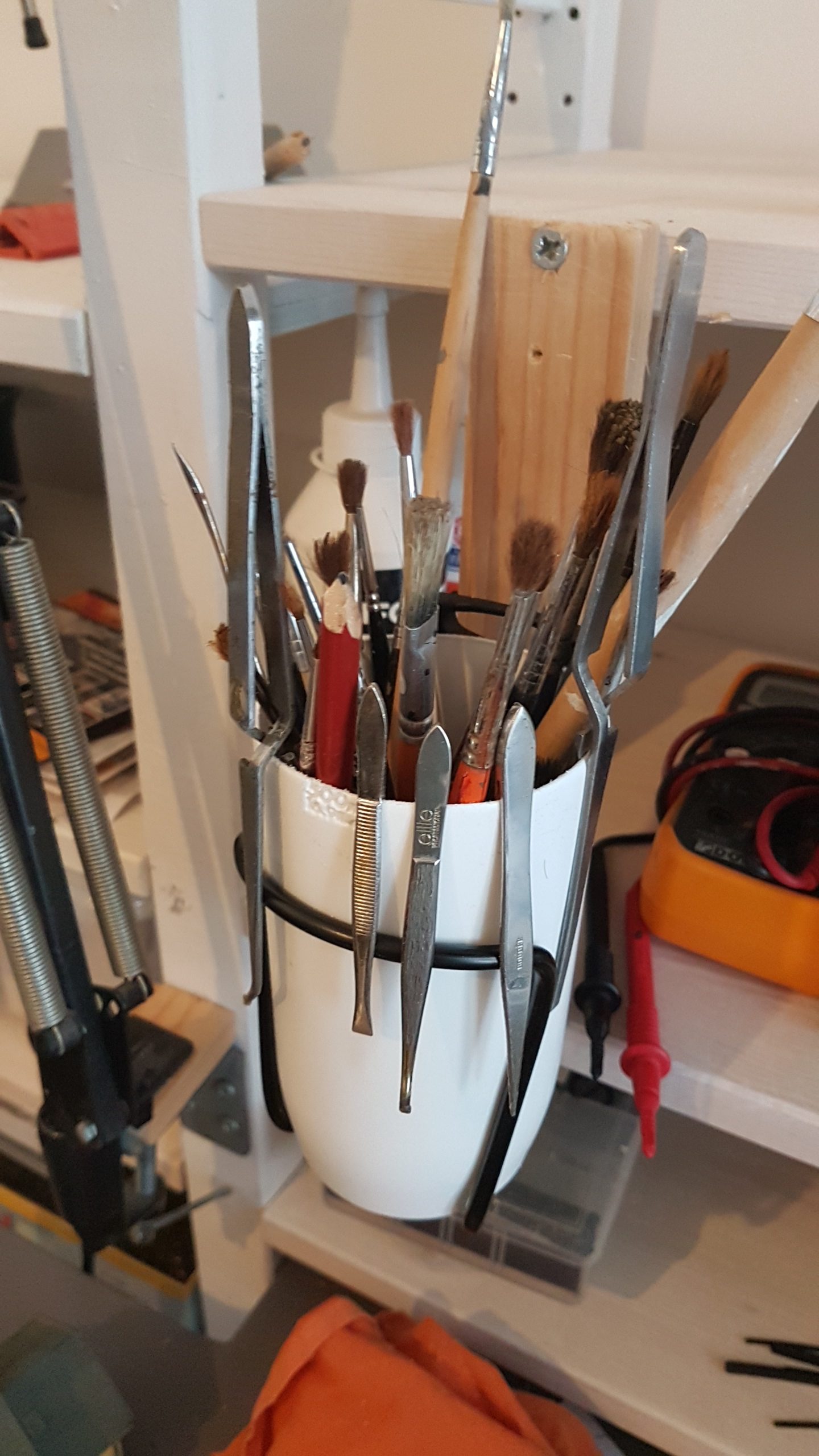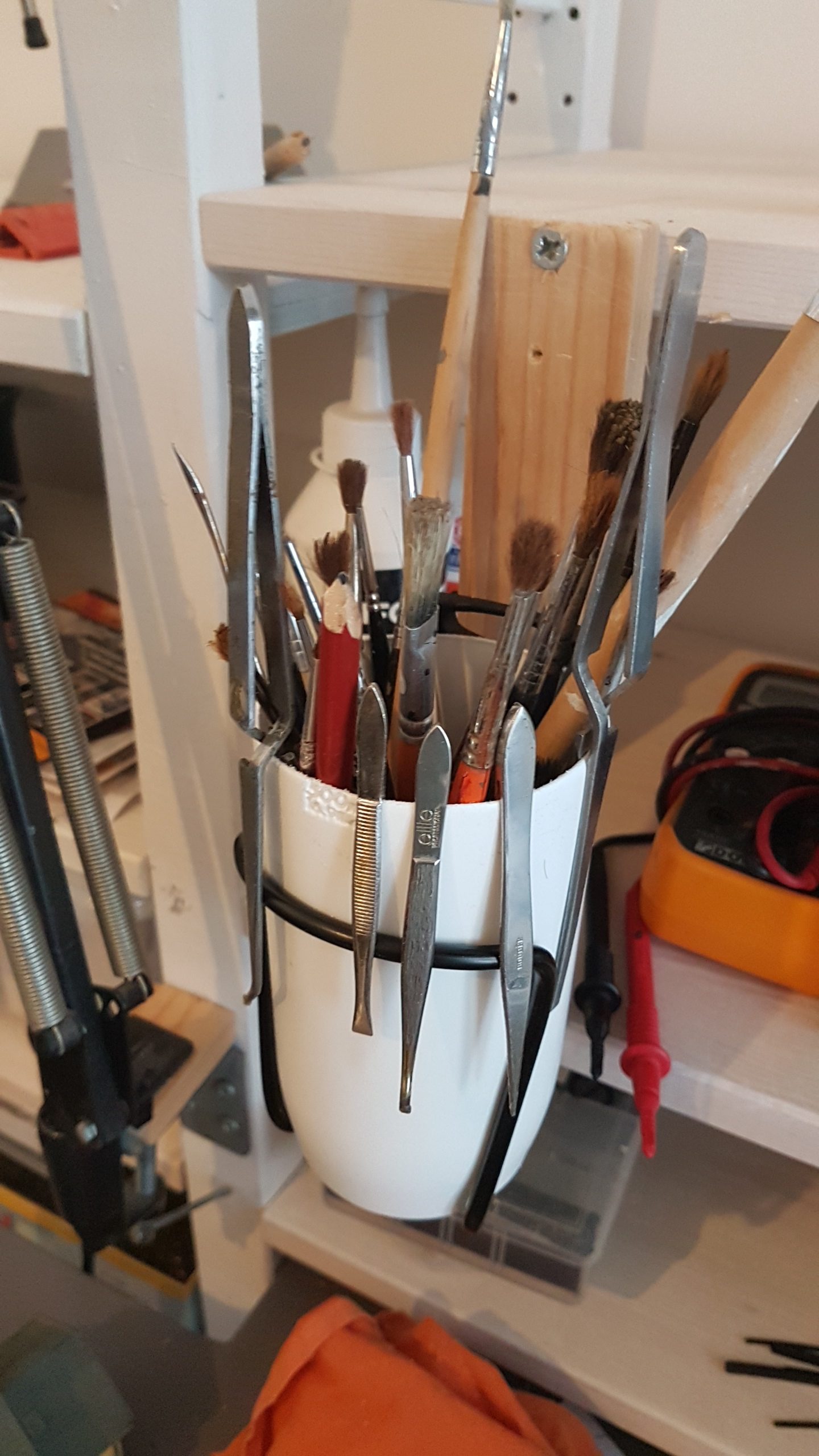 Et voilà le travail, vous avez maintenant un système de rangement pour vos pinceaux, vos stylos, le gobelet amovible est nettoyable si besoin…