Hoe Montjustin Railway Network - Phase 5
At Montjustin Gare, real estate comes into play!
And before the finishes that will close the construction of the network Montjustin Station in the No. 30 of keys for the miniature train of March 2017.
And that builds ... the Passenger Buildings (BV), the annex and the quay of the low station, the lane hut and 3 rather unexpected village houses ...
Come out the trowel and the concrete mixer ...
Full details of all operations in the No. 29 key for the model train.
LE MATERIEL (Bâtiments principaux).
1 – KIT (carton) Décapod Poste de cantonnement type la faurie – Ref : 2210.
2 – KIT (carton) Architecture et passions BV type CBR de type Arthenay – Ref : 87CBR02.
3 – KIT Résine maison PN Artitec que nous allons modifier en bâtiment annexe… Maison de garde barrière style PLM – Ref : 10 181.
Monjustin Gare – l'annexe de la gare basse :
Vous pourrez choisir un kit RESINE ARTITEC.
Ici la place disponible, ne justifiait pas la mise en place d'une halle marchandises… D'où la présence de cette maison de garde barrière style PLM  légèrement transformée pour l'occasion.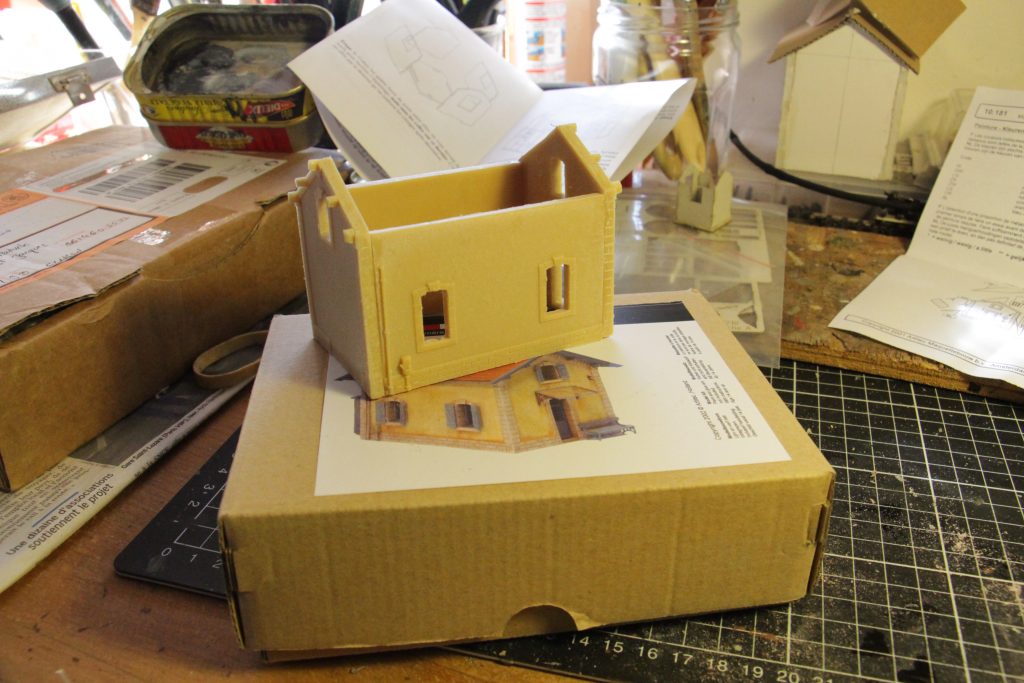 Sur la résine avant tout opération… poncez et ébavurez vos pièces.
Assemblage à la colle cyanoacrylate.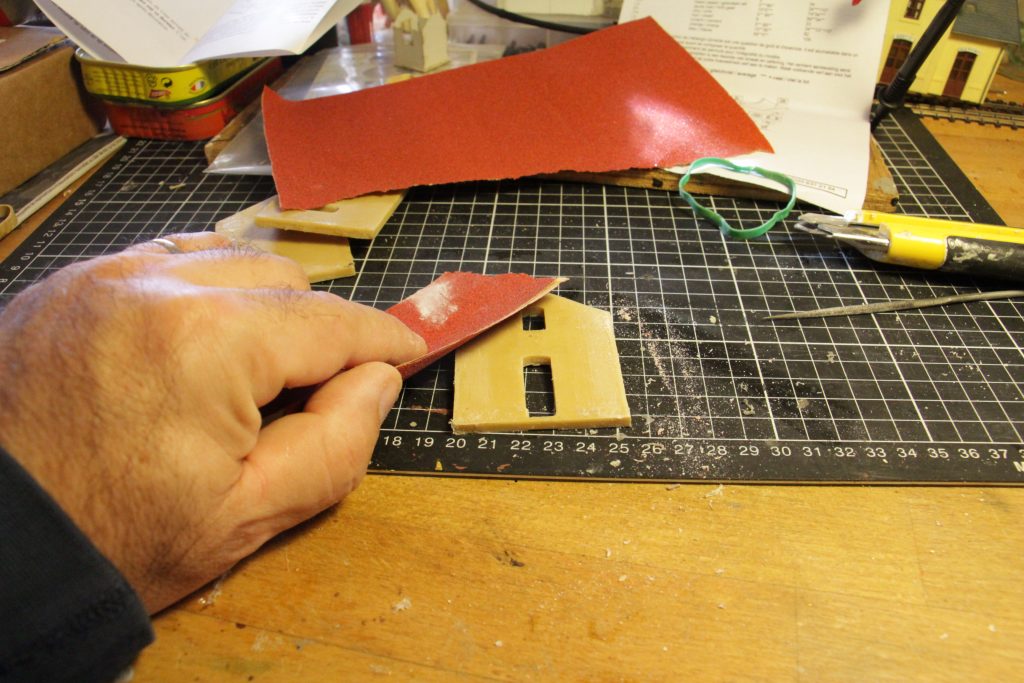 Pour  peindre vos façades, soit vous utilisez une petite éponge et vous allez doucement tamponner vos surfaces, ou alors utilisation d'un petit rouleau en mousse.
J'ai ici choisi du gris, vous pourrez utiliser du jaune ou du crème.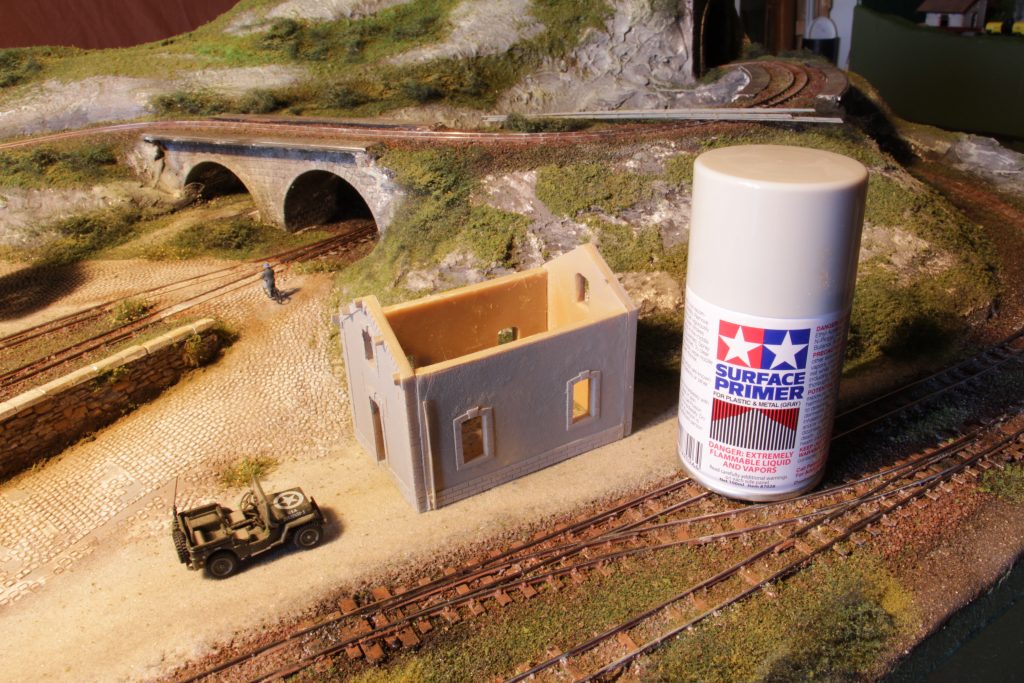 Un toit est déjà prévu pour la maquette… Vous pourrez l'utiliser tel quel.
Ici le choix a été l'utilisation de couvertures de Toit REDUTEX. Le matériau est souple malléable, légèrement étirable.
Vous pourrez aussi utiliser 2 morceaux de carton ou carte plastique ou vous collerez votre texture Redutex.
La cabane de Voie DECAPOD.
Pour le montage il vous suffit de lire les instructions. Tout est clairement expliqué et c'est facile…
Ensuite les Terres à décor pour la rendre + usagée…
Du noir (Terre de Cassel) pour la salir un peu – De la rouille par endroit (Sienne brulée – rouge sur les parties métalliques) et à la base un peu de terre (ombre naturelle). Il suffit s'appliquer la terre à décor avec un pinceau. Ensuite vous enlevez le surplus…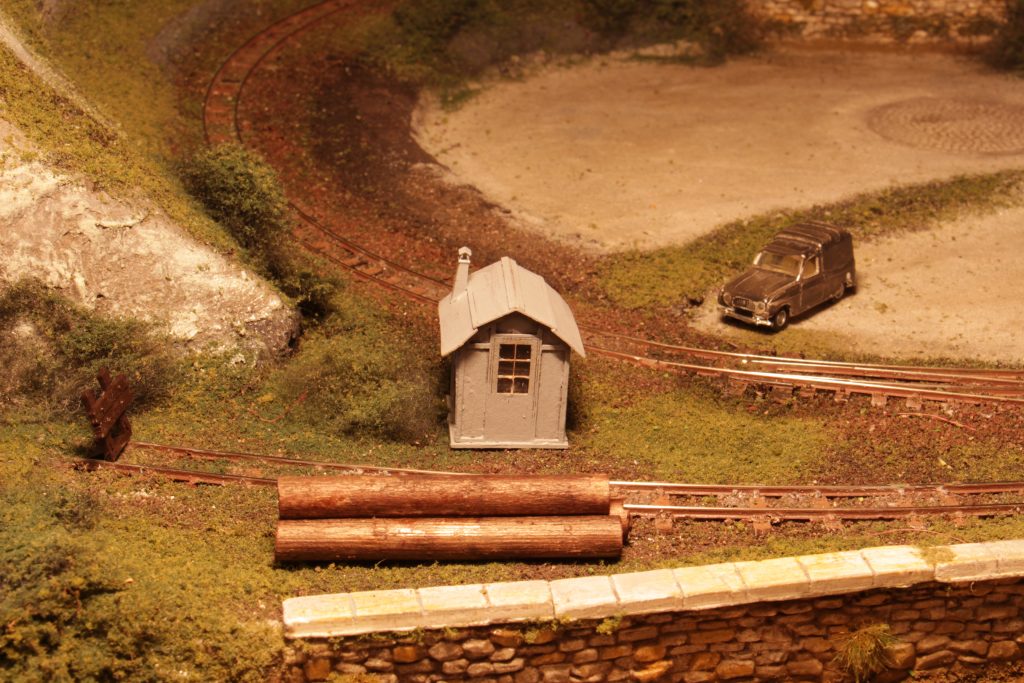 Pour les terres à décor même principe pour le bâtiment de la gare basse de Montjustin Gare.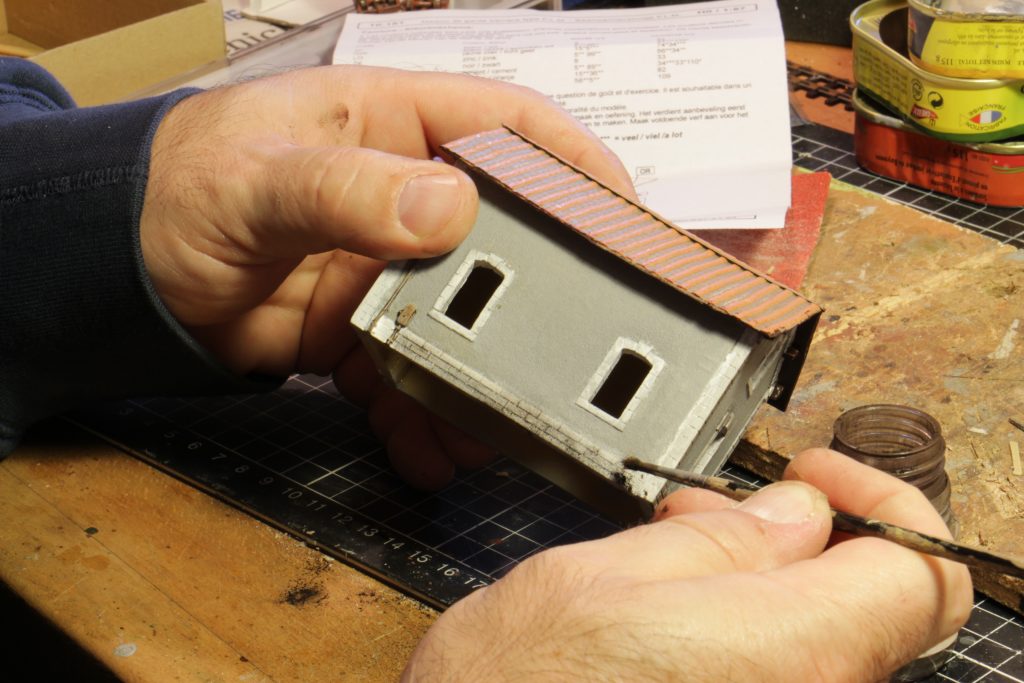 Le batiment voyageur de Montjustin Gare
Là aussi il vous suffit de suivre la notice. Vous avez même des tutos sur le site du fabricant architecture et passion, ainsi que de la décoration (tapisserie vintage…).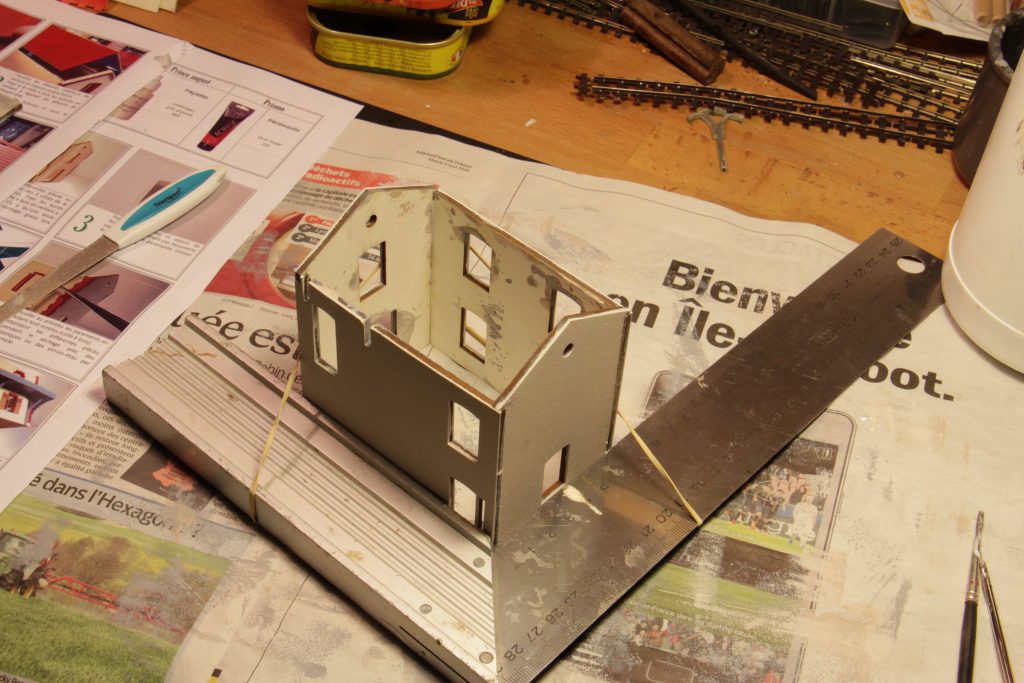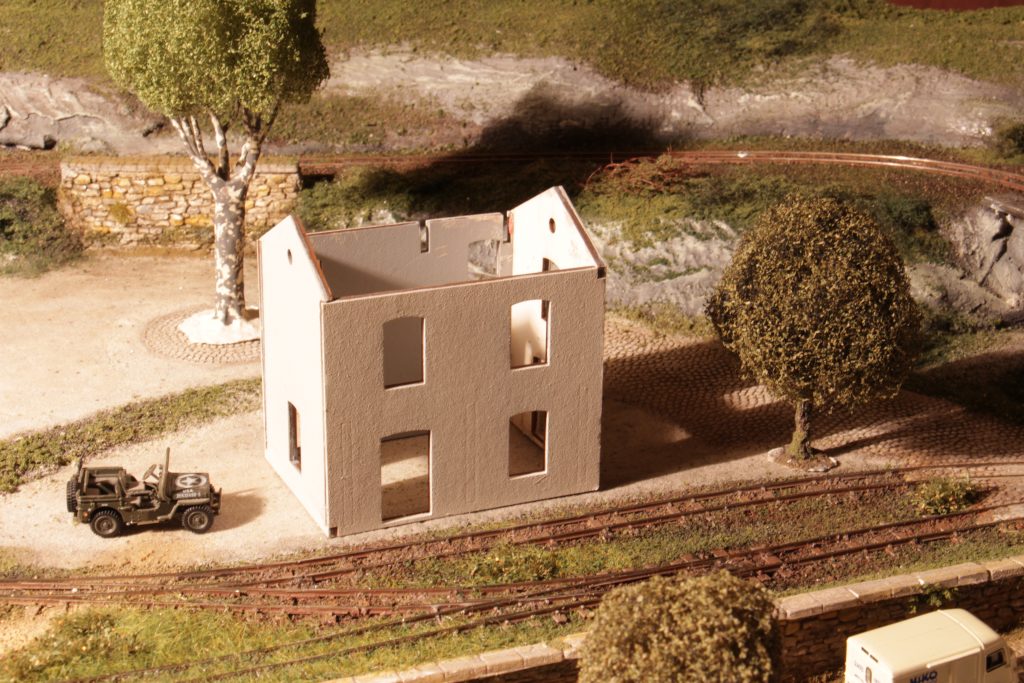 Essai de mise en place sur le réseau…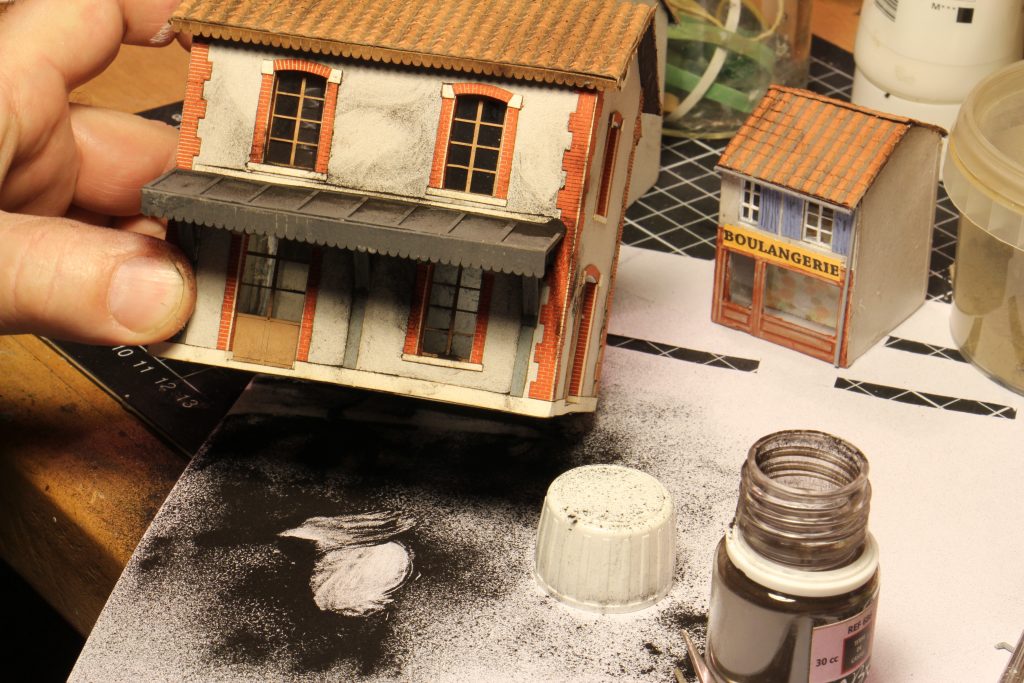 Après le montage réalisé avec patience… La patine : Vous saupoudrer vos différents terres à décor sur votre bâtiment avec un pinceau de petite taille mais assez souple et touffu…
Terre de Cassel NOIRE sur l'ensemble du bâtiment  – Terre ombre naturelle sur les parties basses.
Avec un gros pinceau vous enlevez le surplus… En brossant votre maquette énergiquement. Et voilà le travail.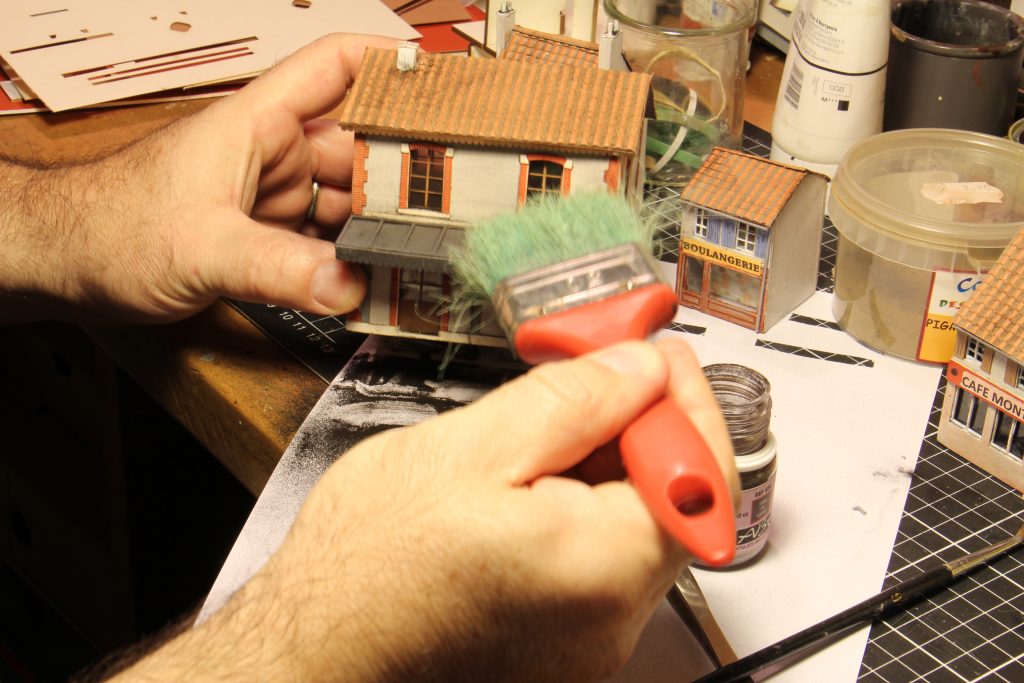 Voici l'ensemble des bâtiments sur le réseau Montjustin Gare avec les 3 commerces Jouef  et le quai en bois au premier plan (objet d'autres posts letraindejules.fr)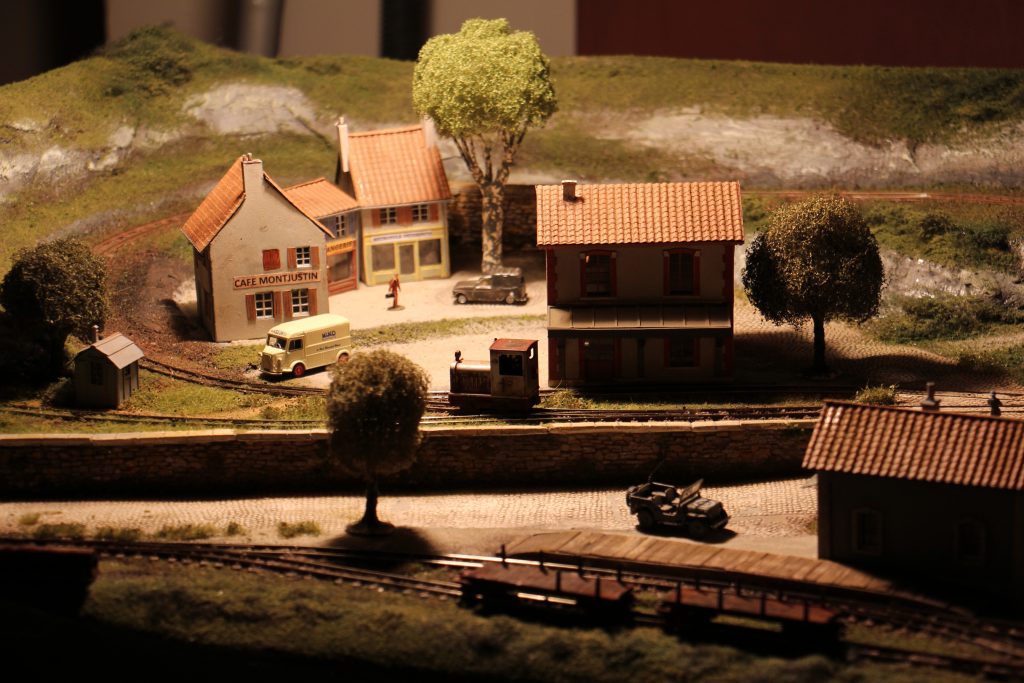 Vous avez bien sur les détails complets de toutes les opérations dans le N° 29 de clés pour le train miniature.