Lanuéjouls (12) miniature train museum
Lanuéjouls - In this village of Aveyron lost in the middle of the countryside, there is a beautiful place that I had the pleasure to visit: The museum of miniature train.
You are between Rodez and Villefranche de Rouergue:
I was cordially welcomed.
Outside the building you are already in the mood, with a collection of enamelled plates and other signals SNCF.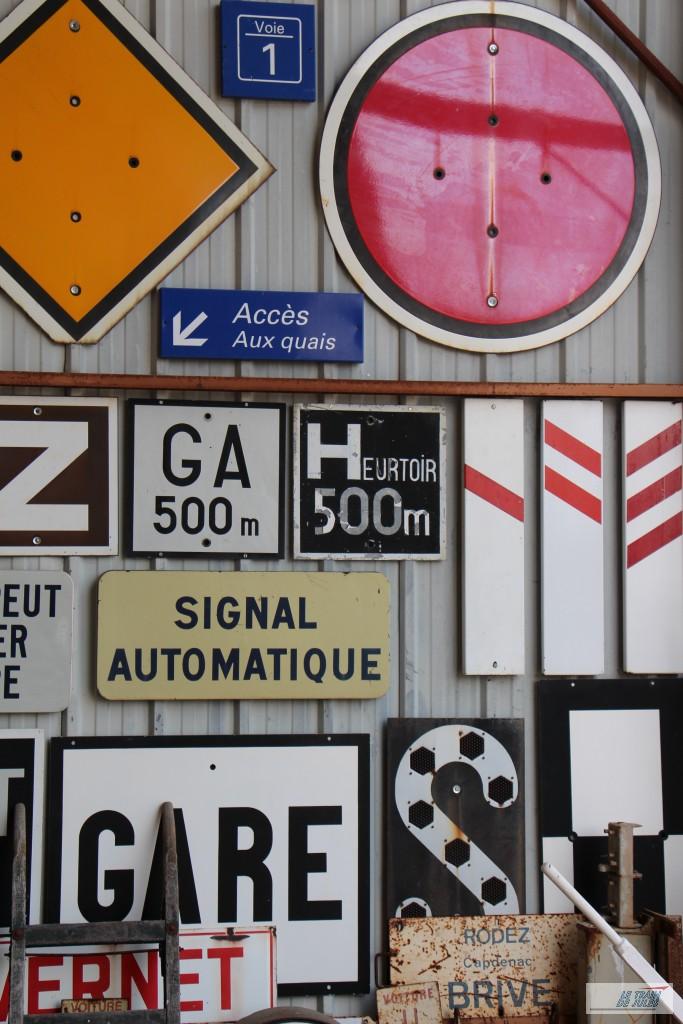 Pour vous de nombreux clichés des différents réseaux et maquettes présentées.
En voici quelques uns… comme le village de Cantaussel, avec ses maisons typiquement Aveyronnaises
Le musée du train de Lanuéjouls un endroit merveilleux !
Le bâtiment est composé de 2 parties.
Des trains, des plus anciens aux trains + modernes, tous viennent de donations, c'est d'ailleurs de cette manière que l'histoire à commencé…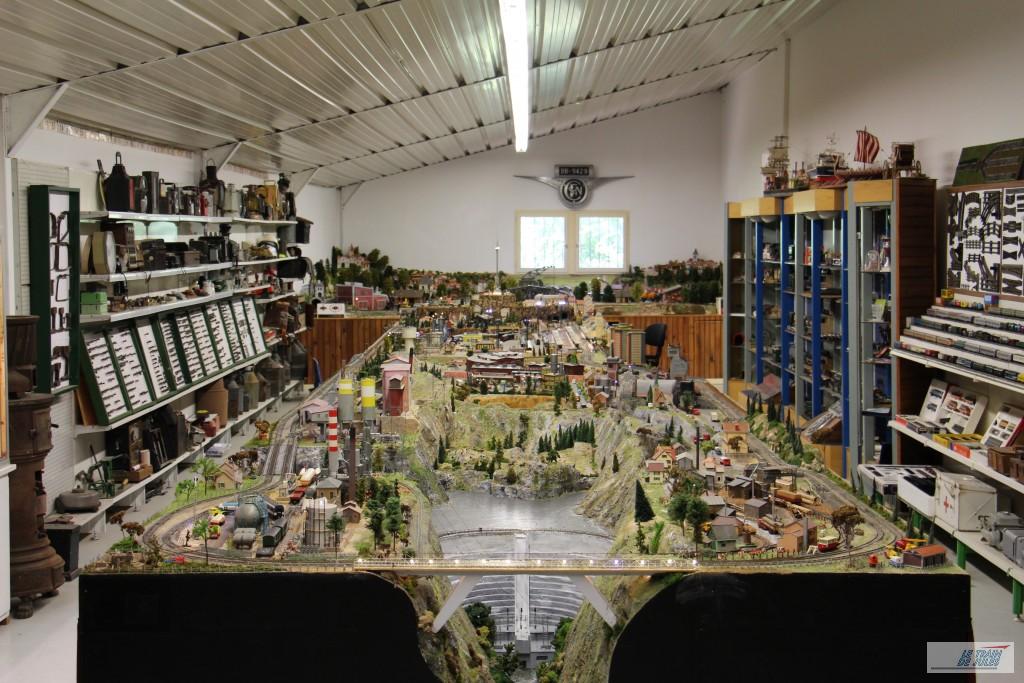 Le club ferroviaire du pays de l'Alzou a été crée en 1998 suite à une première donation à la commune de Lanuéjouls (un réseau de chemin de fer miniature à l'échelle HO).
A l'époque le réseau a été installé dans les combles de la mairie, après une remise à neuf des locaux…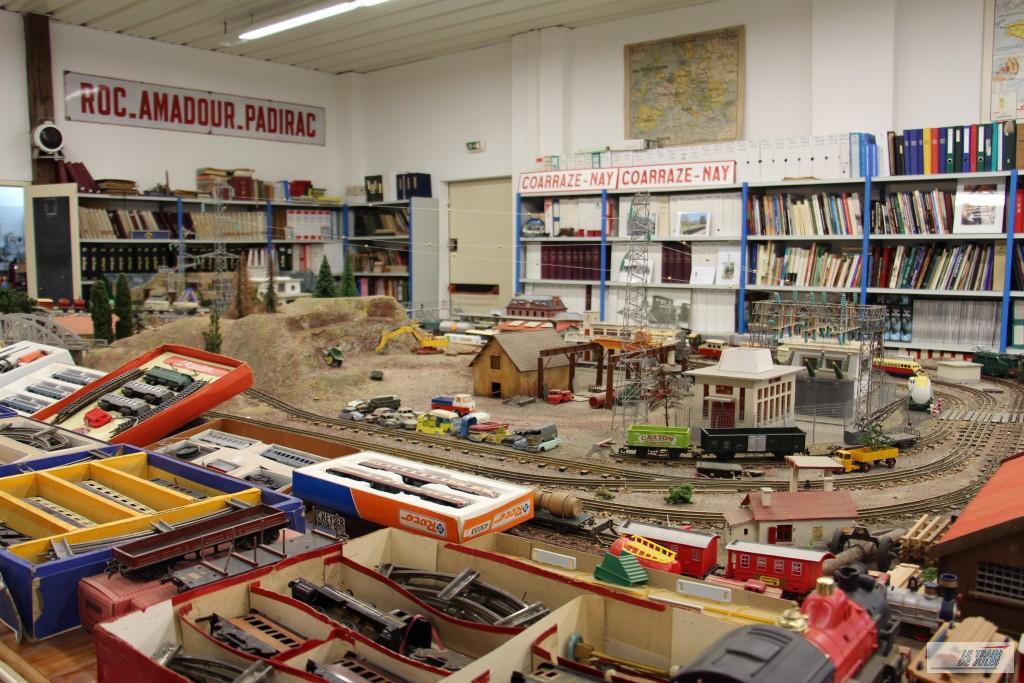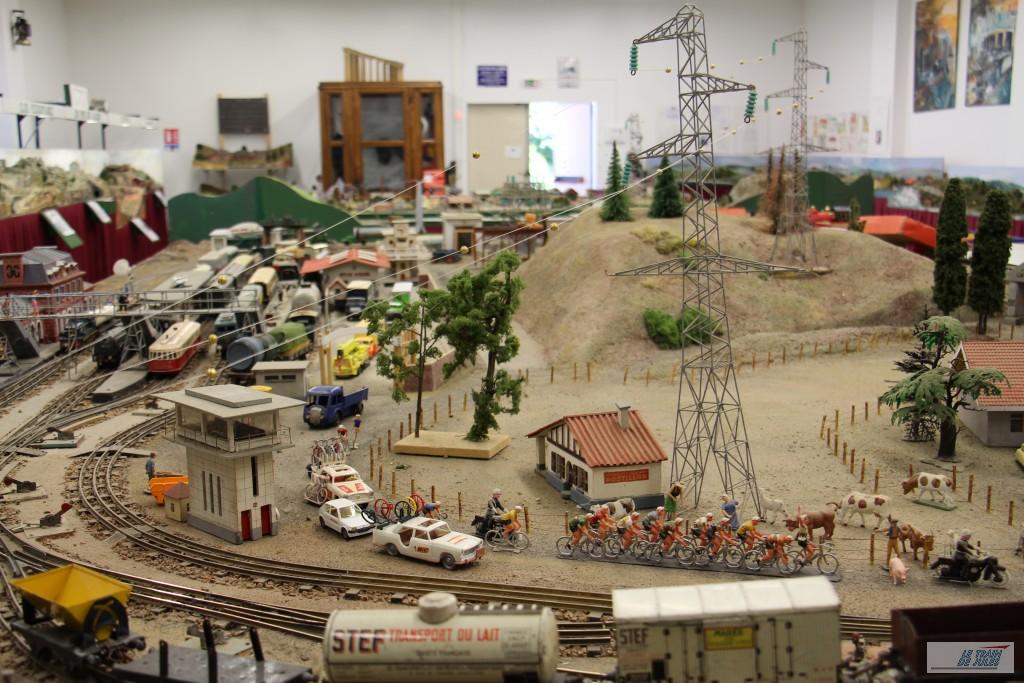 (Ci-dessous, La maquette de la gare de Limoges)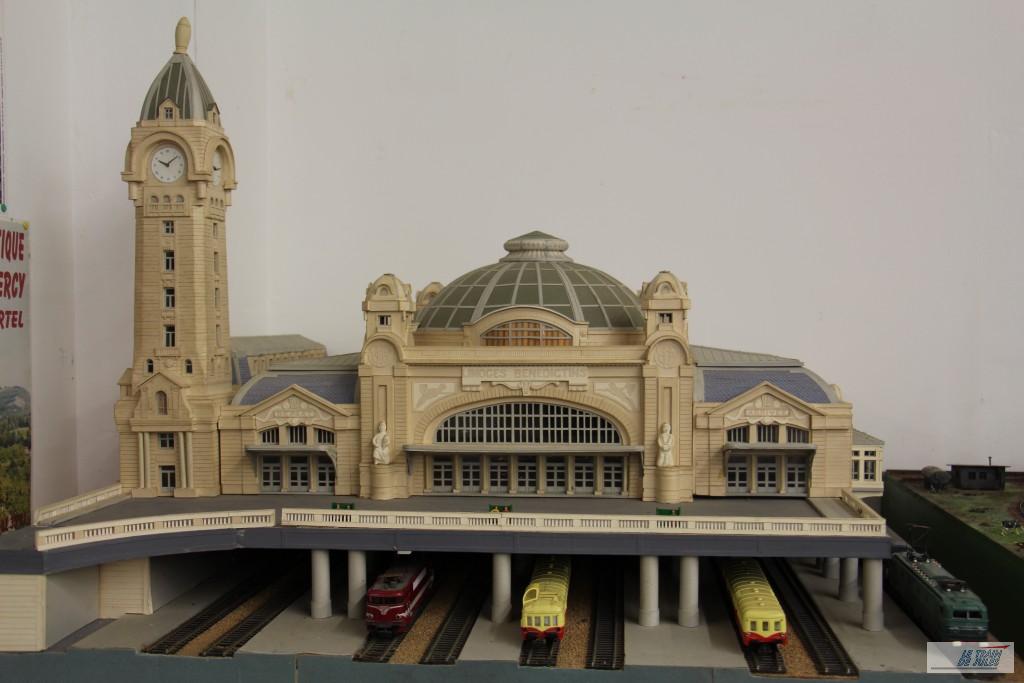 Mais très vite le lieu est devenu trop étroit…
le CFPA est maintenant installé dans un ancien bâtiment industriel entièrement rénové.
Le musée du modélisme ferroviaire comporte en plus des 10 réseaux aux échelles classiques allant du 1/250 au 1/22.
Le réseau LGB fonctionne ! un régal !
Une exposition d'objets ferroviaires et une bibliothèque avec belle collection de documents et d'anciennes revues ferroviaires.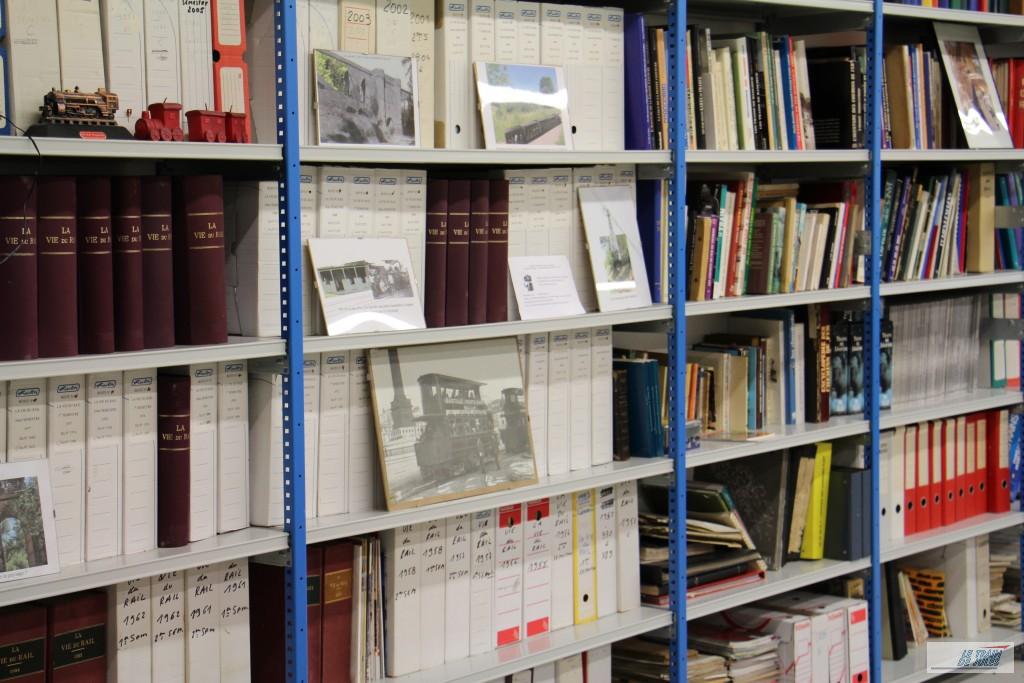 A l'extérieur du bâtiment le club a restauré une semi-remorque des années 70, une sorte d'attraction foraine.
Dans cette remorque poids lourd, est installé un réseau en HO piloté par « ordinateur » et ayant comme thème la cote basque – Intitulée : La FEERIE du RAIL 1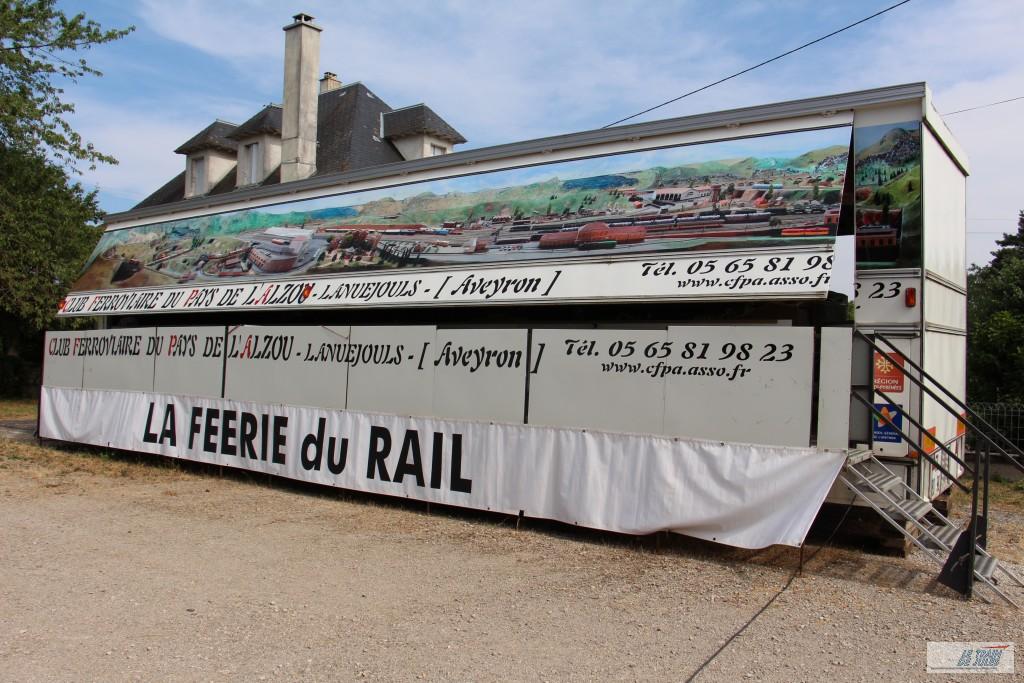 Avec sur le réseau… un croisement impensable qui a pourtant bien existé…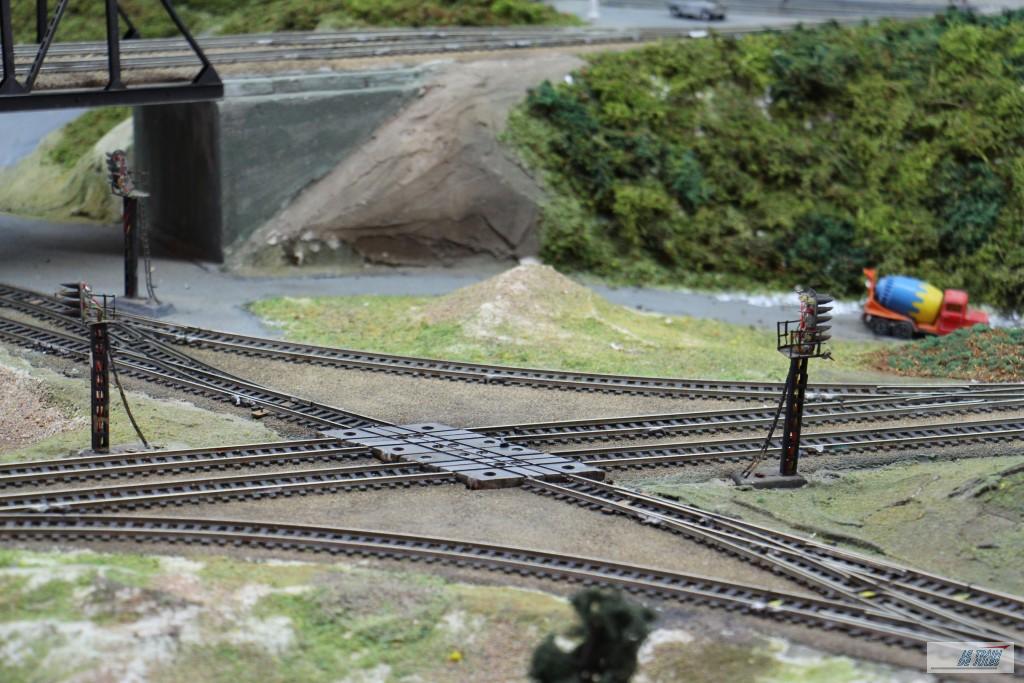 Ce réseau a déjà fait de nombreuses expositions tant en France qu'à l'étranger.
Le musée du train miniature de Lanuéjouls à visiter absolument

Du 01 janvier au 31 décembre – Ouverture (Sur réservation)
Tarifs:
Visite guidée groupe adulte : 2.5 €
à partir de 20 personnes
Visite guidée groupe enfant : 2 €
Visite libre groupe adulte : 2.5 €
Visite libre groupe enfant : 2 €
14 bis rue des Coquelicots 12350 Lanuéjouls
33 (0)5 65 81 98 23