leds lighting
LED lighting simple to achieve. That's what I'm proposing today.
I need to make one for lighting along the underground station of the network. I have to fix it inside to have an indirect light that will not attack the eye.
I will stick my LED ribbons on 2 wooden cleats which will be ... fixed (screwed) on the inside front (lighting towards the bottom)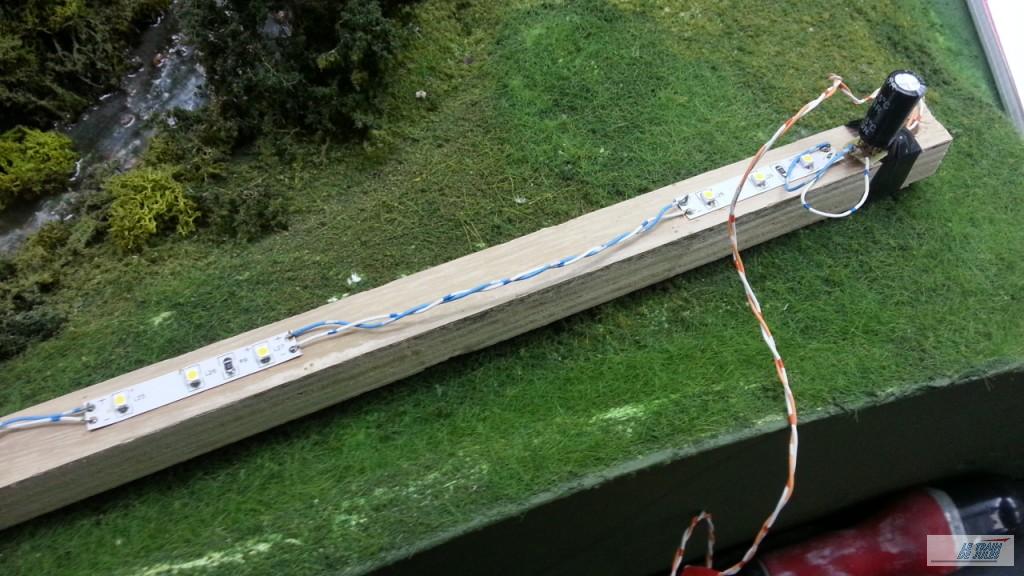 Pour mon éclairage leds, je choisis du ruban à leds autocollant (magasin d'electronique). Je le coupe en 2 fois 3 parties et je les colle sur 2 tasseaux distincts.
Chaque partie comprend 3 leds ce qui nous fait au total 18 leds qui seront bien suffisantes pour éclairer la gare souterraine.
Les rubans à leds sont sécables à des endroits bien précis, il suffira ensuite de les relier entre eux avec des câbles.
ATTENTION : bien couper votre ruban leds au + et au – et soudez vos fils en respectant bien les polarités, la résistance sera sur le +.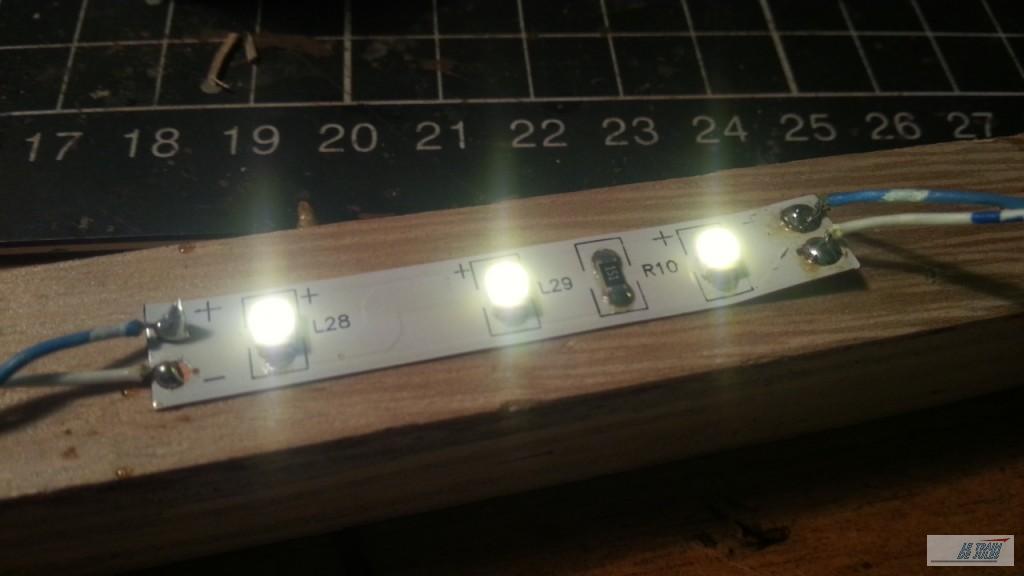 Après les avoir soudé entre eux, les coller sur chaque tasseau.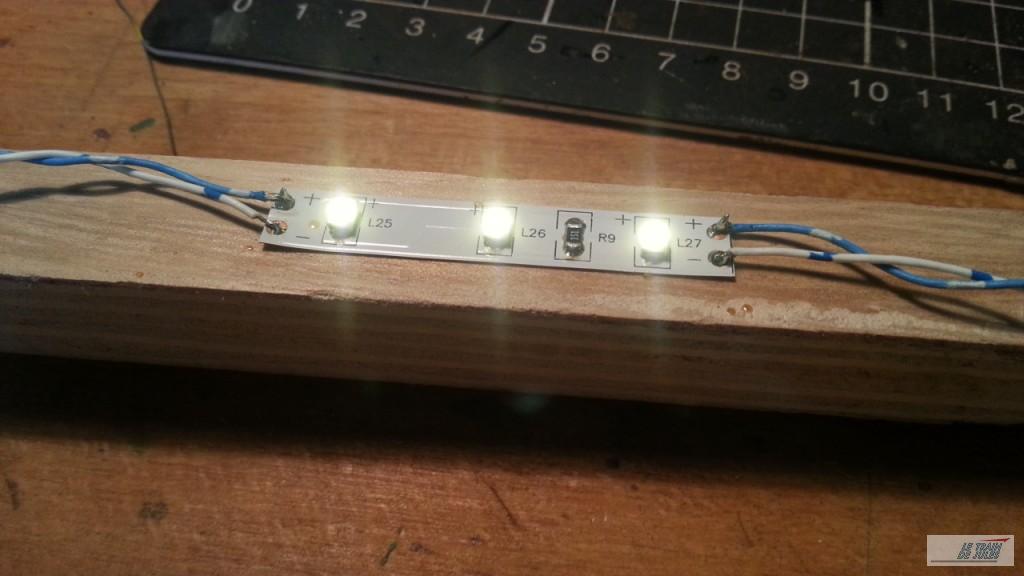 La platine d'alimentation de l'éclairage leds…
On ne relie pas comme ça des leds à l'alimentation, au pire vos penserez à souder une résistance entre le + du bout de ruban à leds et la sortie transfo.
J'utilise ici une platine Miniature Passion.
Cette platine, vous pouvez la concevoir vous même ou utiliser une platine de cette marque comme la ref 208-10 par exemple (de plus l'intensité de votre éclairage sera réglable).
Une notice de câblage est fournie sur le site en PDF, tout est expliqué, y a plus qu'à souder. C'est plutôt simple pour les personnes, qui comme moi, ont un niveau moyen en électronique.
Comptez 30 euros pour 10 platines pré-équipées.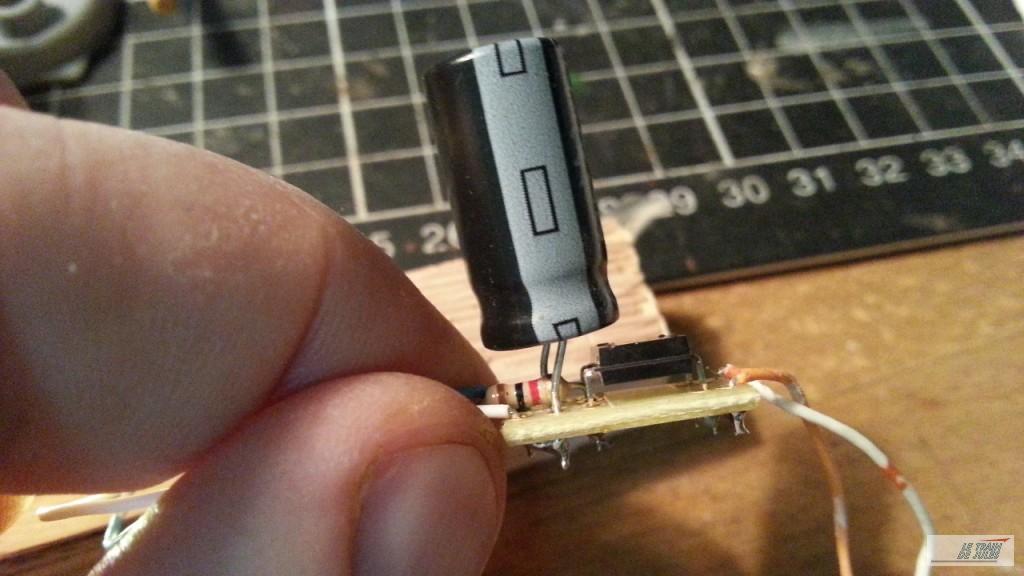 Cette platine n'attend plus qu'un condensateur qui vous permettra d'avoir une lumière régulière et une résistance 1/4 de watt.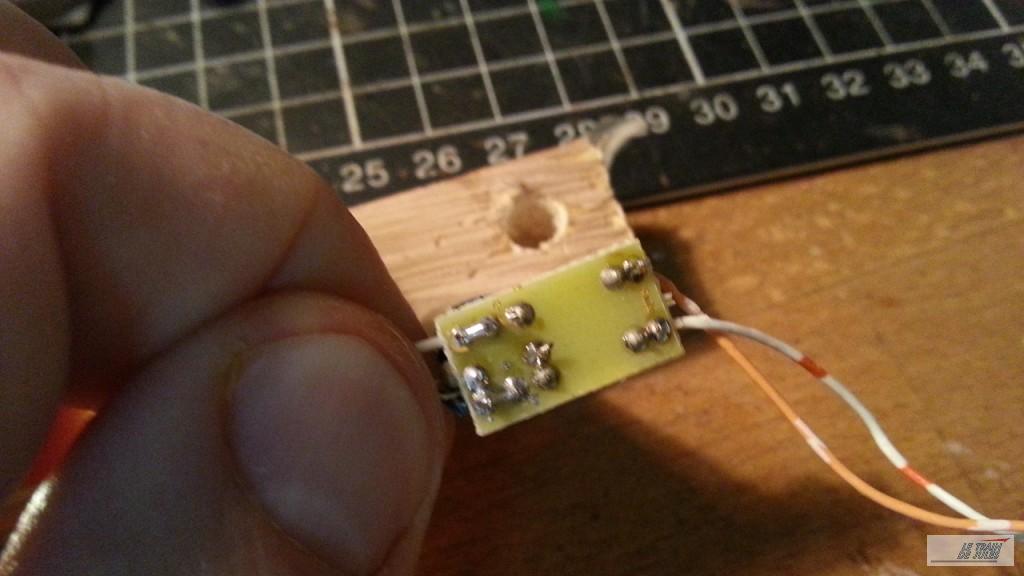 Référence de la platine que j'ai utilisée pour mon éclairage leds (qui n'existe plus… il y en a d'autres).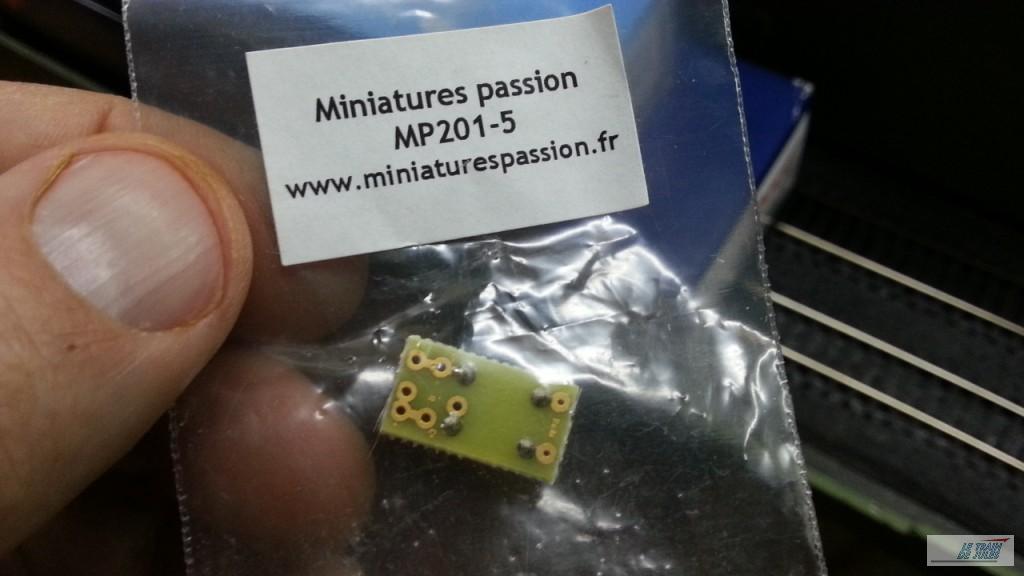 Le condensateur 25 v / 1000 micro farad pour la régulation. Quand tout est soudé et vérifié, je fixe tout simplement la platine sur le tasseau avec un bout de scotch électrique.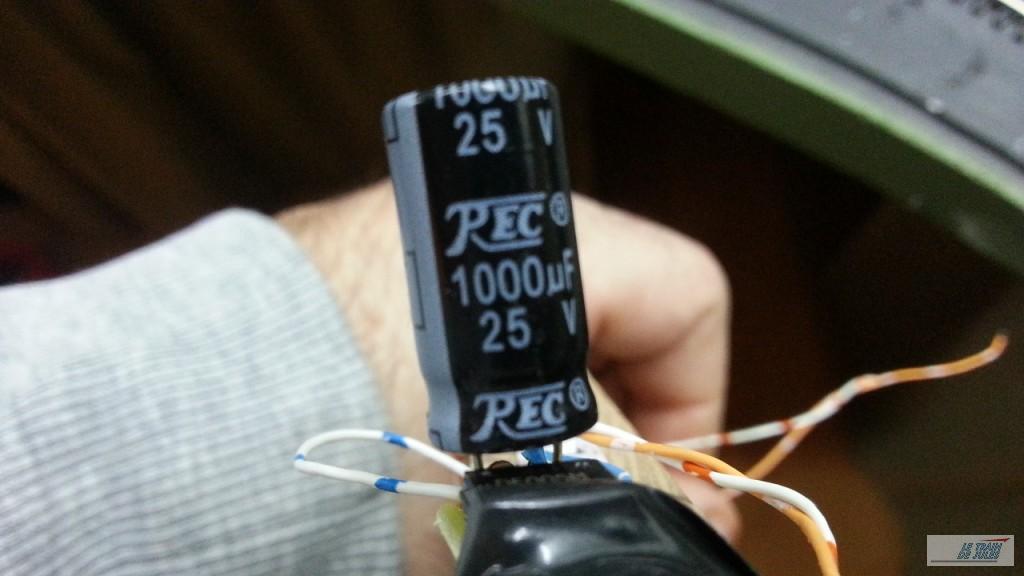 Reliée au faisceau du réseau j'ai créé une platine (de ma fabrication cette fois ci ). Elle comprend 5 connecteurs de récupération pour brancher différents accessoires du réseau.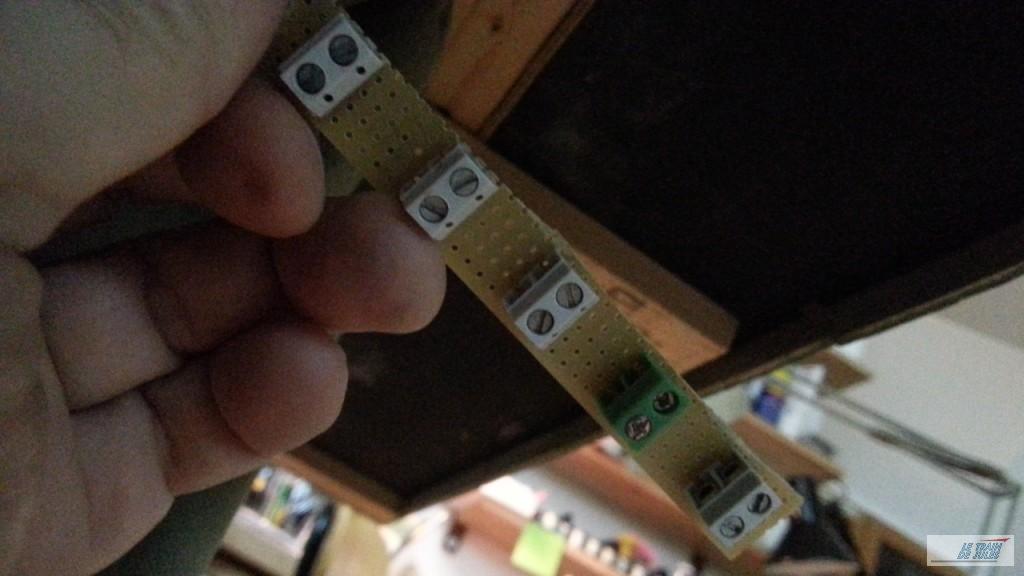 Je l'ai faite avec un bout de plaque de circuit imprimé. Cette platine est reliée au faisceau « Alimentation accessoires » avec environ du 14 v en sorti du transfo.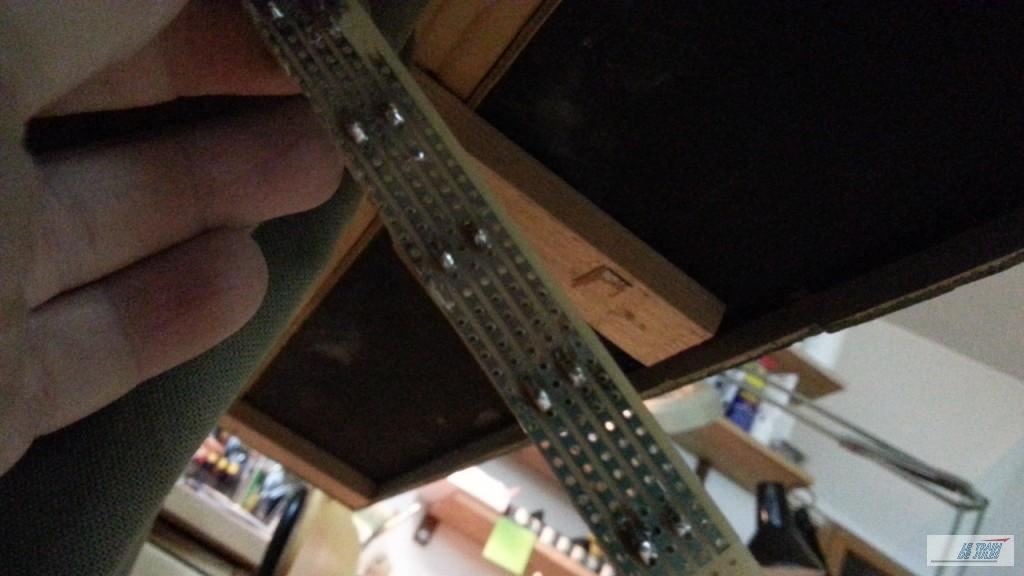 Je fixe ensuite mes tasseaux comme convenu en façade intérieure.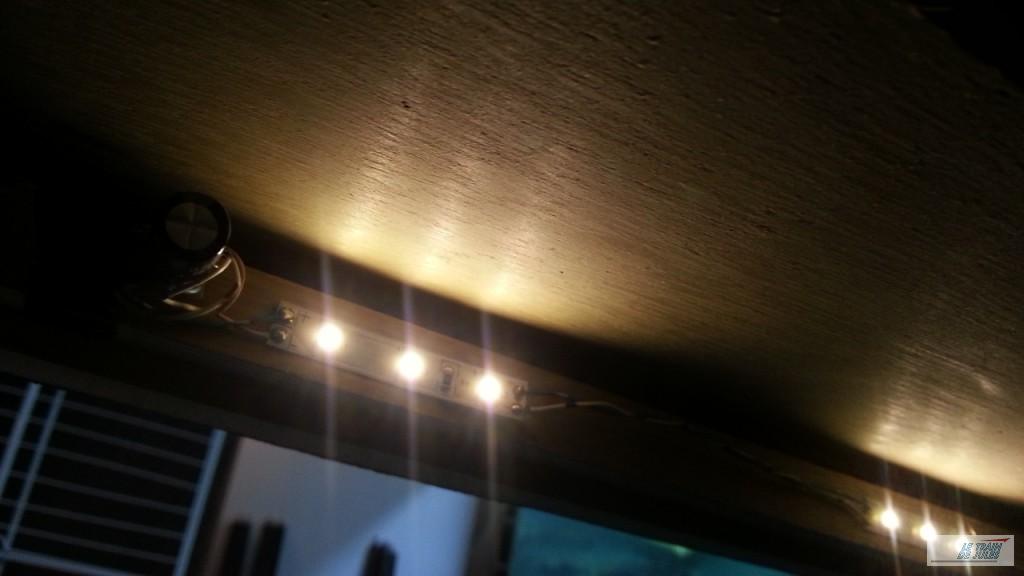 L'éclairage indirect est efficace et surtout placé ainsi, il n'éblouit pas !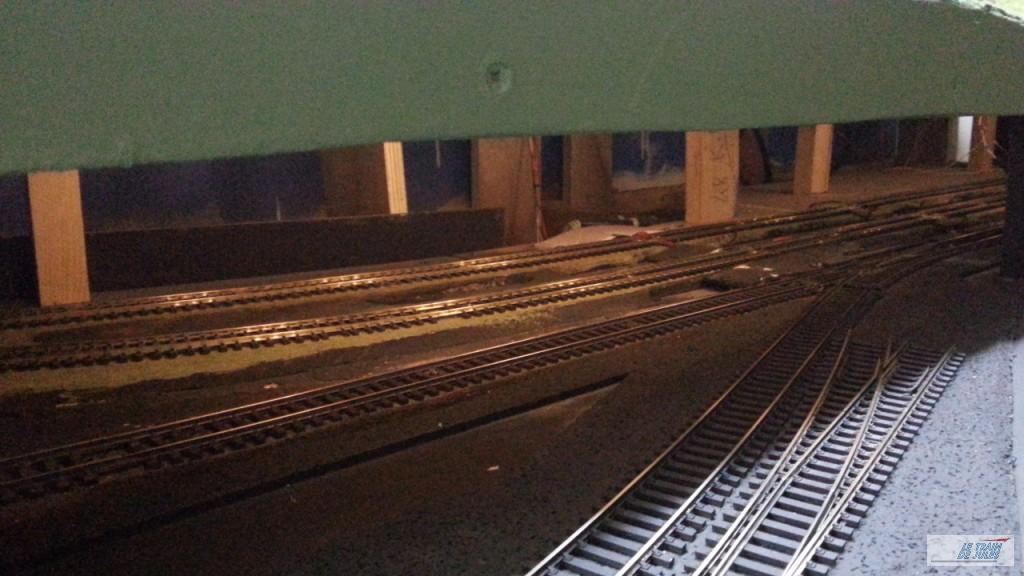 Voilà une solution simple et très rapide pour éclairer votre réseau. Le système d'éclairage leds sera aussi valable (avec un groupe de trois leds seulement par exemple) pour l'éclairage de vos bâtiments.
De plus vous trouvez, sur le net ou dans les magasins d'électronique, des rubans à leds à prix très très abordables pour la lumière de vos maquettes.