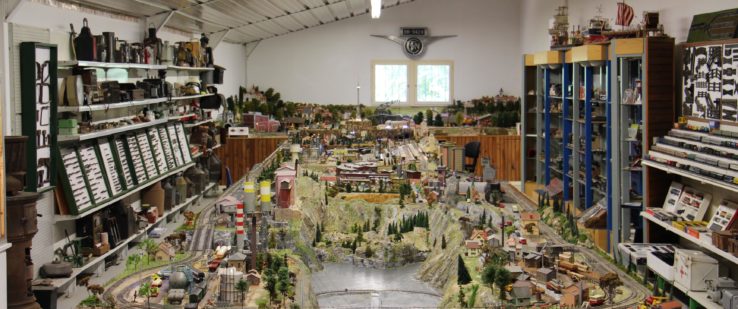 Lanuéjouls - In this village of Aveyron lost in the middle of the countryside, there is a beautiful place that I had the pleasure to visit: The museum of miniature train.
You are between Rodez and Villefranche de Rouergue:
I was cordially welcomed.
Outside the building you are already in the mood, with a collection of enamelled plates and other signals SNCF.
For you many pictures of the different [...]
Read +